Whitman History 101
So, you think you've been everywhere at Whitman College and know the campus like the back of your hand. Think again. Photographer Greg Lehman borrowed a set of keys, explored the college's seldom-seen places and brought back these photos.

1. Baker Faculty Center (BFC), designed by noted architect Kirtland Cutter, features a widow's walk atop its roof … but without a sea in sight. College Creek will have to suffice.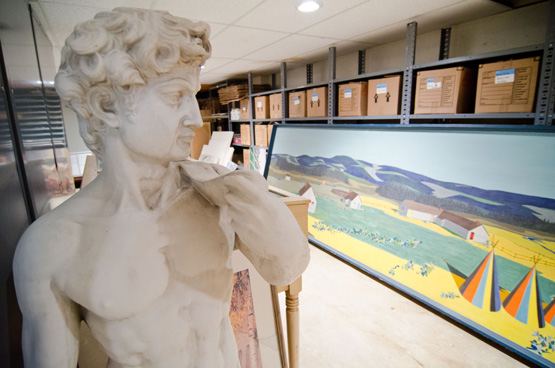 2. Cordiner Hall's underground vault serves as a repository for archived campus artwork, from sculpture to paintings, and much more.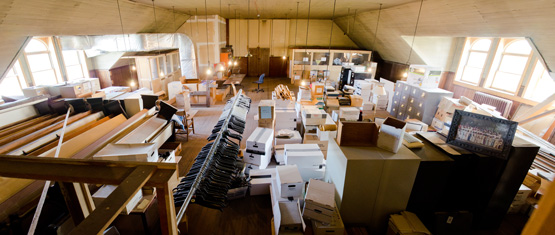 3. In Memorial Building's vast attic, you can find all sorts of items, including office records, furniture, artifacts … and treasure (see No. 7).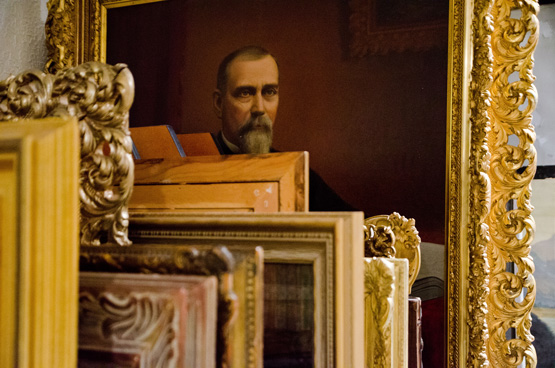 4. Painted by artist William Swain, this portrait of Capt. Seth Pinkham casts a watchful eye over artwork stored in Cordiner Hall's vault.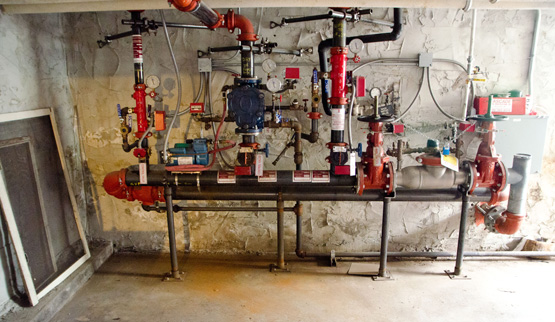 5. BFC's fire sprinkler control system, a network of pipes, dials and valves, is housed in the basement of this structure.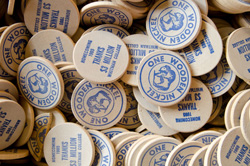 6. (Left) The BFC library offers a comfortable and quiet setting for dining and conversation.
7. (Above) A trove of coins (wooden nickels) commemorates Whitman's 1965 Homecoming.