Nat Clarke '11 combines coursework, research, student-faculty collaboration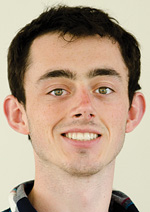 Nat Clarke

Political unrest. Disease. Deadly animals. These are just a few of the risks associated with traveling through the Congo. Due to safety reasons, Assistant Professor of Biology Kate Jackson can't bring her Whitman students on research trips to the Congolese jungles.
However, Jackson doesn't leave her students alone in the laboratory with nothing to do. She routinely brings back samples to Whitman. She also teams up with her students on research projects, and some of her students even collaborated with her on her forthcoming book and database, "Snakes of Western and Central Africa."
One student is Donald "Nat" Clarke '11. Clarke collaborated on the book and helped develop the website now hosting the innovative database, which will enable easier identification of the snakes of sub-Saharan Africa. The former biology major says the database, in addition to helping doctors treat snakebites, is also a valuable resource for biologists and reptile enthusiasts.
Clarke credits his Whitman research experiences with helping him land his job at the University of Washington's Friday Harbor Labs, where he works on biomechanics, morphology and evolution of fishes. Next fall, he'll begin a Ph.D. program in biology at Stanford.
"The opportunity to be involved with Kate's research existed entirely because of the openness and accessibility of the Whitman biology faculty, especially Kate, who crafted a full-bodied research experience for me that integrated coursework, student-faculty collaboration and independent research in a comprehensive way that I don't think I could get anywhere else."