"Intermezzo" marks end of an era for Hutson-Fish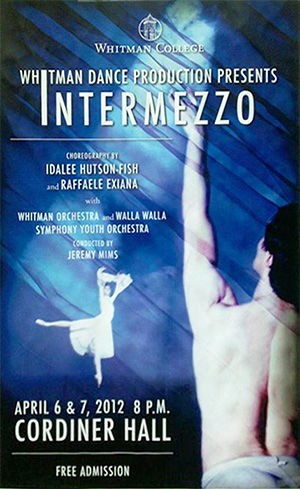 Idalee Hutson-Fish, adjunct instructor of dance, will retire after more than 30 years at Whitman.
She presented her last production as a faculty member on April 7. The production featured four distinctly different works chore-ographed by Hutson-Fish and Raffaele Exiana. They range thematically from communing with nature and receiving spiritual guidance to exploring a minimalist landscape of light and dark.
Cambria Wethey '13, who took ballet with Hutson-Fish for three years, said choreography is one of Hutson-Fish's strengths.
"She brings personal experiences to her choreography. It can tell stories about her life and yours," she said.