Alumni Authors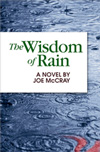 Under the imprint of Red Caboose Tales, Joe McCray '64 has published his third novel based on the San Francisco law practice of two men from Butte, Mont., titled "The Wisdom of Rain." Read more at joemccray.com/books.

Bruce Williams '79 recently published his book "Scenario-Based Training with X-Plane and Microsoft Flight Simulator: Using PC-Based Flight Simulations Based on FAA-Industry Training Standards" at www.wiley.com.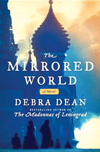 Debra Dean '80 announces the publication of her new novel, "The Mirrored World" (HarperCollins 2012). Dean is the author of the critically acclaimed book "The Madonnas of Leningrad." She is also a professor of creative writing at Florida International University in Miami. Dean majored in English and theatre at Whitman. Her latest novel is set against the unparalleled extravagance and artifice of the royal court in 18th century St. Petersburg and reconstructs the life of one of Russia's most revered and mysterious holy figures, St. Xenia.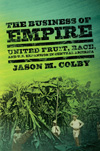 Jason M. Colby '97 is the author of "The Business of Empire: United Fruit, Race and U.S. Expansion in Central America" (Cornell University Press, 2011). The link between private corporations and U.S. world power has a much longer history than most people realize. Transnational firms, such as the United Fruit Company, represent an earlier stage of the economic and cultural globalization now taking place throughout the world. Drawing on a wide range of archival sources, Colby provides new insight into the role of transnational capital, labor migration and racial nationalism in shaping U.S. expansion into Central America and the Caribbean. Jason is assistant professor of history at the University of Victoria, British Columbia.