Whitman trustee elected to U.S. House of Representatives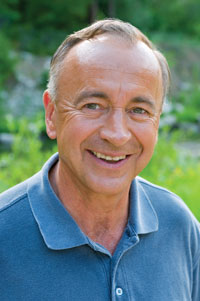 Walt Minnick
Whitman trustee Walter C. Minnick '64 was elected U.S. House representative from the 1st Congregational District in Idaho.
Minnick was raised in Walla Walla, graduated from Whitman with a degree in economics, and earned his law degree and an MBA from Harvard. He served in the U.S. Army and in the White House, where he helped create the Drug Enforcement Administration and consolidate U.S. Border Patrol functions.
He is chairman of SummerWinds Garden Centers Inc. in Boise, Idaho. He and his wife, A.K. Lienhart-Minnick, have four children and two grandchildren.