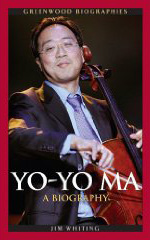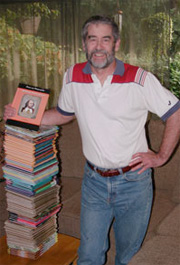 Author Jim Whiting and his books that are currently in print.
Jim Whiting '65 is the author of "Yo-Yo Ma: A Biography," a nonfiction book about the man considered to be the world's best-known cellist.
"Fifteen Grammy awards and scores of best-selling recordings attest to Yo-Yo Ma's professional success," Whiting wrote in the introduction to the book.
Whiting has written more than 100 books, chiefly nonfiction for young people, including 15 biographies of classical and modern composers in the Masters of Music series for young readers from Mitchell Lane. His Web site is www.jimwhiting.com. (Greenwood Biographies 2008)