Aerial photo of Abu Dhabi by Thomas Witherspoon
Aerial photography is a hobby that reveals a lot about Thomas Witherspoon, Whitman's incoming vice president of diversity and inclusion.
"I like to go to the tallest spaces wherever I am and get different angles," Witherspoon said. "Being able to see the full picture is important to me, because that's what I lacked growing up on the south side of Chicago."
In his new role at Whitman, Witherspoon will focus on providing leadership in advancing and ensuring an inclusive learning community. He will serve as a member of the president's cabinet and help students, faculty and staff envision ways to create a positive experience for every member of the Whitman community.
"My role at Whitman is not only going to be a great learning opportunity for me," he said. "Kathy Murray and the cabinet have been very clear about the value I bring from my experiences. It will be a mutual growing opportunity for all parties."
Transplanting himself from the Midwest to southeastern Washington, Witherspoon's short-term goal is to get to know the Whitman community and build relationships in Walla Walla.
"I want to figure out what is in the making of this place, where are people invested and what impact the college has on the community," he said. "Based on that learning, I'll identify the trends and the holes, and how it connects to the college's strategic plan as it relates to diversity, equity and inclusion."
As he sets his sights on longer-term goals, Witherspoon said the practice of mindfulness is a lens that helps provide clarity.
"The tenets of mindfulness are not all that different from the tenets of inclusion, because at the core, it's about how we ensure that all parts are connected," he said. "I plan on being present, listening, reflecting, creating opportunities for people to lead through strength, and push thinking."
From the South Side of Chicago to Southeastern Washington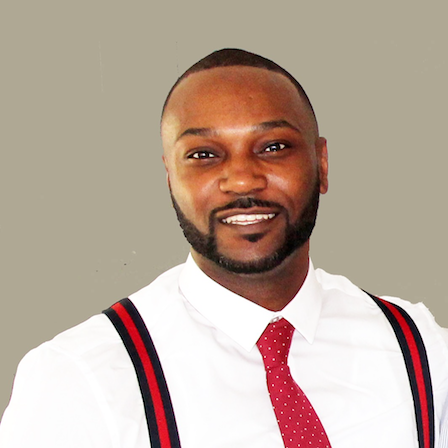 Born and raised in the inner-city neighborhood of Englewood, Witherspoon saw few educational options in his future when he was young. Englewood High School was then the lowest performing school in Chicago, located in one of the city's poorest and most violent neighborhoods.
"If you had asked me at 14 if I was going to go to college, the answer would probably have been maybe," he said. "I didn't have this vision for my life that included expansive education. I loved learning and working hard, but the high school I attended wasn't preparing me for where I am today; it was setting me up to give back to the local economy."
A smart student with near-perfect attendance and good grades, Witherspoon took his first step out of Englewood by attending Simeon Career Academy, a public four-year vocational high school in a slightly more affluent part of Chicago. There he received training that prepared him for a career in hospitality management or architectural drafting using AutoCAD.
"Worst-case scenario, I would walk out of there with a trade and be able to take care of myself," he said.
But thanks to the guidance of a few transformational coaches, Witherspoon found himself on the path to higher education after all.
"One of my counselors, Miss Williams, was really excited about how I was doing. She pushed me toward honors classes, pushed me to take classes at the local college in addition to the classes at high school, which really sparked my interest," he said.
Witherspoon was also encouraged to pursue higher education by the Posse Foundation, one of the nation's premier diversity and access programs. During his senior year in high school, he was nominated for and won a Posse Scholarship, which allowed him to attend Denison University in Granville, Ohio.
He chose Denison, a top liberal arts institution, in large part because it was the site of one of Ohio's first Black Student Unions, founded during the race riots of 1969. The campus is also ranked as one of the most beautiful in the United States.
"Stepping onto the campus, I was afforded access to a community I never imagined, where I didn't have to watch my back going into specific areas," Witherspoon said. "I didn't have to think about locking my doors. People walked away from their bags and computers without worrying - it was a very different experience for me."
He was also inspired to attend Denison because of the commitment to diversity shown by then-President Dale Knobel, who instituted major changes in the types of students the college recruited, its educational programs, as well as a new focus on faculty diversity. This was the community Witherspoon wanted to be a part of.
"Denison was such a transformative experience for me in terms of access and exposure," Witherspoon said. "Once I got to Denison, every professor was invested in my success. The community not only rallied around me, but seemingly every student to make sure they had access to what they needed, the space to ask questions and show up authentically, and people would challenge them appropriately."
During his first year, Witherspoon took the course "Black Women and Organizational Leadership" taught by Toni King, who has been a trusted friend, colleague and advocate ever since. Witherspoon recalled the very first paper he turned in to her, which she gave back to him without a grade.
"It was a two-page paper, but she had made four pages of notes," Witherspoon said with a laugh. "She knew I cared about the work and had done all of my readings, but she questioned what type of student I wanted to be - just a B or C student who gets by, or a strong academic student who is invested in the academic community. She said she needed me to think critically about the topics in ways I may not ever have imagined before, to ask questions differently, and present my arguments in ways that are inclusive not only of my own experience, but also based on what I was hearing from my peers. She challenged my thinking and pushed me to be a better student and professional."
Witherspoon said there were dozens of faculty members like King, but it was her investment in him very early that set him up to have the confidence to pursue experiences and to lead in a way that is authentic to who he is.
"She reiterated that there is value in my experience, that people may have a perspective on what it means to come from inner-city Chicago, and that there's value in how I process and how I connect my experiences to what's happening around me," he said. "That class let me know I could do whatever."
After earning his bachelor's degree in English from Denison in 2005, Witherspoon applied for a position with the Posse Foundation.
"Posse was so important for me because it brought together all the pieces," he said. "I ran the training program and helped students understand what they're up against when they move into college for the first time and leave inner-city Chicago - but also making sure they understood the value of their voice and their experience, and what they brought to the table for the advancement of their community."
For Witherspoon, helping young people understand higher education is only part of the equation. The other part is helping higher education understand what first-generation students like himself need to actually be successful.
"I learned a lot about creating communities in support of students and I have taken those lessons into everything I've done," he said.
After seven years with the Posse Foundation, Witherspoon spent two years as associate director of admissions at Boston University, followed by a year as assistant dean of students at Dartmouth College. He then returned to his alma mater to serve as associate dean and director of multicultural student affairs. Along the way, he earned a master's degree in education from Northeastern Illinois University and a doctorate in education from New England College.