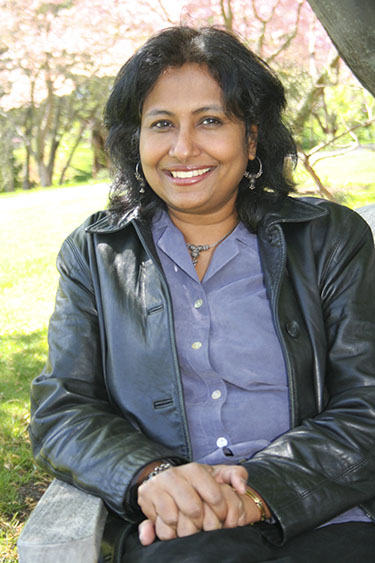 Whitman College politics professor Shampa Biswas, who headed the organizing committee for last year's Race, Violence and Health academic theme, has published an opinion piece with Inside Higher Education to share the educational benefits of having a unifying theme for speaker events and academic programming.
In the piece, Biswas, who is the politics department chair and Paul Garrett Professor of Political Science, explained that the theme arose in the wake of the May 2020 murder of George Floyd. As individuals and institutions around the globe reacted in ways ranging from superficial to significant, Biswas and others in the Whitman campus community considered how the college should respond.
"At my institution, Whitman College, a group of faculty, staff and students, the majority of whom were women of color, decided that real understanding of the issues would only occur if our community gave sustained and serious intellectual attention to grappling with the key questions that were animating this moment," Biswas writes.
A Shared and Powerful Experience
In her opinion piece, Biswas focused on two of the academic benefits of establishing an organizing framework.
"First, it enabled us to demonstrate the power of a well-rounded liberal arts education to help make sense of some of the most vexing and urgent questions of our time. Second, it connected curricular and co-curricular areas of the college in a shared campus-wide enterprise centered on rigorous academic work."
For the 2021-2022 academic school year, the Whitman campus community will come together for meaningful conversations and work centered around a new theme: Climate Justice, Climate Reckonings.