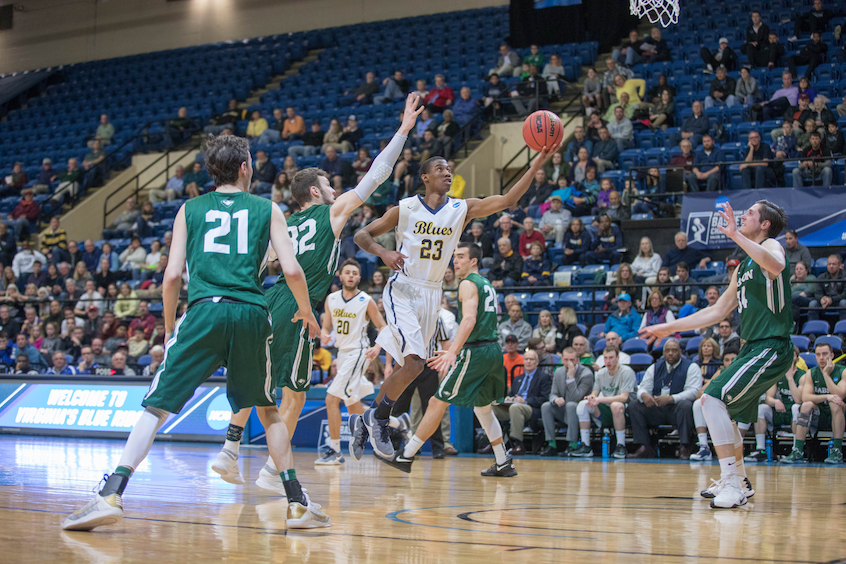 After making history as the first men's basketball team in the Northwest Conference to advance to the NCAA Division III Final Four, the Blues men bowed out of the tournament in Salem, Virginia, today.
The matchup against Babson College started well. The Blues took their first lead, 7-6, two minutes into the action, increased the advantage to 25 with seven minutes left in the first half, and held a four-point edge at intermission.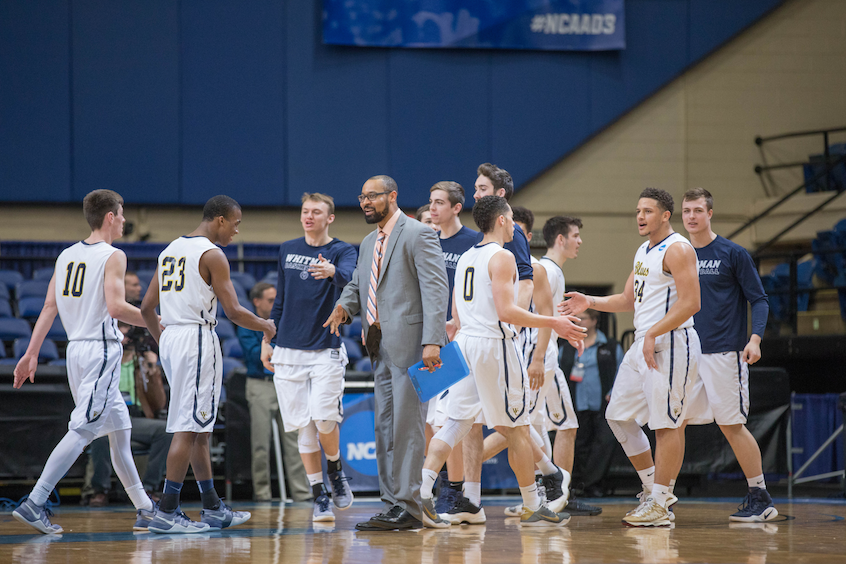 But the hot-shooting Babson—making 58 percent of two-pointers and 9 of 18 three-pointers—continued their comeback in the second half, despite Whitman restoring its lead to 12 early on. The Beavers retook the lead about halfway in and never relinquished it. Final score: 91-85.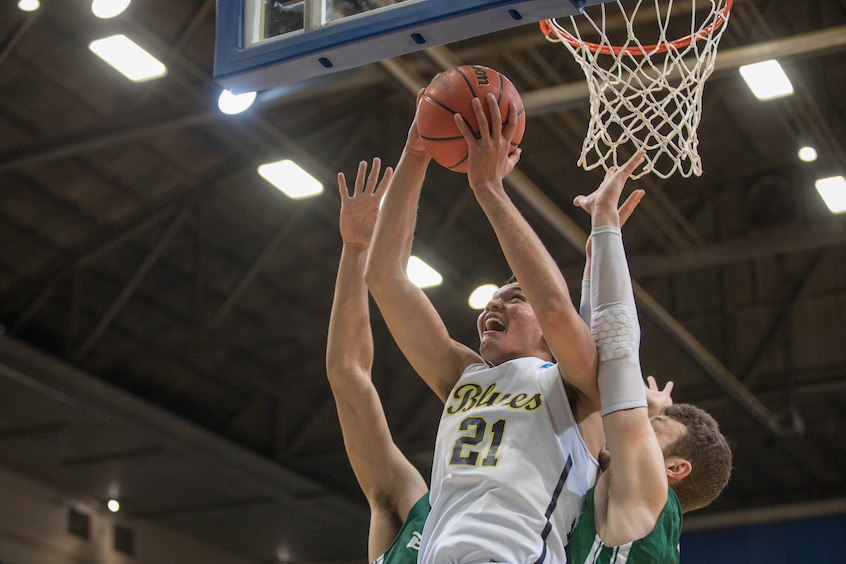 Tim Howell '18 and Jase Harrison '19 starred for the Blues, racking up 23 points and 19 points, respectively, for about half of the team's total.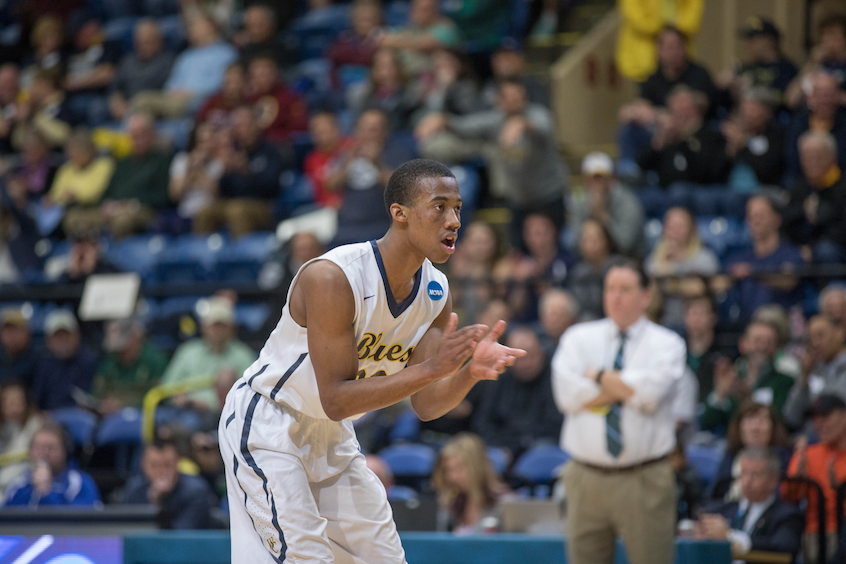 Whitman's record-breaking success this season also included a winning streak of 31 games—a feat unmatched across all three divisions.