For Whitman College's Class of 2020, the stress and sorrow of the COVID-19 pandemic has been no laughing matter.
The last few weeks of their senior year happened online. Many of them moved out of their residence halls or off-campus houses, not even getting a chance to say a proper goodbye to the friends they've made over the past four years.
And they're still facing uncertainty about what their futures hold — with plan for jobs, travel and graduate school disrupted.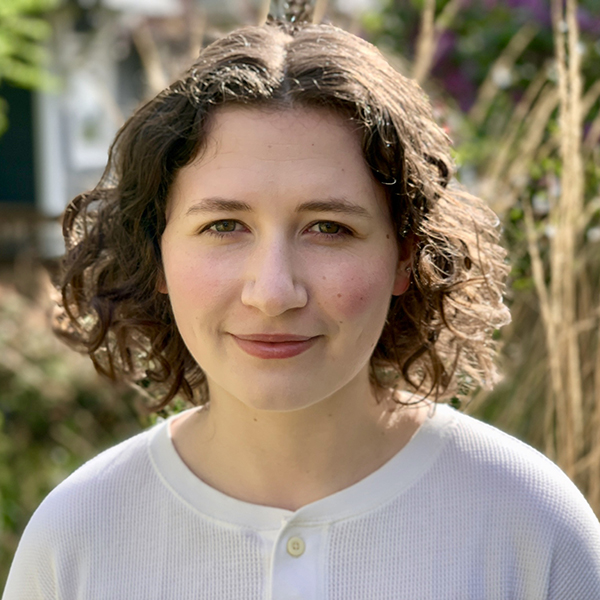 Maude Lustig '20 knows all this. But she also has an appreciation for finding the humor in a bleak situation.
That's what Lustig, a film and media studies major from Seattle, Washington, hopes to bring to the Class of 2020 in her commencement address.
"In my past graduations, I feel like whoever the student representative is just kind of repeats a lot of things I've heard before," Lustig said. "It's a great opportunity to think about what this experience has meant to us, and I wanted to do that in a way that would be a little bit more entertaining."
This year's commencement ceremony is being held virtually, with the speeches prerecorded. The ceremony will air at 11 a.m. Sunday, May 24, 2020. A link to the virtual ceremony will be posted on the commencement webpage.
Lustig put her film student skills to work, cutting her speech together from multiple locations around her parents' home in Seattle. Her dad served as cameraman, holding her iPhone for each scene.
"There's some advantages to the fact that I'm doing this ahead of time," she said. "I wanted to do something more creative. It's a bit more dynamic than just me reading it would have been."
Armed With Good Humor and Skills for the Future
Lustig has always had an affinity for comedy. She minored in creative writing and flexed her comedy muscles writing for the humor section of the Whitman Wire, serving as the section editor this year.
Between her sophomore and junior years, she received a Whitman Internship Grant to work at The Pocket Theater in Seattle, a small independent space for nontraditional performances. She closed her internship with a one-woman sketch comedy show.
"I'd never done anything like that before. It was very nerve-wracking, but I'm proud of my sketches," she said. "I definitely don't think I'm a natural performer."
After graduation, Lustig would ultimately like to write for TV.
For now, she wants to close out her senior year on a bright note, leaving her classmates with a laugh and a reminder that while things may be unsure and scary now, that they'll come out the other side stronger.
And they already know what to do to succeed.
"The thing I've been telling myself is that people think that college and the real world are different — but you have to do the same things," she said. "You have to figure out what experiences are the most meaningful to you. What you want to give your time to. Those are the things that make our life."
And despite the bleakness, she hopes seniors will watch the ceremony and celebrate all they have accomplished.
"This should still be a day to celebrate, even if it doesn't look the way we thought it would," she said. "That's what I wanted to do with my video — give people permission to celebrate and not just be sad."