As a student, Ree Robson '20 had heard mentions of a deeper history of LGBTQ life at Whitman College. Wanting to learn more, Robson started an oral history project, recording interviews and creating an archive of stories about the LGBTQ community at Whitman.
Funded in part by the David Nord Award, the Whitman LGBTQ+ Oral History Project archived 13 extended interviews documenting important stories of the past.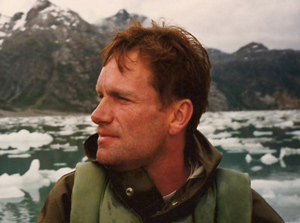 For more than 20 years, the David Nord Award has been presented to Whitman students, faculty and staff to support scholarly projects on issues facing the LGBTQ+ community. Every year, the Intercultural Center looks for on-campus projects that engage with important issues through a variety of creative mediums. Over the years, the award has supported everything from plays to research projects.
David Nord graduated from Whitman in 1983 with a B.A. in political science and went on to earn his Master's degree in psychology from Antioch University. He had his own psychotherapy practice and later became a researcher and writer. His book "Multiple AIDS-Related Loss: A Handbook for Understanding and Surviving a Perpetual Fall" was published in 1997. After being able to witness the successful introduction of his namesake award at Whitman, Nord died in November 1999 of AIDS.
Something to Say And A Platfrom to Do It
First-year Aziz Sahbazovic, the LGBTQIA+ Fellow at the Intercultural Center, is leading this year's David Nord Award application process. He has been guiding students through information sessions on how to create impactful projects.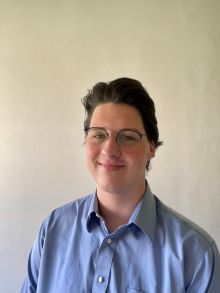 "This award is an incentive for those people who have something to say to have a platform to do it. We want to see projects happening, especially something that the whole community can come to," says Sahbazovic.
Sahbazovic has enjoyed forming community-building programs during his time in the position. Last semester he led "Breaking the Closet Week," which celebrated the coming out stories of individuals in the Whitman community. Alumni, students and faculty shared on Instagram to create a multi-generational virtual celebration—while also acknowledging that there are people who are still not out or people who may be struggling.
The social media posts captured "these stories of what Whitman was, is, and is planning to be when it comes to LGTBQ issues," Sahbazovic says.
Sahbazovic's advice for people looking to apply for the David Nord Award is to focus on a specific issue, preferably something they experience themselves or something they think they can help change with their project. Projects can take many forms, and Sahbazovic encourages students to take this as an opportunity to expand upon research performed for classes. He hopes to form a snowball effect where recipients' presentations inspire a new cycle of improvements, expansions and community building on the work of the past.
PRISM: Pride, Raising Involvement, Solidarity, and Mentorship
First-year Olivia De Liberty in her new position as the president of PRISM, a social and support group for LGBTQIA+ Whitman students, has been trying to find ways to improve upon the work of her predecessors. This spring, she became the leader of the PRISM server on the chat app Discord to connect members during the pandemic.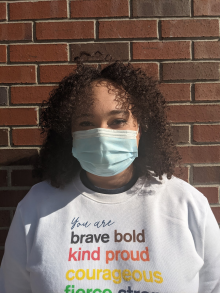 "It's been really cool to have this community of people I came into the school knowing. We've all been talking to each other as these little usernames, so we have slowly been able to put faces to names."
De Liberty has focused on strengthening PRISM membership by having club dinners outside. While they enjoy having light-hearted conversations too, De Liberty has encouraged members to give more serious feedback about what they want to see happen or change.
Education and compassion are De Liberty's guiding goals for next semester's programming. Like Sahbazovic, she wants to do everything possible to connect the community and provide spaces to talk about important LGBTQ+ issues.
The current leadership of PRISM is entirely first-year students, which De Liberty sees as an asset for creating traditions and having the time to see PRISM grow.
"The longer I've been here, the more impressed I've been with the community," De Liberty says.
A Collection of Community Histories
The funding that Robson received from the David Nord award allowed for the hiring of students to help with interviews and for the purchase of better equipment. It also gave Robson the opportunity to hire Fi Black, a junior art and Japanese major, to make the logo for the project. The Whitman LGBTQ+ Oral History Project was the catalyst for Robson's senior history thesis titled Closet, community or bubble? : queer life at Whitman College from 1975 to 2011.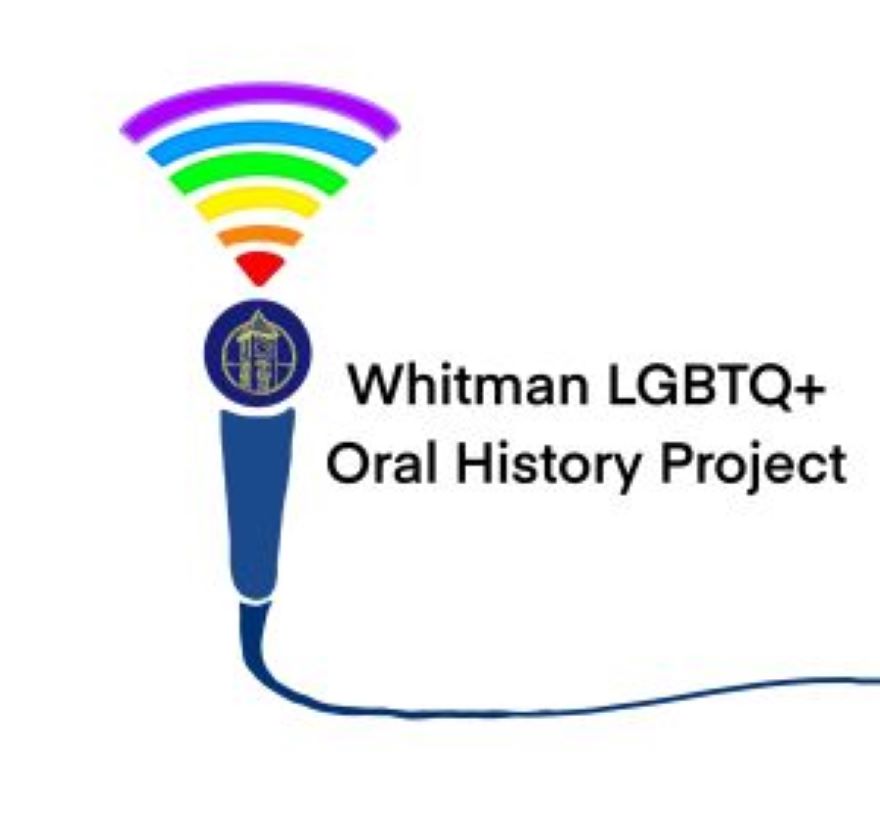 The oral history project, now housed in the Whitman archives was not the first of its kind. Many colleges, led by their students, have established LGBTQ oral history projects. Robson first heard about this as the PRISM intern. Robson attended the National LGBTQ Task Force Creating Change conference and during the multi-day event, a panel from Vassar College and Princeton University focused on how queer oral history projects could be established for colleges.
Robson won a summer grant with the history department to begin Whitman's own oral history project. She began recording interviews to fill in information about the 80s and 90s LGBTQ+ life that the Whitman College and Northwest Archives were missing. Part of the reason for this missing information was that during these decades, LGBTQ+ student groups had to operate more secretively to protect their members.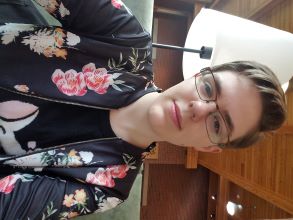 The archives hold flyers and posters from decades of Whitman LGBTQ+ groups, but Robson "wanted to see what I could do talking to people instead."
Robson reflected on an insightful conversation with Tristen Shay, a 2004 graduate who is a gender nonconforming individual, about student activism on campus and former Professor Robert Tobin's work as the "voice of LGBTQ activism on campus" over his 19 years at Whitman. Altogether, Robson archived thirteen extended interviews among a range of LGBTQ+ folk from the Whitman community.
"I think it was interesting hearing so many perspectives about what campus life was like. You get a more broad, big picture from faculty."
Just as Sahbazovic and De Liberty spoke on amplifying and expanding on the Whitman LGBTQ+ community's contribution, Robson also hopes to see other students add more diverse and recent oral histories to the Whitman LGBTQ+ Oral History Project.
Sunday, April 25 is the deadline to apply for the Spring 2021 David Nord Award which can be awarded to multiple projects. The recipients will be announced later this semester, with the summer to complete their project and the expectation of a presentation or showcase in the fall. More information about the award can be found on the Intercultural Center's David Nord Award page. Whitman community members with questions can also contact the LGBTQIA+ Fellow.