W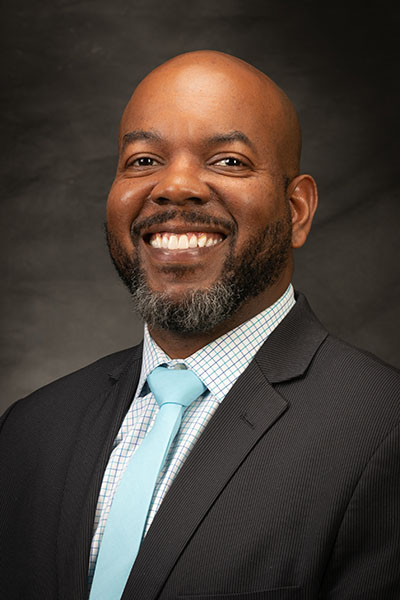 hitman College President Kathleen Murray announced the appointment of John Johnson, Ph.D., as the college's new vice president for diversity and inclusion after a nationwide search.
Johnson comes to Whitman from California State University, Sacramento where he served as the director of inclusive excellence learning. In that role, Johnson co-facilitated the institution's Inclusive Leadership Academy, delivered counter-bias training, and worked to break down silos in the interest of institutional and student success.
Johnson joins Whitman at a pivotal moment. He will build on the findings and work of Whitman's 2020 Inclusion Task Force, as well as the commitments set forth in Whitman's 2017–2022 Strategic Priorities, which include enhancing diversity, equity and inclusion. He'll take the lead as the college strives to create an anti-racist community, prioritizes equity and embraces diversity in all its forms.
Previously, Johnson also served as the director of the centers for diversity and inclusion at Sacramento State, helping guide the development and programming for the Multi-Cultural Center, Women's Resource Center and PRIDE Center. Prior to that, Johnson was the inaugural coordinator of the African American Center for Academic Excellence at Humboldt State University. Johnson's formal academic training is in psychology, including graduate degrees in Educational Psychology (M.A. from Ball State) and Social Psychology (Ph.D. from University of California Santa Cruz).
"When we started this search we knew we were looking not only for an accomplished leader, but also a relationship builder," Murray said. "John stood out in an incredibly strong pool of candidates for both of those characteristics. He is a great listener and communicator, and his passion for his work was evident throughout the interview processes."
Johnson looks forward to arriving in Walla Walla this summer—and to getting to know students, faculty and staff by name and building strong relationships. The opportunity is almost too good to be true, he says.
"Whitman is a place with students who are intellectually curious and engaged, an exceptional faculty, a caring and supportive college community, quality institutional leadership, along with a clear commitment to diversity and inclusion,"said Johnson. "If I were creating my ideal work environment, I would want those features. They are perfect conditions to pursue inclusive excellence and really make a difference."
Johnson's extensive list of achievements includes a national award for his scholarship, as well as formal recognition for exceptional teaching and innovative work as a higher education professional. In addition to his work in inclusion, Johnson has taught courses on Black psychology and is currently working on a book focused on race and representation in the Marvel Cinematic Universe.
Johnson impressed faculty, staff and students on the search committee including Lia Beatty '21. "Dr. Johnson is principled in his rhetoric and his action. He demonstrated a thorough understanding of the sense of urgency and the need for sustainability in this work." Assistant Professor of Sociology Alvaro Santana-Acuna added, "He brings years of experience to this position that equip him with unique tools and ideas to make a big difference in our community in the years to come."
Johnson succeeds Thomas Witherspoon who left the college in January 2021.
Johnson will move to Walla Walla and begin his responsibilities this summer.