Teaching and artwork come together in Maria Lux's research-driven art career.
"I've known that I've wanted to teach for a really long time. My artwork is rooted in research, so I build my projects on what other scholars are doing," said Lux, an assistant professor of art at Whitman College. "I knew that as a research-based artist I wanted to be imbedded in the university or college context for my career, but also for my love of teaching and working with students."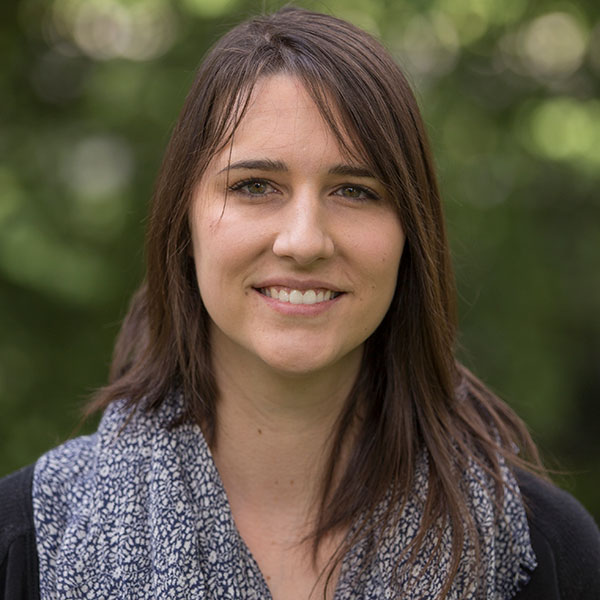 Lux teaches courses in beginning, intermediate and advanced drawing in the Art Department. This spring, Lux will be teaching "Animals and Art," a course that explores relevant issues regarding animals from an interdisciplinary perspective that includes historical and contemporary depictions of animals in art.
In summer 2020, she will be co-instructing a Crossroads short-term Off-Campus Studies course titled "London Museums: Making Meaning, Making Art," with Assistant Professor of Art History and Visual Culture Studies Krista Gulbransen. The course combines history, visual culture studies, and studio art in London and at Whitman.
While in graduate school Lux found that she was very interested in animals and wanted to reflect that in her artwork.
"I came into graduate school making paintings and drawings of dogs, and I felt really frustrated because they just didn't say what I wanted to, and I kept thinking that there was more here to the idea, I just didn't know how to articulate it," she said.
One of Lux's advisors recommended that she look into the discipline of animal studies and according to Lux, "I just dove in, and I haven't left since."
Animal studies is a relatively new field of scholarship that spans the social sciences, humanities, sciences and the arts. Upon finding her place in animal studies, Lux discovered that her new understanding of the content required that she change her practice.
"It no longer worked to just do paintings; the paintings weren't doing what I wanted them to do. I was seeing the subject from so many different perspectives and I felt that I needed many different objects, pieces, charts, grafts, drawings and paintings to be together to represent it all," Lux said. "I just couldn't say what I wanted to say with one or two things, it needed to be a lot more than that."
Lux creates three-dimensional art installations that incorporate faux taxidermy animals, sculptures, paintings, and other unique uses of space.
Lux's recent work reflects the many perspectives she brings to her installations. Her latest installation, "Famous Monsters," which was shown in August at Carnation Contemporary in Portland, Oregon, presented a critique on the seriousness of contemporary environmentalism.
"There is a certain kind of reverence, this need to be educational and instrumental - there's the idea that if you make environmentalist artwork and it doesn't make people get out and do something — like recycle or fight for a national park — then it is not good art" she said.
Lux hopes to look at environmentalist artwork with a different perspective, or many perspectives. Her project was formed around the concept of "endlings," a name given to the last individual of a nearly extinct species.
"There is a whole culture of mourning and romanticizing the endlings in a heterosexual relationship-y way. We project our own anxieties about relationships on them and we turn them into these really pathetic creatures," Lux said.
To deconstruct this projected anxiety, Lux reimagined the "endlings" as zombies coming back from the dead to attack people in an outdoor recreation store. Presenting the animals as zombies flipped the narrative of "endlings" being helpless and lonely creatures, into a narrative of strength and horror.
Lux hopes to continue to explore the modes of reimagining dominant narratives in environmentalism and animal activism in her next project. She is on sabbatical this fall semester and has been researching, writing, thinking and planning.
"It's the idea generating stage of my next project," Lux said. "I like the way that Whitman really allows us to dedicate time to teaching and also respects our own research, which is what I am taking advantage of now on sabbatical."