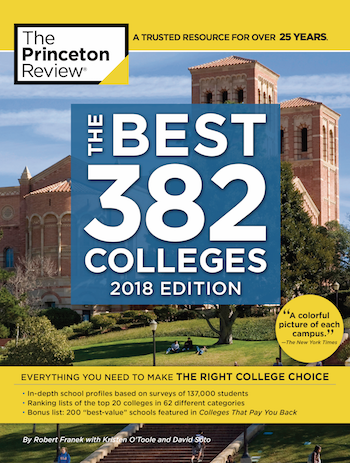 According to The Princeton Review, Whitman has some of the most accessible professors in the country.
Whitman is featured on several top 20 lists in the education services company's new 2018 edition of its flagship college guide, The Best 382 Colleges.
Most notably, Whitman jumped eight spots to rank #3 when it comes to "Most Accessible Professors." Whitman was also added to the "Best Library" list and remained on the list for "Best Classroom Experience" and "Best Quality of Life."
The Princeton Review does not rank the colleges from 1 to 382 in any category. Instead, it uses students' ratings of their schools to compile 62 rankings of top 20 colleges in various categories.
The lists are based on surveys of 137,000 students attending the colleges. They were asked to rate their experiences on a range of topics, from their professors to their school's library, career services, administration and student body.
Whitman appeared on eight top 20 lists, making it one of the most frequently cited institutions in The Princeton Review. Rankings include: Most Accessible Professors (#3), Least Religious Students (#6), Best College Library (#11), Most Liberal Students (#11), Tree-Hugging Vegetarians (#13), Best Quality of Life (#14), Best
Classroom Experience (#15), and Impact Schools (#18).
Only about 15 percent of America's 2,500 four-year colleges are profiled in the book, one of The Princeton Review's most popular guides.
The Best 382 Colleges has been published annually since 1992.