The Whitman College men's basketball team, the only undefeated men's squad across all three divisions, practiced today at the Salem Civic Center in Virginia for their Final Four appearance there on Friday against Babson College. Check out the hoopla!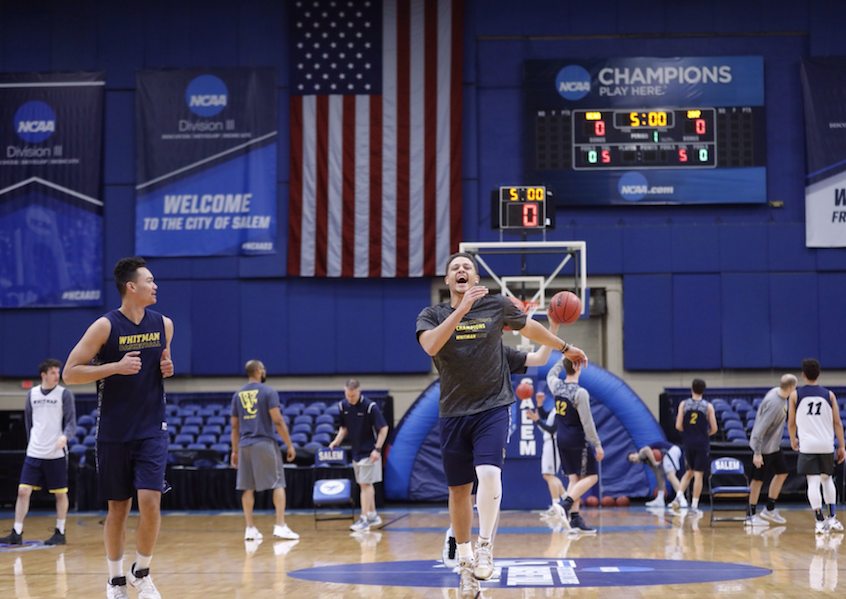 Cedric Jacobs-Jones '19 (center), a wing, dances down the court between practice drills with teammate JoJo Wiggins '18 (left), a forward majoring in politics.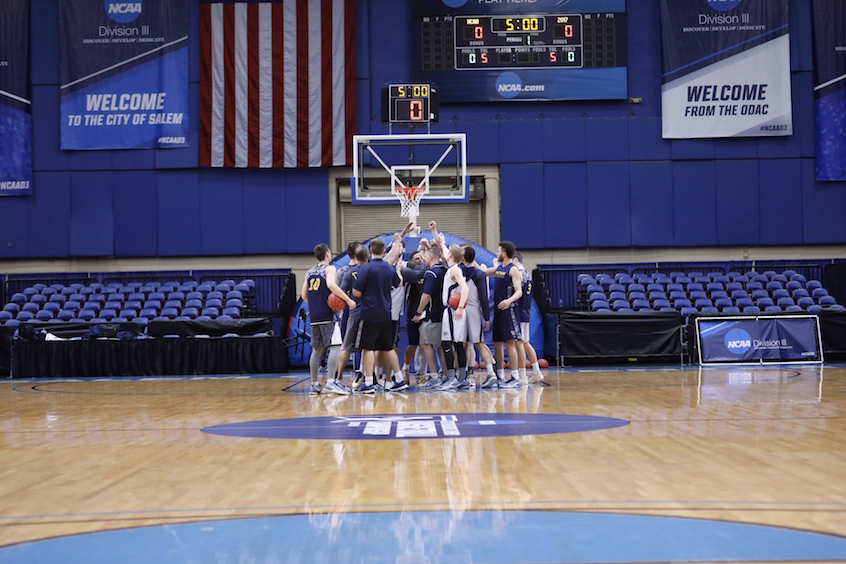 One reason for the team's success this year? Unity!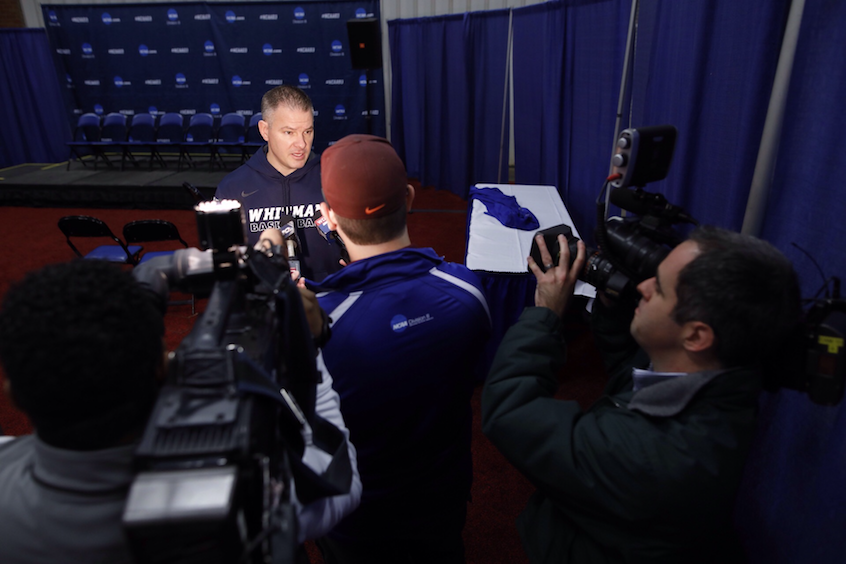 Head Coach Eric Bridgeland fields media questions.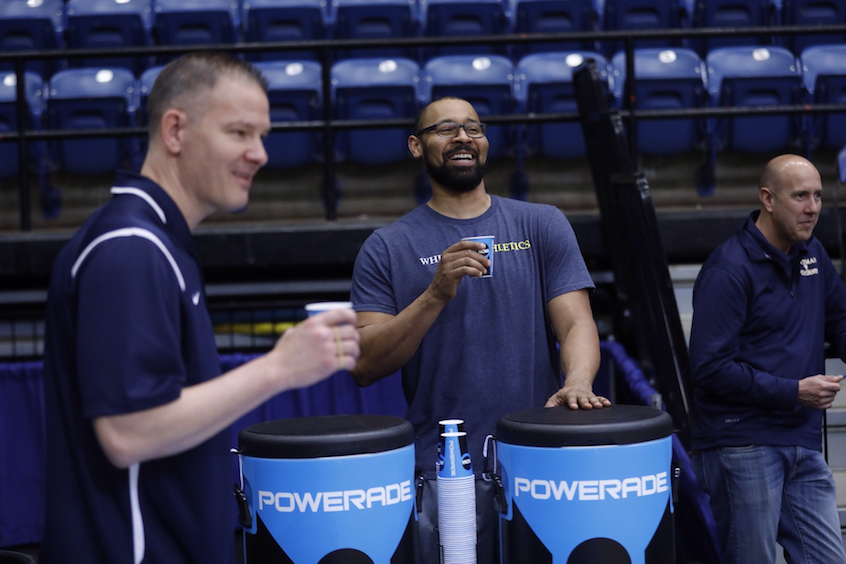 Bridgeland (left) and Assistant Coach Stephen Garnett (center) share a light moment between workouts, as Scott Shields, assistant athletics director of athletics for NCAA Division III compliance at Whitman, looks on.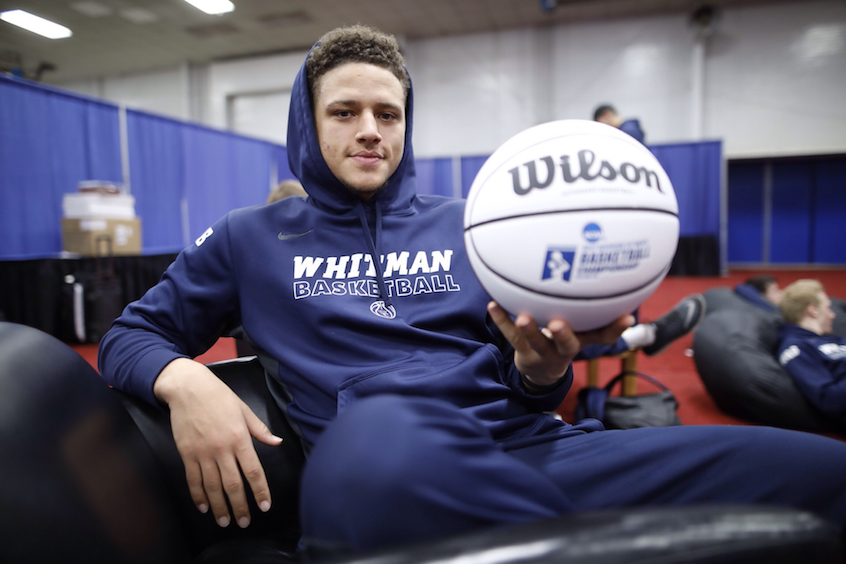 Jacobs-Jones played 16 minutes in Whitman's Elite Eight victory over Rochester last week. He grabbed nine rebounds, double his season average.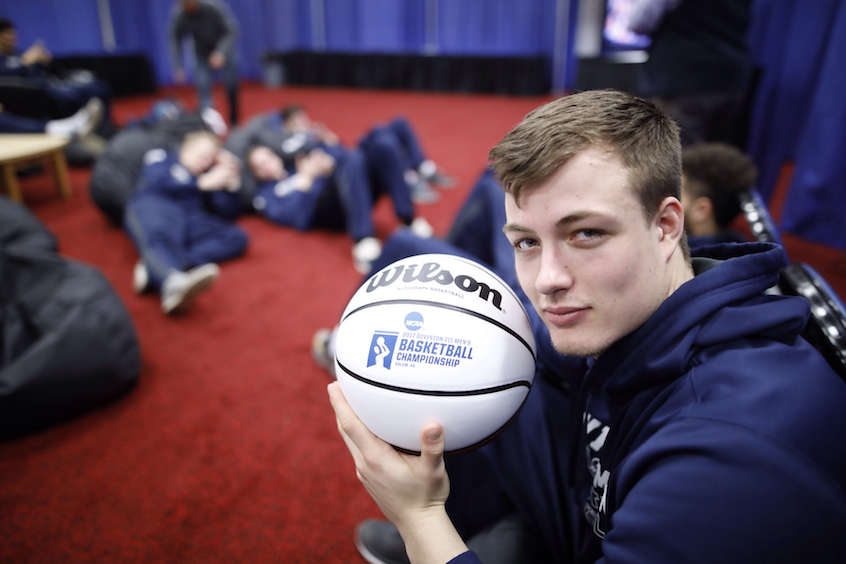 Robert Colton '19, a wing player and economics major, poses with a keepsake.