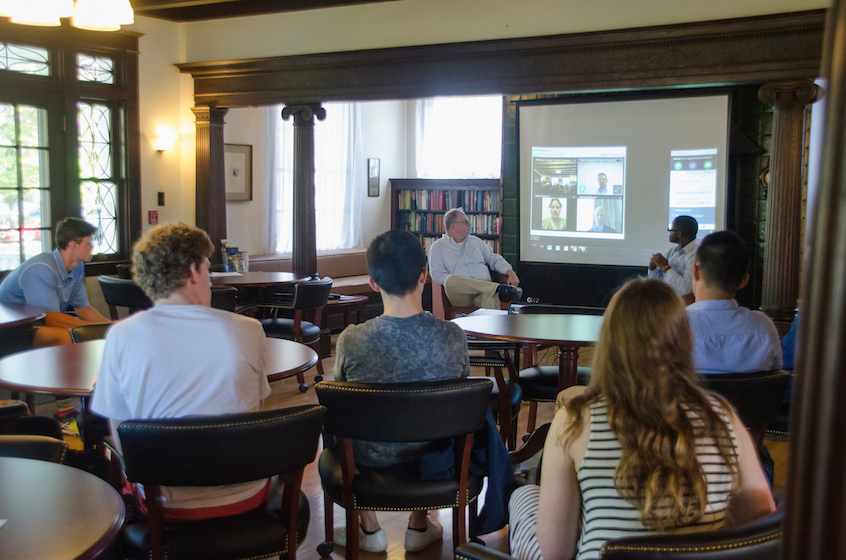 —Staff report
Whitman College graduates working at major international, national and regional companies shared career insights and offered job advice to current students in early May.
The speakers, a combination of rising stars and midcareer successes, represented technology giants such as Google, Microsoft and Apple; financial institutions including Silicon Valley Bank, Goldman Sachs and Baker Boyer Bank; and management consulting firms McKinsey & Company and Booz Allen Hamilton. The Whitties in the workforce further spanned KPMG (auditing), Willis Towers Watson (risk management), Dodge & Cox (mutual funds), Epic Systems (software) and Amazon (e-commerce).
"The competition is fierce for college students looking for their first full-time job or a prestigious summer internship. That's why Whitman College partners with alumni from a wide array of organizations to talk about the ins and outs and dos and don'ts of recruitment," said Kimberly Rolfe, director for business engagement at Whitman, about the fourth annual event. "Through in-person discussions and video conferencing, our students learn key recruitment information and make important contacts that will prove crucial in their professional pursuits—now and in the future."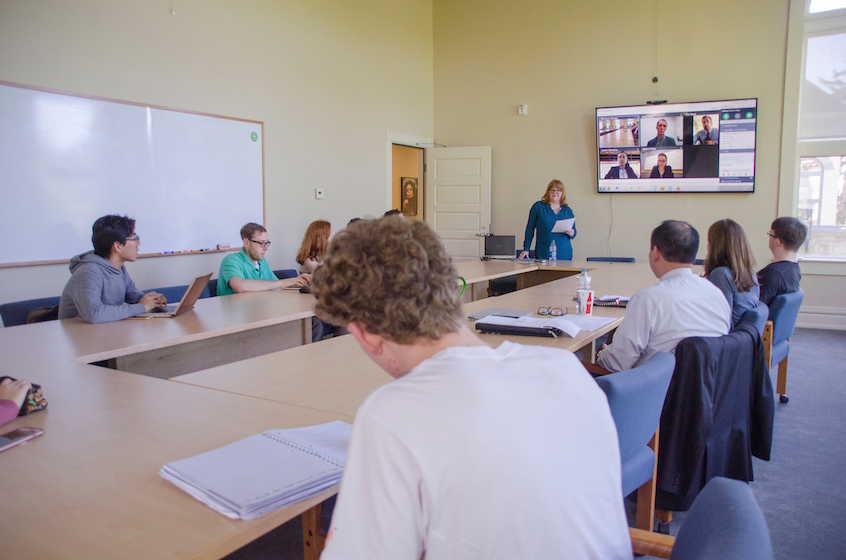 What tips did these accomplished alumni give during the series of panels that took place over a daylong exchange? And how did Whitman help prepare them for their career? Here are edited excerpts of what some of them said.
Career advice: "Leverage the fact that you are new in your role and ask a ton of questions. Eventually, there will reach a certain point where your employer will expect you to know certain things. Also use that opportunity to meet as many people as you can. Foster relationships with people that are above you as well as lateral to you. You never know when you'll want a change of pace. Relationships are the most important."
Whitman preparation: "Whitman helped prepare me for a career in the financial world by teaching critical thinking and writing skills and fostering general curiosity. And I can't stress enough how important your alumni connections will become."
—Andy Riggs '14, senior associate, corporate finance, Silicon Valley Bank, Los Angeles, California
Career advice: "Develop a succinct, impactful way to describe what you have to offer a prospective employer. This should be the introduction to your LinkedIn profile and the core of your personal brand."
Whitman preparation: "Whitman taught me to think critically about issues and to test my assumptions—and those of others—before reaching a conclusion. Critical thinking is the best defense against the maxim, 'Act in haste, repent at leisure.'"
—Brady Jensen '84, global human resources leader, Willis Towers Watson, Washington, D.C., and a member of Whitman's President's Advisory Board
Career advice: "Learn how to tell your story in a way that moves you toward your next career goal. It's like creating a tag line or thesis statement and making sure that the way you present yourself and your different experiences support that, whether that be in person, in your cover letter/resume or LinkedIn/professional online presence. During the recruiting process, be your authentic self. It goes back to telling your story: know your values, skills and priorities, and communicate them in a clear way. And don't sell yourself short by thinking you are unqualified! No one is the perfect candidate. Be realistic, but if you have half of what the job posting lists as requirements and it's something that interests you, take the risk and apply."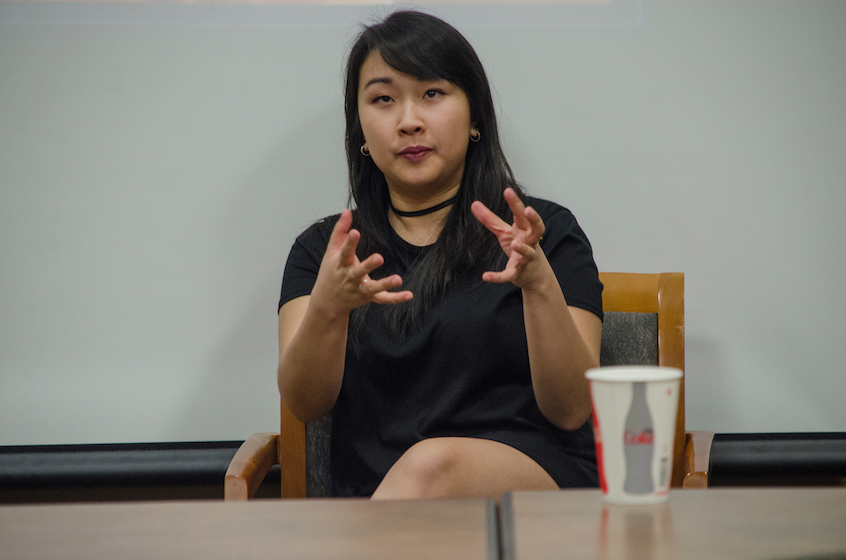 Whitman preparation: "Whitman provided me with opportunities to become a well-rounded and more interesting person. Through Whitman, I was able to study biology, live in China, participate in Greek life, be involved in music and theater, and so much more. Not only do these diverse experiences help set me apart. I also have been able to draw on the different skills I've learned from them in my career, allowing me to offer different perspectives and making me a better teammate. It did take some thought to figure out how to communicate these transferable skills to potential employers in a cohesive story, but that's where resources like the Student Engagement Center and the alumni network were so important in giving me the guidance and encouragement I needed."
— Mykhanh Pham '14, customer success associate, Smartsheet (collaborative work management and automation solutions), Seattle, Washington
Career advice: "Hard work and diligence will open many doors and put you on a positive career trajectory. Also be open to learning. You'll never step into something you know everything about and feel comfortable with. So, instead, learn, learn fast and rely on the critical/analytical and other skills you learned at Whitman."
Whitman preparation: "I feel I was well prepared by Whitman to analyze, think and write. Additionally, because Whitman is a liberal arts school and requires exposure across curricula, we are naturally adaptable and generalists—exactly what has made me successful in consulting."
—Dan Overgaag '03, senior manager, The Spur Group, business consulting, Redmond, Washington