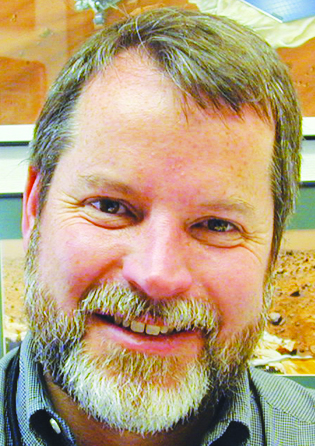 Engineering manager for NASA's Mars Exploration Program and former chief engineer for the Curiosity rover mission Rob Manning '80 will deliver the 2015 Whitman College commencement address in Walla Walla, Washington.
"This honor is itself beyond what I could ever have imagined," said Manning. "The gift of knowledge, creativity and curiosity about our world and myself has been the greatest gift I received from Whitman College."
Manning has worked at NASA and Caltech's Jet Propulsion Laboratory since his graduation from Whitman College in 1980. He has been deeply involved in the technical design of nearly every U.S.-initiated Mars mission that has occurred in the past 20 years. Manning now leads the engineering branch of the Mars Program Office and is chief engineer on a project to develop technologies for landing even larger robotic vehicles on Mars in the future. Eventually, they hope to land future astronauts and scientists.
"I am delighted that Rob Manning will be our speaker," said Whitman College President George Bridges. "He personifies what we seek to build in all Whitman graduates: a lifelong passion for learning and discovery. Rob's accomplishments over the course of his career have advanced the forefront of knowledge about space travel, the composition of our solar system and most recently, the geologic landscape of Mars."
Manning also co-authored Mars Rover Curiosity: An Inside Account from Curiosity's Chief Engineer which provides a personal account of bringing the groundbreaking spacecraft to life and describes Curiosity's successful touchdown on Mars in 2012.
"I still remember arriving at Whitman in awe of the ideas and wonders that lurked in the minds of the faculty and students who thoughtfully crossed Ankeny Field," Manning said. "Now I carry those ideas and wonders everywhere I go."
Whitman College's 2015 Commencement ceremony takes place on May 24, 2015, at 11 a.m. Festivities will be held on the Memorial Building South Lawn. For more information on Whitman College or this special event, visit whitman.edu.