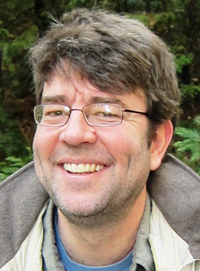 Kevin Kuswa
Whitman College is pleased to announce the appointment of Kevin Kuswa as Director of Debate to lead its national championship-level debate team.
Kuswa had been the Director of Forensics at California State University, Fresno since 2011. Under Kuswa's leadership, the college's debate team took first place in the 2013 Western Championships. Kuswa also was named the 2013 Regional Debate Critic of the Year in the Pacific Region. While at CSU, Fresno, Kuswa taught communications, and in 2013, he earned the provost's Promising New Faculty Award.
Kuswa also was a standout debater as an undergraduate at Georgetown University. In 1992, he earned first place in the National Debate Tournament.

"I'm extremely excited to come to Whitman and continue the strong tradition of championship-level debate that has been cultivated at the college. I bring national competition experience and the energy to maintain Whitman's record of excellence," Kuswa said.
"Whitman has high-caliber students, and I'm looking forward to working with them."
Prior to turning CSU, Fresno into a championship debate program, Kuswa was the director of debate at University of Richmond from 2001 to 2011.
Provost and Dean of the Faculty Timothy Kaufman-Osborn said, "We are fortunate to add such an accomplished leader in the debate arena to the Whitman team and the College community. Kevin Kuswa has a long and distinguished record in debate competitions as well as in directing several debate programs. I am confident that he is in a position to render the Whitman program even more accomplished than it already is."
Joining Kuswa to continue the tradition of success at Whitman College are three talented and accomplished assistant debate coaches: Andrew Larson '13, Joseph Hykan and Matt Gander.
Larson was a member of Whitman's debate team for four years. From Boise, Idaho, Larson ended his final year ranked 15th in National Parliamentary Tournament of Excellence standings.
Hykan was a captain of Lewis & Clark College's debate team. He qualified three times for NPTE and finished third at the 2012 National Parliamentary Debate Association tournament.
Matt Gander was co-director of forensics at University of Oregon, where he helped coach a 50-person debate, speech and mock trial team. Gander, who has a master's in conflict and dispute resolution from U.O., also coached debate at University of California at Irvine.
Kuswa and his assistants will lead Whitman's nationally recognized program that since 1890 has consistently produced high-achieving debaters, accomplished remarkable results against the best debate teams in the country, and has attracted top high school talent. In the past year, Whitman's Parliamentary Debate Team won its fourth consecutive NPDA School National Championship Sweepstakes. The Sweepstakes award is given to the debate team that scores more total points and wins more pairings than any other school in the nation.