Every year, Whitman honors faculty members for excellence in teaching, scholarship, mentorship and advising. All members of the campus community are invited to nominate faculty. These awards reflect the highest recognition Whitman bestows on faculty who have demonstrated distinguished service to the college and its students. The recipients are:
Leena S. Knight, assistant professor of biology
Suzanne L. Martin Award for Excellence in Mentoring and the
A.E. Lange Award for Distinguished Science Teaching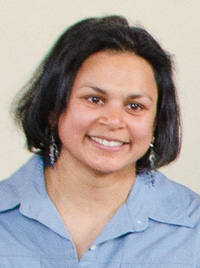 Professor Leena Knight joined the Whitman faculty in 2007. She specializes in cellular neurophysiology and offers her students many opportunities to experience their research first-hand in the lab. A student who nominated her for these awards wrote: "She is hands-down the best professor I've had at Whitman. Her passion for the material and ability to clearly articulate the subject matter has made her classes a joy to be in. She works hard to present current information and challenges us to move beyond purely memorizing the material to work to synthesize and engage it in depth. I appreciate the fact that she goes out of her way to find times to meet with students despite her very busy schedule. Not only has she helped me navigate my academics and Whitman, she was been a huge support in my succeeding on a personal/emotional level. Dr. Knight has invited me into her home and gone above and beyond her 'duties' as a professor to become a mentor in my life. She really cares about her students and so often puts our needs above her own."

Jennifer Blomme, head swimming coach
George Ball Award for Excellence in Advising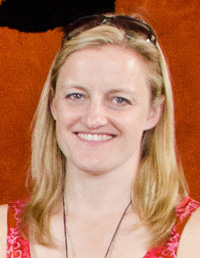 Coach Jennifer "Jenn" Blomme came to Whitman in 2000. Last year, she was named the 2011 NWC Women's Swim Coach of the Year, and this year she coached her team through yet another record-breaking season. In nominating her for this award, a student athlete wrote: "She is incredibly supportive both in the pool and out and is an excellent role model." Another added: "Jenn has just recently coached the men's and women's team to their most successful season so far, breaking school records at conference. As if these accomplishments weren't enough, the GPAs of the men's and women's swim teams are among the highest in the nation. Jenn has succeeded in creating a team culture in which everyone is pushed to excel not only as a swimmer, but also as a student, teammate and leader. Jenn is one of those rare coaches who always know exactly what to say to inspire her team and motivate them to work harder. The team would not be where it is today without her excellent guidance."

John D. Cotts, associate professor of history
Robert Y. Fluno Award for Distinguished Teaching in Social Sciences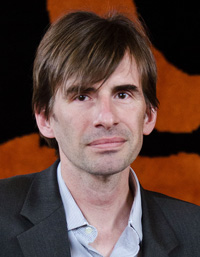 Professor John Cotts joined the Whitman faculty in 2004, specializing in medieval and early modern Europe. A student nominator wrote: "I never intended to study history, let alone focus on the early Middle Ages. When I applied to college, I wanted to remain in the mathematics and sciences, but my liberal arts education encouraged me to enroll in new coursework. In doing so, I met one if not the best mentor I have ever had: Dr. John Cotts. He does not merely demonstrate passion for history, but embodies it during every lecture, seminar, and office hour meeting. He has this instinctive ability to captivate his students' attentions and galvanize them into discussions about topics ranging from crusading to gender construction, cultural encounters to religious ideologies. He bridges these historical trends and perceptions with modern-day events, proving time and again how our past constantly shapes our future."

Sarah E. Hurlburt '91, assistant professor of foreign languages and literatures - French
Thomas D. Howells Award for Distinguished Teaching in the Humanities and Arts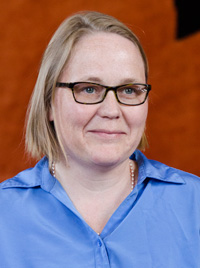 Professor Sarah Hurlburt joined the Whitman faculty in 2004 and specializes in 19th Century French literature and classic French cinema. A fellow faculty member wrote the following in nominating her for this award: "Sarah is an energetic teacher who never misses an opportunity to merge learning and laughter, and whose innovative pedagogical techniques make the classroom a dynamic, exciting place to learn. I had the privilege of visiting Sarah's classroom several times in the last few years, and was always very impressed not only by her warm, engaged interactions with her students but also with her incredible energy. Because the classroom activities she designs fit together so beautifully, students reach a really rich and sophisticated level of learning in her classroom."

Timothy Machonkin, assistant professor of chemistry
G. Thomas Edwards Award for Excellence in Teaching and Scholarship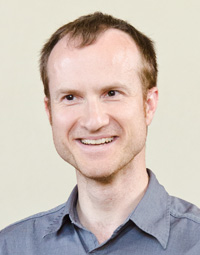 Professor Timothy "Tim" Machonkin joined the Whitman faculty in 2006. He specializes in inorganic chemistry and is a recent recipient of a grant from the National Science Foundation. In nominating him, a student wrote: "All the students in the chemistry department know that Tim Machonkin is an exceptional professor. However, it was not until I was outside of the Whitman bubble, visiting graduate programs, that I fully realized how well he prepared us as analytical thinkers and scientists. Tim has positively impacted my Whitman academic career both as a teacher and as a research mentor. As a teacher, Tim pushes his students to think for themselves. Everybody is willing to devote copious amounts of time to Tim's classes because we know that he puts just as much time into teaching the classes. There have been many weekday nights at the science building when, stumped by his assignment, I would just walk up to his office and he would be more than willing to sit down and talk it out with me."
The awards were announced at the Annual End of the Year Faculty Reception, held May 8. President Bridges thanked the faculty for their many contributions to the intellectual and personal development of Whitman students.
The award recipients will be acknowledged at the 2012 Commencement ceremony, Sunday, May 20.