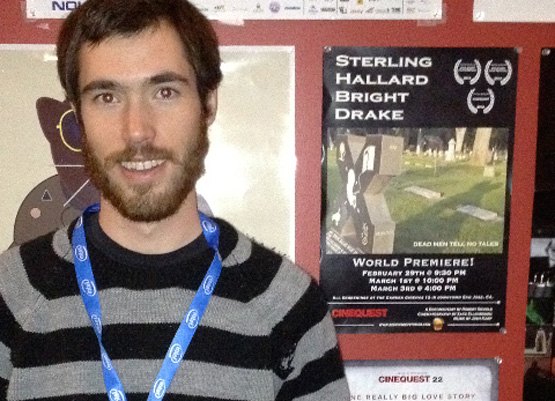 What really happened to Sterling Hallard Bright Drake?
Some Walla Walla residents swear he suffered a radiation accident. Other locals insist he landed in the State Penitentiary. A few suggest the enigmatic former resident of Walla Walla simply up and disappeared.
His tombstone gives only cryptic clues, such as the epitaph, which reads: "an idealist and a dreamer, he died of loneliness and a broken heart, searching for a shrine he never found."
In his latest documentary film, "Sterling Hallard Bright Drake," director Robert Sickels, professor of film and media studies, reminds viewers that "dead men tell no tales" as he searches for the truth behind Drake's life, death and extravagant tombstone.
"As soon as I saw his headstone I knew this was my next movie," said Sickels, who collaborated on the film with former student Zack Ellenbogen '12.
Born Nov. 7, 1945, Drake "rests" at Walla Walla's Mountain View Cemetery, in a grave marked by a massive headstone with a giant X on top. The X has elaborate carvings and various quotes, such as, "The saddest thing in life is wasted talent. The choises (sic) you make today will change your life forever."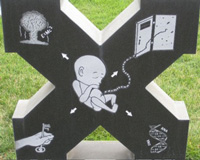 "Anybody who builds a tombstone like this wants to attract attention," said Sickels.
The student-faculty collaboration was funded by Whitman through a Perry Grant. Sickels and Ellenbogen shot footage for a documentary last summer on the mystery surrounding Drake. The film turned into a 15-minute short that has played in 11 film festivals, including Cinequest, where it was one of 80 out of 1,200 shorts selected to screen at the festival.
The "contemplative" film is not a "crowd pleaser," said Sickels. "It will never get theatrical distribution, but it's finding a life in the film festivals."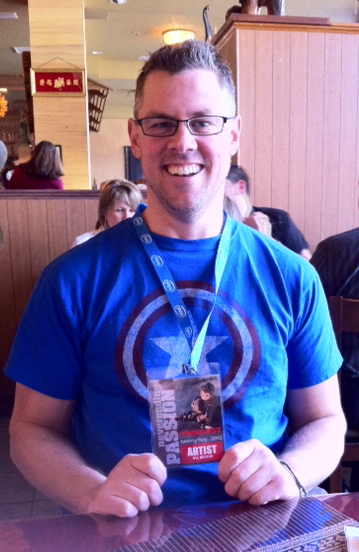 The festival success of "Drake" is impressive considering Whitman doesn't have a film school. However, Sickels is excited by what he and his students will be able to produce in the future now that the college's rhetoric and film studies department has transformed into a full program with a major and a minor called Film & Media Studies, starting fall of 2012. Sickels will head the new program.
"The classes are in demand, so the major will fill a gap in the curriculum," said Sickels. "Now that film and media classes will be under one umbrella, we can unite the resources that students wouldn't get otherwise."
The new major makes sense because numerous students want to learn the theory behind filmmaking, but also crave hands-on experience in the editing suite, behind the camera, or writing scripts. And Whitman is a college that provides its students experiential learning opportunities.
"I want to make movies, said Ellenbogen, explaining why he teamed up with Sickels to serve as the director of photography, and co-editor of "Drake." "I thought it was an awesome experience. I would like to do it for a living."
As far as what happened to the furtive Drake, Sickels and Ellenbogen say you must watch the film to find out the truth behind the rumors.
—By Edward Weinman