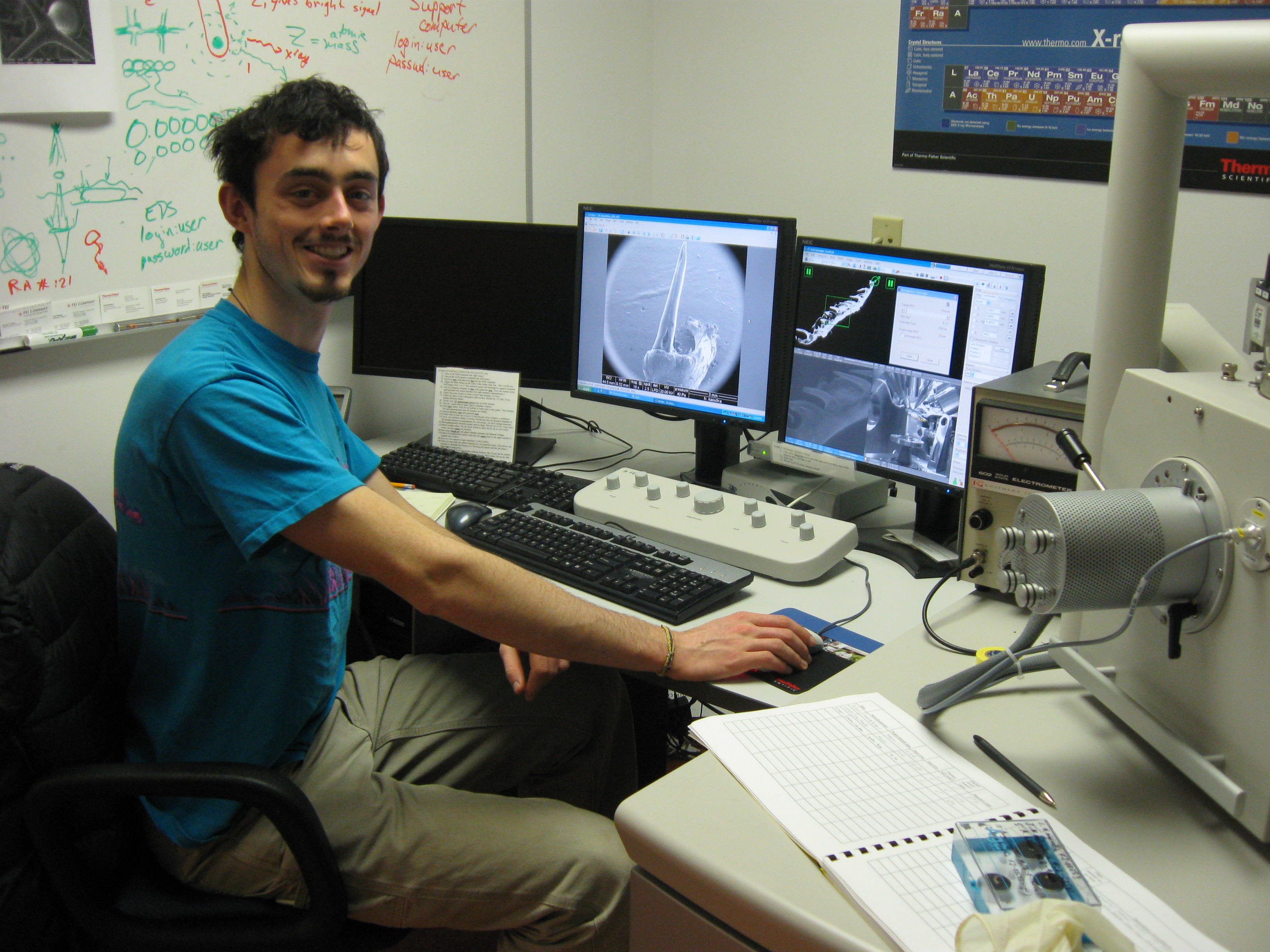 Nat Clarke '11 uses the scanning electron microscope to examine cobra fangs, photo by Michelle Shafer.
Two up-and-coming Whitman herpetology students will present their independent research at the Joint Meetings of Ichthyologists and Herpetologists in Minneapolis this July.
Nat Clarke '11 and Jordan Benjamin '13 unveiled their research at Whitman's 13th Annual Undergraduate Conference on April 12 during the poster session. Clarke's project is a study of the physics underlying the evolution of tubular fangs in venomous snakes. He will give an oral presentation of his findings at the meetings. Benjamin, on the other hand, will present his poster designed to visually guide Kenyan hospitals in their treatments of snakebites.
Both students produced their projects under the guidance of renowned herpetologist and Whitman Assistant Professor of Biology Kate Jackson. She served as as faculty advisor for both projects and helped them secure this larger stage for their work.
Clarke also recently displayed his research at the West Coast Biological Undergraduate Research Conference. Out of more than 70 posters, Clarke's was chosen for the Distinguished Poster Prize for the Organismal/Evolutionary Biology category. This recognition was accompanied by a small cash prize and certificate of achievement.
— Troy Cameron '14