Commencement: Sunday, May 22, 11 a.m., Memorial Building South Lawn
Speaker: Meda Chesney-Lind '69, Professor of Women's Studies at the University of Hawaii at Manoa.
Honorary Degrees: Meda Chesney-Lind '69 will receive a Doctor of Humane Letters honorary degree.
Graduates: To date,* 389 students will participate in the ceremony; 378 degrees will be conferred. (*As of 10 a.m., May 11)
Student Speaker: Esther Weathers '11, from Guam. She served as an Intercultural Center intern for all four years and plans to remain in Washington immediately after graduation to volunteer with agencies that work to support abused children. Esther will address "We Think We Know."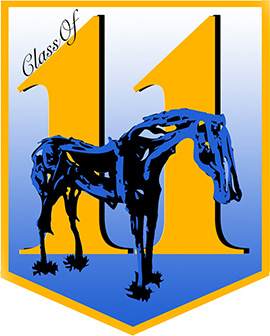 Class Banner: A long-standing Whitman tradition, a member of the graduating class is selected to design a banner that will be carried in the ceremony. The 2011 designer is Teresa Hughes, from Lacey, Wash.
50 Years Ago: Members of The Class of 1961 will reunite on campus to celebrate the 50th anniversary of their graduation from Whitman.
Baccalaureate: Saturday, May 21, 3:30 p.m. Cordiner Hall
What: Baccalaureate at Whitman is an important and enduring tradition that provides a time for thoughtful reflection and celebration. Some describe it as more spiritual than religious. Graduates and their families are joined by members of the Whitman Community. It is not open to the public. Media may attend. (E-mail wardwers@whitman.edu or call 520-1446.)
Speakers:
Faculty Speaker: Walt Wyman, Weyerhaeuser professor of biblical literature and professor of religion will present "Epistemological Privilege and Critical Thinking."
Staff Speaker: Douglas Carlsen, director of the bookstore, presents "Changing Voices" and will reflect on the vagaries of stability and certainty.
Student Speaker: Graham Toben '11 will address "The Long Way Around," sharing how travel, both academically and physically, has allowed the Whitman student to develop diverse and important perspectives, As well as how those perspectives can be used to help better their communities and surroundings post-college.
Adam Kirtley, Whitman's coordinator of religious and spiritual life, will also present a talk.
Music: Performances by Marla Nelson and McKenna Milici, both of the class of 2011, will be included in the program.