WALLA WALLA, Wash.-- In recognition of excellence in teaching and counseling, six Whitman College professors were presented special awards at Commencement ceremonies May 21.
Alan McEwen, lecturer and technical director of theatre, won the Suzanne L. Martin Award for Excellence in Mentoring, newly created to honor the memory of Martin, who served as a faculty member and administrator of the college from 1978 to 2000. Celia Weller, professor of Spanish, received The George Ball Award for Excellence in Advising; Kyra Nourse, assistant professor of history, was awarded the Robert Y. Fluno Award for Distinguished Teaching in the Social Sciences; Rogers Miles, assistant professor of religion and general studies, won the Thomas D. Howells Award for Distinguished Teaching in Humanities; Kendra Golden, associate professor of biology, received the A.E. Lange Award for Distinguished Science Teaching; and Paul Apostolidis, associate professor of politics, was awarded the G. Thomas Edwards Award for Excellence in the Integration of Teaching and Scholarship.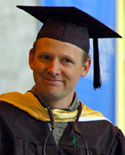 Alan McEwen

After receiving his bachelor's degree from Whitman in 1992 and a master's in fine arts from the University of Oregon in 1998, McEwen began working at Whitman as theatre technical director. He was cited at Commencement for being "involved in teaching and mentoring students from morning until midnight." In his nomination letter, a fellow faculty member said "He goes out of his way to stimulate students' imaginations, provide them with a safe environment, and build confidence in themselves."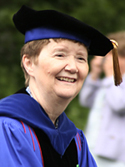 Celia Weller

Weller, who earned a bachelor's degree from Drury College and her Ph.D. from the University of Kansas, joined the Whitman faculty in 1969 as the sole faculty member in Spanish. (There are now a total of eight faculty members in Latin American Studies at Whitman.) At Commencement, she was cited for devoting her "superhuman energies to the welfare of her Spanish students," and for her "excellence in advising colleagues." Weller, an expert in Spanish American fiction and poetry, produced with colleague and fellow Spanish professor Clark Colahan in 1990 the most recent and complete English translation of Miguel de Cervantes' 16
th
century romantic adventure "The Trials of Persiles and Sigismunda."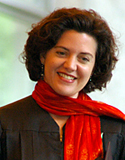 Kyra Nourse
A Whitman graduate, Nourse earned her Ph.D. from the University of Pennsylvania and joined the Whitman faculty in 2000. She was cited by Dean of Faculty Pat Keef for being an "impressive contributor to our offerings in classical history as well as First-Year Core." One of her faculty colleagues praised her "excellent teaching" in which she daily uses images to illustrate and enliven her topics and "uses the mystery and intrigue of ancients and archeologists" to teach her subject.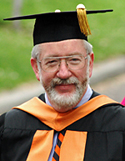 Rogers Miles

Miles joined the Whitman faculty in 1990, and has taught a wide array of classes in religion, including his specialty—the American religious tradition. He has been a strong supporter of the First-Year Core program, for which he developed the innovative and nationally recognized program of
"Parents' Core." This program allows parents to participate—via the Internet—in Whitman's signature freshman core program at the same time their children do. Miles received his bachelor's degree from Bowdoin College and his Ph.D. from Princeton University. He was cited at Commencement for stretching "far above and beyond the call of duty in his teaching" and for inspiring countless students.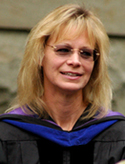 Kendra Golden

A member of the Whitman faculty since 1990, Golden received her bachelor's degree from Washington State University and her Ph.D. from Pennsylvania State University. Her teaching contributions at Whitman have included classes in her specialties of cell biology, immunology and microbiology, as well as her class in nutrition, one of the largest and most successful non-major science courses in the curriculum. Her service on the steering committees for the Center for Teaching and Learning were cited at Commencement as proof of her commitment to the development of pedagogy across the Whitman campus. One of her colleagues was quoted as describing Golden as "an exceptionally effective teacher" who shows "a sincere concern for the individual student, while maintaining a keen awareness of how well each student comprehends the material."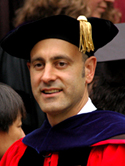 Paul Apostolidis

Apostolidis received his bachelor's degree from Princeton University and his Ph.D. from Cornell University and joined the Whitman faculty in 1997. He is a highly regarded scholar whose most recent work focused on the experiences of Latin Americans in Washington State. All of his work has involved extensive participation by students. One of his students was quoted at Commencement as saying: "Professor Apostolidis's efforts at creating a community-based learning environment at Whitman are unparalleled. His courses over the past several years have integrated teaching and scholarship in a manner that allows his students to enhance their learning through meaningful practice." Apostolidis's class in Latinos in Washington was cited for compiling "groundbreaking research that academics and lawmakers throughout the state found to be vital."