WALLA WALLA, Wash. – Three Whitman College students are among 66 collegians from around the country selected by Humanity in Action (HIA) for its 2006 diversity fellowship programs in New York City and Berlin.
"This is the first time Whitman has fielded candidates for this fellowship program, so we are extremely pleased with our successes," said Julia Davis, director of the Whitman grants and fellowships office.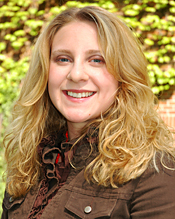 Alina Shabashevich
One of the Whitman students, Alina Shabashevich, a senior from Portland, Ore., is one of 10 U.S. fellows chosen to study in Berlin, as part of HIA's European Core Program, from May 30 through July 5. Other U.S. students will study at the same time in Amsterdam, Copenhagen, Paris and Warsaw. Students will examine current human rights and minority issues in their host countries, development of human rights institutions and doctrines in the aftermath of World War II and the Holocaust, and examples of resistance to the Holocaust.
Shabashevich, who is majoring in English with a minor in rhetoric and film studies at Whitman, will complete three days of seminars at the Holocaust Memorial Museum in Washington, D.C., before heading to Berlin.
The other two Whitman students, Bethany Coleman, a senior politics major from Lewiston, Idaho, and Stephen Reed, a junior psychology major from Kennewick, Wash., are among 20 students chosen as fellows for HIA's American Core Program. Those students gather in New York from July 1 through Aug. 5 to study the legal, social, cultural, religious and political conditions that promote, sustain, regulate, protect and threaten diversity in the U.S. They will be joined by 20 students from Denmark, France, Germany, The Netherlands and Poland.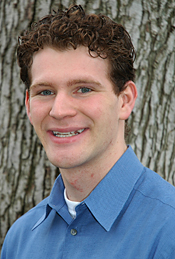 Stephen Reed
Of the 20 U.S. students chosen for the American Core Program, Coleman is one of six also chosen for follow-up internships in Berlin. She will work with a nonprofit group concerned with human rights issues, including interaction between the Turkish and German populations, in the counties of Bremen and Berlin. Before enrolling at Whitman, Coleman lived for one year in Berlin, where she worked at an amateur boxing club for women.
Davis, who assists Whitman students with grant and fellowship applications, wasn't surprised to see three Whitman students chosen for the HIA program.
"Humanity In Action's emphasis on human rights is a very good fit for Whitman students," Davis said. "I was impressed by how of all of our applicants drew from their course work as well as from their personal experiences. I believe what made Alina, Stephan and Bethany successful was their strong commitment to social justice, which emerged from the essays and personal statements in their applications."
Davis credited Melissa Wilcox, assistant professor of religion, with bringing the HIA program to her attention. Both Wilcox and professor of foreign languages & literatures (German) Robert Tobin "actively encouraged their students to apply," Davis added.
The U.S. and European core programs are divided into two phases. First, recognized leaders of human rights organizations, politicians, diplomats, philanthropists, journalists, scholars and artists meet with the students for intensive seminars, site visits and focus group activities. Students are challenged to devise creative solutions to legal, cultural and social dilemmas facing vulnerable minorities in the host country. The goal is to relate historical examples of resistance and contemporary issues involving minorities in the U.S. and Europe. Each program culminates in a period of research and the writing of reports.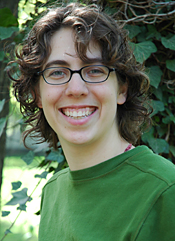 Bethany Coleman
The HIA fellows program was designed to promote and facilitate an ongoing trans-Atlantic dialogue about the challenges that democratic societies encounter as they experience new degrees and forms of diversity. The goal is to reinforce commitment to democratic values and human rights; to encourage American and European students to become leaders in those fields; and to foster a growing international community bound together by those principles.
During the second phase, HIA fellows develop plans for engaging human rights or minority issues in their home institutions or communities. After the core programs, HIA encourages continued involvement in minority and human rights issues by making future internships available at prestigious national and international organizations.

The HIA American Planning Board selected its 2006 U.S. fellows on the basis of academic merit, leadership potential, and demonstrated interest in minority issues and human rights. A total of 434 students from 147 colleges and universities applied for the 66 fellowship positions.
The HIA American Program is supported by grants from the Ford Foundation, The Richard and Rhoda Goldman Fund, the Third Millennium Foundation, and the European Recovery Program.
The HIA Board of Directors held its first meeting in December 1997 and began development of its educational programs in association with Johns Hopkins University and the U.S. Holocaust Memorial Museum. The HIA board is based in New York City and has program boards in Denmark, Germany and The Netherlands.
CONTACT: Dave Holden, Whitman News Service
509 527-5902; holden@whitman.edu