Be There! Eighth Annual Whitman Undergraduate Conference April 4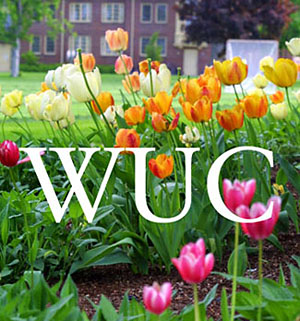 WALLA WALLA, Wash.--
More than 150 Whitman students—approximately 10 percent of the student body—will present research and creative projects on topics that range from veganism to capitalism when the college sponsors the eighth annual Whitman Undergraduate Conference on Tuesday, April 4.

Students from all disciplines will take advantage of this rare opportunity to share original work gleaned from regular courses, senior theses, independent studies, collaborative learning projects, summer internships and study abroad experiences, said Tom Callister, associate dean of students. "This conference celebrates the scholarship and creativity of the Whitman student body through a day devoted entirely to their accomplishments."

Although many students travel to conferences to present papers and posters each year, said Callister, the WUC gives the entire student body the opportunity to present research. "We know that many of our students will go on to graduate school after Whitman, and the experience of presenting research in this way puts them one more step ahead of their counterparts."

Presentations will be made in sessions at multiple locations around campus and cover many topics, including: How Can We Make a Difference?: Veganism as an Environmental Movement; Cosmic Sunglasses: Interstellar Grains and Their Effect on Astronomical Observations; Musical Preference and Culture Consumption in the College Subculture; and Politics of Health.