WALLA WALLA, Wash.— The president of the American Civil Liberties Union will discuss the present state of civil liberties in the United States when she presents the 2006 William O. Douglas Lecture on the Whitman campus Thursday, Oct. 19.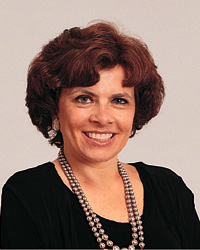 Nadine Strossen
Nadine Strossen, professor of law at New York Law School, has written, lectured and practiced extensively in the areas of constitutional law, civil liberties and international human rights. She has served as president of the ACLU since 1991 and is the first woman to head the nation's largest and oldest civil liberties organization. She will present "Abuse of Power: The Assault on Civil Liberties since 9/11" at 7:30 p.m. in Maxey Auditorium, near the intersection of Otis and Boyer. Her presentation is free and open to the public.
This lectureship is named after William O. Douglas, native son of Yakima, Wash., as well as a 1920 honors graduate of Whitman College. He served on the U.S. Supreme Court from 1939 to 1975. During those years he was, often with assistance of Justice Hugo Black, responsible for numerous Supreme Court decisions which: extended the protection of the Due Process Clause of the Constitution; limited the power of large corporations; protected dissidents from government harassment; extended and protected civil rights of blacks, women and other minorities; protected public land and resources; and adamantly defended free speech.
-end-
CONTACT: Lenel Parish, Whitman College News Service, (509) 527-5156
Email: parishlj@whitman.edu