WALLA WALLA, Wash. – Picnics, movie nights, ice cream and cake, even a concert with a live band. Like any good summer camp director, Jim Hanson organizes an array of fun and games.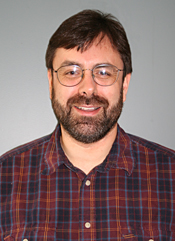 Jim Hanson
But as director of a summer debate camp, which takes place annually at Whitman College and caters to high school students and their coaches, Hanson takes a minimalist approach to extracurricular activities.
"For the most part, these kids are very serious about debate and they tend to socialize by talking and debating," Hanson says. "So, they'll spend 10 hours a day doing debate, Monday through Friday, and maybe seven hours on Saturday and five hours on Sunday."
Dozens of students from around the country will descend on Whitman this Sunday, July 24, when Hanson, an associate professor of forensics, opens his latest camp. Now in its ninth summer, the Whitman National Debate Institute gives campers the option of staying  two or three weeks.
Nearly 90 students and six coaches, some from as far away as Florida and New Jersey, are registered to study one of two debate formats – Policy or Lincoln-Douglas. Most participants are coming from the states of Washington, Oregon, Idaho and California. Other states sending debate campers are Arizona, Wyoming, Texas, Kansas, Wisconsin, Minnesota and Georgia.
Hanson, who coaches Whitman's nationally-ranked debate team, says it isn't surprising to see high school students travel across country for a summer debate camp. "Whitman has a national reputation in debate, so they know we are here," he says. "Plus, almost all of these kids love debating, and their parents are very supportive of their involvement in an activity where they are reading, discussing, arguing and talking about important issues."  
Another factor, Hanson says, is that serious high school debaters view summer camp as necessary for a strong start in the fall competitions. "Going to a good summer camp is often considered critical to being competitive, especially for the senior-level policy debaters," he says.
To provide small group instruction and around-the-clock supervision (campers stay in a campus residence hall), Hanson directs a staff the size of a small army. More than a dozen Whitman debaters, past and present, will be assisting. The staff also includes a handful of debaters from other colleges, and a few college or high school coaches.
"Students mainly work in a lab setting, with one staff member assigned to a group of four to eight students," Hanson says. "They prepare arguments and then do practice drills, learning to integrate argument theory into presentations and, eventually, into full debates. There are some lectures, but we keep those to a minimum. We'd rather that campers be directly involved most of the time in preparing and presenting."
Students who choose to stay for the third week of camp receive greater in-depth instruction, engage in practice debates with staff, and prepare for a final "round-robin" championship tournament.  Three dozen students and two coaches are registered for this summer's third week.
"The kids who come to our camp rave about it," Hanson says. "I'm very proud of the quality of instruction and in particular the amount of personal attention the camp provides for each student."
At some larger summer camps around the country, it isn't unusual to see as many as 70 to 200 students spend hours in a large lecture hall, or for as many as 16 to 24 students to be bunched into lab settings, Hanson says. "The larger groups can be very intimidating, and it can really deter kids from getting the kind of coaching and help they need to improve."
Of  Whitman debate team members helping with this summer's camp, a handful are "graduates" of past camps. This group includes senior Jeff Buntin (Montrose, Colo.), sophomore Andrew Stokes (Boise, Idado) , and incoming first-year students Candi Kissinger (Neenah, Wisc.) and Sam Allen (Meridian, Idaho). Chandra Carlisle, a May, 2005, Whitman graduate from Ridgefield, Wash., also attended Whitman's summer camp as a high school student.
CONTACT: Dave Holden, Whitman News Service
(509) 527-5902; holden@whitman.edu