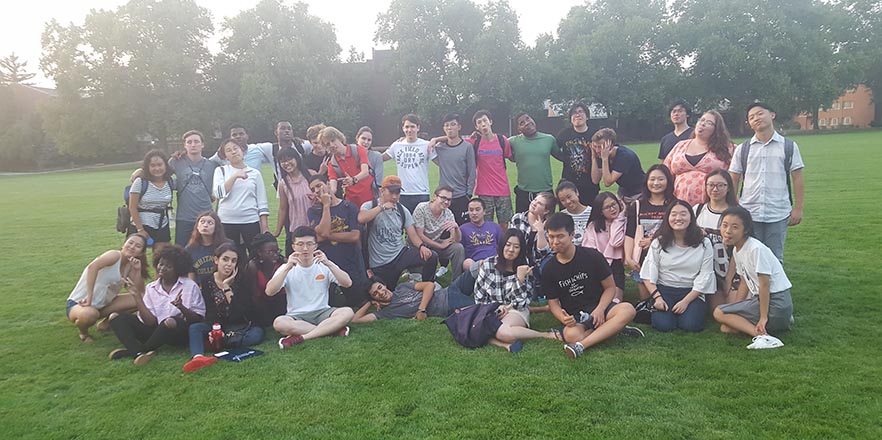 Welcome to Whitman College!
For Fall Semester 2023, International Student Orientation will begin August 18, 2023. We ask international students to arrive on Aug. 17, 2023.
International Student Orientation provides new F-1 and J-1 students an opportunity to learn more about Whitman, Walla Walla and the United States, and focuses on topics that are relevant to international students. Participation in International Student Orientation is legally required for all F-1 and J-1 visa students.
Download the International Student Welcome Guide PDF
What To Bring
Whitman's Residence Life Office provides information about what to pack.
It is wise to pack lightly. We can assist you with shopping locally.
The Walla Walla Valley enjoys beautiful landscapes and all four seasons, including cold weather during fall and winter. We encourage you to prepare appropriately for hot and cold weather when considering what you will bring with you to Whitman. However, we have plentiful shopping opportunities in Walla Walla and many international students find these stores surprisingly affordable.
Arriving to Walla Walla
We ask international students to arrive on August 17, 2023. You have two options to arrive:
Pasco/Tri-Cities airport, code PSC. We will provide a shuttle on August 19 only. This is one hour from the college.
Walla Walla airport, code AWL. A shuttle will be provided. 10 minutes from the college.
Should you arrive in Pasco on a day other than August 17, to get to Walla Walla check the Eastbound service provided by Grapeline bus. Uber/Taxi will cost over $100.
Important: The Seattle airport is a more than 4-hour drive away. Whitman College will not provide shuttle services to Seattle.
We encourage family members to arrange transportation for themselves in advance. Family members are also responsible for arranging their own housing.
A note for international families: We keep our students very busy during orientation. Your visit will be much more enjoyable during academic breaks or holidays.
If you have questions about traveling to Walla Walla or your orientation experience, contact Greg Lecki at leckige@whitman.edu or 509-527-5005.