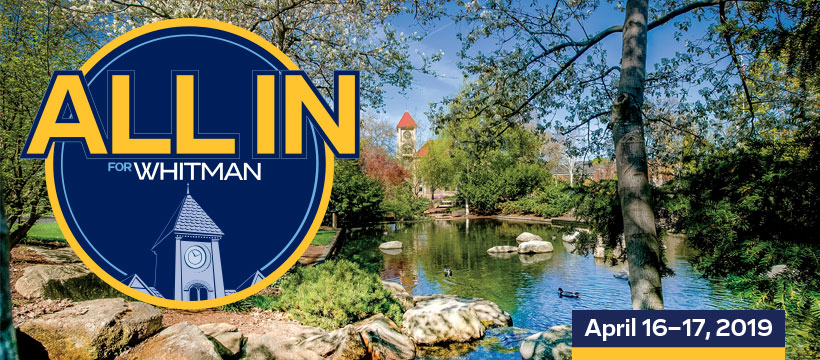 Go All in for Whitman during our annual online campaign April 16-17.
In addition to making a gift, here are other ways you can participate in All in for Whitman:
Believe in the well-rounded liberal arts education that allows Whitties to flourish in a collaborative environment? Then go All in for Whitman!
Download the images below for use on social media.