An update on The Fountain
The Fountain will return after Martin Luther King Jr. Day under the auspices of a new editor: Digital and Social Media Specialist Bryce Heuett is taking over from Media Relations Strategist Gillian Frew. The weekly Monday schedule and process of submitting will remain the same: email thefountain@whitman.edu or fill out the News Tips form at the bottom of the page. Please allow at least three business days before anticipated publication.
Blood donations needed
The Red Cross is facing a shortage of blood donations right now due to winter weather, seasonal illnesses and a busy holiday schedule. The next blood drive is scheduled for tomorrow from noon to 6 p.m. at the Walla Walla Presbyterian Church. Find more opportunities to give blood locally.
Welcome, welcome to the Whitman family!
Landscape Specialist Shawn Stalberger and his wife, Whitney Lucas, had twin baby boys on December 18.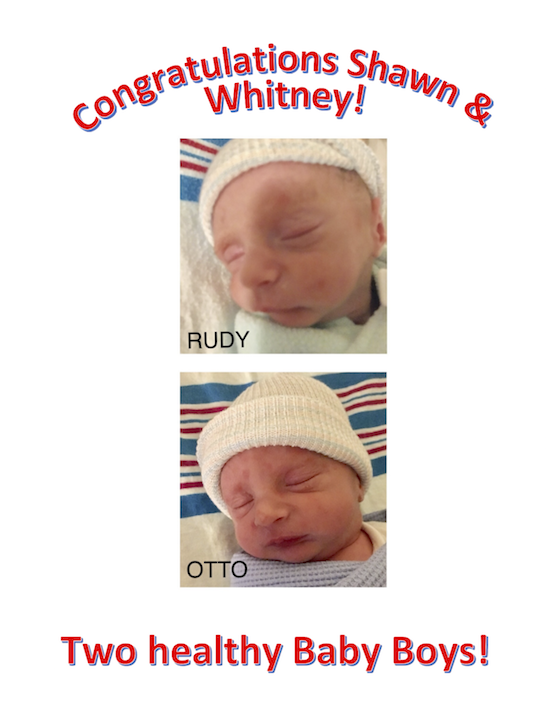 Staff additions and transitions
Welcoming the latest additions to the Whitman College staff:
Emily Pearson
Instructional & Research Services Librarian
Jacqueline Mings
Human Resources Assistant
Athletic Events - Home Games
Tuesday, Jan. 9 at 6 p.m.
Tuesday, Jan. 9 at 8 p.m.
Friday, Jan. 12 at 6 p.m.
Friday, Jan. 12 at 8 p.m.
Parting Shot
by Bryce Heuett, digital and social media specialist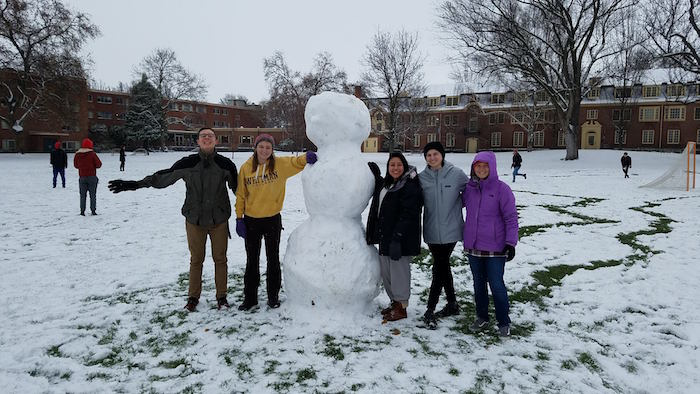 The Fountain is published by the Office of Communications.
Send news relevant to staff and faculty members to thefountain@whitman.edu for inclusion in The Fountain. Photos are accepted and submissions are due by Tuesday at 5 p.m. for the following week's issue.
For news relevant to external audiences, use our online News Tips form.

Compiled by: Bryce Heuett