LGBTQIA+ SafeZone Training
If you are interested in learning more about LGBTQIA+ identities and systems, as well as how to support LGBTQIA+ individuals and the community, consider attending a training on Friday, Feb. 16 from 3-5 p.m. at Memorial Hall, 324. Attendees will learn about gender/sexuality and get SafeZone trained. A pizza dinner will be provided.
Signing up is required to attend. Sign-up here.
Baby News
Digital and Social Media Specialist Bryce Heuett and his wife, Erin, welcomed their baby boy, Oliver, on February 2. He weighed 7 lbs. 6 oz. and was 20 inches long.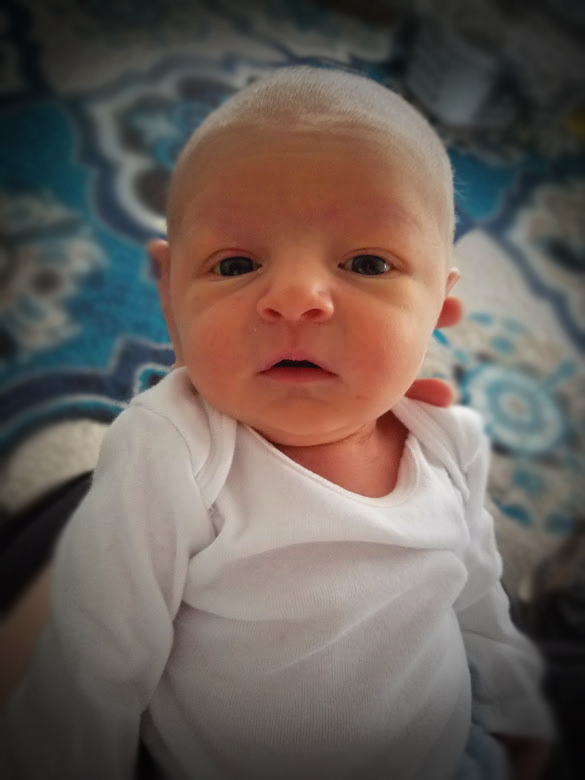 Faculty and staff news briefs
Hallie Barker '18 and Associate Professor of Astronomy Nathaniel Paust '98 recently published a paper, "Isochrone Fitting of Hubble Photometry in UV-VIS-IR Bands" in the March issue of The Publications of the Astronomical Society of the Pacific. The paper started out as an assignment in Stellar Astronomy (Astro 310), led to an in-depth examination of currently available stellar evolution models, and revealed a flaw in all current codes. The problem is significant to astronomers trying to determine what stars are present in galaxies early in the universe's life.
Campus Events
Tom Ackerman, a climate scientist and professor at the University of Washington, is a person of faith who explores the relationship between Christianity and the science of climate and climate change. He asks questions such as: Is faith in a Creator God incompatible with our understanding of human impacts on climate? Does faith influence our response to climate change science and actions?
Monday, Feb. 12 at 7 p.m. in Olin Auditorium
Join O'Donnell Visiting Educator Luke Bowman for a public lecture about risk communication in Latin America. After finishing his degree at Hanover College, Bowman participated in the Peace Corps and was later awarded a Fulbright to study at the University of El Salvador.
Tuesday, Feb. 13 at 7 p.m. in Olin Auditorium
Six accomplished women tell their workplace stories and explain how they understand leadership at this panel discussion. This year's featured leaders are:
Feather Sams-Huesties '00: District 12 operations coordinator at the Oregon Department of Transportation, Office of Civil Rights, and an enrolled tribal member of the Umatilla Indian Reservation.
Chau Dang '06: Product manager at Nvidia copmuter technology in the San Francisco Bay area and a former national board member of the American Cancer Society.
Mia Satya: Lead employment specialist at the LGBT Center in San Francisco.
Janet Lopez: Senior program officer at Rose Community Foundation, working to eliminate the achievement gap and create equitable opportunities for all children.
Mo!: Young leaders organizer and activism advocate at Got Green in Seattle.
Sudha Nandagopal: Equity and Environment Initiative program manager at Seattle Office of Sustainability and Environment.
Thursday, Feb. 15 at 7 p.m. in Olin Auditorium
A 1966 classic from Senegalese filmmaker Ousmane Sembène, Black Girl chronicles the alienation of a young African woman in France in the 1960's.
Sunday, Feb. 18 at 7:30 p.m. in Hunter Conservatory, Kimball Theatre
Athletic Events - Home Games
Friday, Feb. 16 at 6 p.m.
Friday, Feb. 16 at 8 p.m.
Saturday, Feb. 17 at 12 p.m.
Saturday, Feb. 17 at 3 p.m.
Saturday, Feb. 17 at 4 p.m.
Saturday, Feb. 17 at 6 p.m.
Sunday, Feb. 18 at 12 p.m.
Parting Shot
by Loa Jones '20
The Fountain is published by the Office of Communications.
Send news relevant to staff and faculty members to thefountain@whitman.edu for inclusion in The Fountain. Photos are accepted and submissions are due by Tuesday at 5 p.m. for the following week's issue.
For news relevant to external audiences, use our online News Tips form.

Compiled by: Bryce Heuett