Student athletes to host disaster relief concert
Whitman College athletes are organizing a fundraising concert to benefit victims of Hurricanes Irma and Maria as well as the earthquakes in Mexico. The event will take place Monday, Oct. 16 from 6 p.m. to 9 p.m. in Reid Campus Center's Young Ballroom. Admission is free with entertainment, food and drinks provided. Donations will be accepted on behalf of the Salvation Army Emergency Disaster Services. For more information, visit the event's Facebook page.
Faculty & staff news briefs
A special session titled "The United States and Right-Wing Dictatorships, a Retrospective" was held in recognition of Robert Allen Skotheim Chair of History David F. Schmitz's two books, Thank God They're on Our Side: The United States and Right-Wing Dictatorships, 1922-1965 (University of North Carolina Press, 1999) and The United States and Right-Wing Dictatorships, 1965-1989 (Cambridge University Press, 2006), at the 50th anniversary meeting of the Society for Historians of American Foreign Relations in June 2017.
Two Whitman staff members who serve as board members for The Health Center were present for a ribbon-cutting ceremony at its new Walla Walla High School location last week. Director of the Student Engagement Center Noah Leavitt and Senior Director of Communications Gina Ohnstad (pictured, second and third from right, along with school board member and Administrative Assistant in the Office of Provost and Dean of Faculty Ruth Ladderud, second from left) helped usher in the expansion, made possible in part through funding from last year's Mr. Whitman pageant. In partnership with Walla Walla Public Schools, these clinics provide both primary care and mental health services to students as well as care coordinators to connect with other services in town. The Health Center began operating at Lincoln High School in 2009, Blue Ridge Elementary in 2012 and Pioneer Middle School in 2016.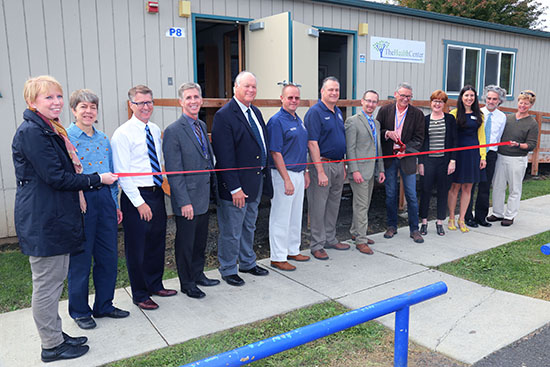 Photo courtesy of Walla Walla Public Schools.
Campus Events
Whitman welcomes acoustic sound artist and master percussionist Tatsuya Nakatani. Nakatani performs and tours all over the world and has taught master classes and workshops at universities. Born in Osaka, Japan, he has had his music released on more than 60 recordings in the United States and Europe.
Tuesday, Oct. 3 at 7:30 p.m. in the Dance Studio
Athletic Events - Home Games
Friday, Oct. 6 at 7 p.m.
Saturday, Oct. 7 at noon
Saturday, Oct. 7 at 5 p.m.
Parting Shot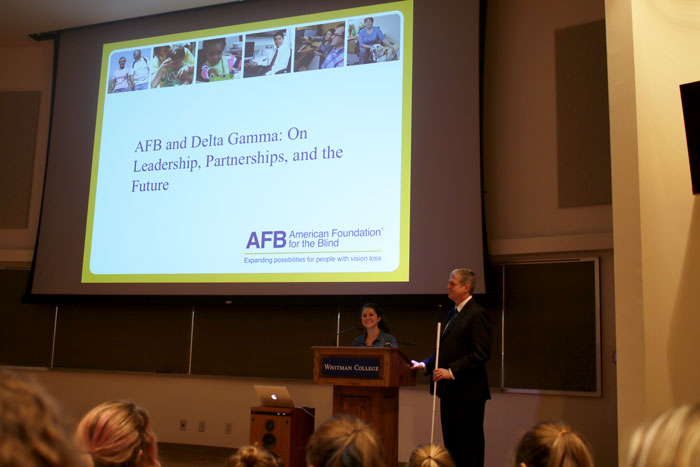 The Fountain is published by the Office of Communications.
Send news relevant to staff and faculty members to thefountain@whitman.edu for inclusion in The Fountain. Photos are accepted and submissions are due by Tuesday at 5 p.m. for the following week's issue.
For news relevant to external audiences, use our online News Tips form.

Compiled by: Bryce Heuett