Faculty and Staff News Briefs
Developer, Application Support Rich Hinz (right) was invited to be a guest at Breaking Down Barriers, the International Disability Film Festival, which recently took place in Saint Petersburg, Russia. Now in its 14th year, the festival curates and screens films that highlight themes or characters with disabilities. Hinz spoke about his role as the protagonist of the film Jed's Day, which chronicles a day in the life of a man with cerebral palsy, and participated in a roundtable discussion on casting actors with disabilities.
Associate Professor of Islamic World/Middle East History Elyse Semerdjian was recently featured in an article in LA Weekly covering the topic of her new book project on gender and the Armenian Genocide. The Complicated History of Armenian Women's Genocide-Era Tattoos includes quotes from Semerdjian and tribal tattoo scholar Lars Krutak, both of whom offer context for a photograph of an unnamed, tattooed Armenian Genocide survivor on display in the Natural History Museum of Los Angeles' "Tattoo: An Exhibition." Taken by George Rinhart in Aleppo, Syria, in 1919, near the YWCA where many trafficked Armenian women were rescued, the photograph displays the facial and chest tribal tattoos applied to a young Armenian woman by the community she lived with prior to rescue. Along with firsthand testimonies and memoirs, Semerdjian's new book uses photographs of victims' bodies and their tattoos as primary texts for writing about women's experience(s) during the Armenian Genocide.
Campus Events
Whitman students, staff and faculty members will be selling homemade arts and crafts in time for the holiday season. Warm up with free hot cocoa and apple cider. Purchases are cash only.
Monday, Dec. 4 at 4 p.m. in Reid Campus Center, Young Ballroom
Whitman welcomes artist Kiki Smith to campus for a public lecture, made possible by a collaboration with the Walla Walla Foundry and funding from the Robert and Mabel Groseclose Endowed Lecture Fund.
Wednesday, Dec. 6 at 7 p.m. in Maxey Auditorium
Featuring: Robby Boyer, violin; Austin Kamin, cello; with Jan Roberts, piano. Also featuring Joshua Meling, Jack Fleming, Flora Klein, viola; Erin Cunningham and Liam Dubay, cello.
Wednesday, Dec. 6 at 7:30 p.m. in Chism Recital Hall
Directed by Monica Griffin Hunter. Free and open to the public.
Friday, Dec. 8 at 7:30 p.m. in Chism Recital Hall
Help wrap the gifts that Whitman students, staff, faculty and other community members have donated for families in need through Blue Mountain Heart to Heart. There will be coffee, donuts and festive music.
Saturday, Dec. 9 at 9:30 a.m. in Reid Campus Center, Room G02
Athletic Events - Home Games
Friday, Dec. 8 at 8 p.m.
Parting Shot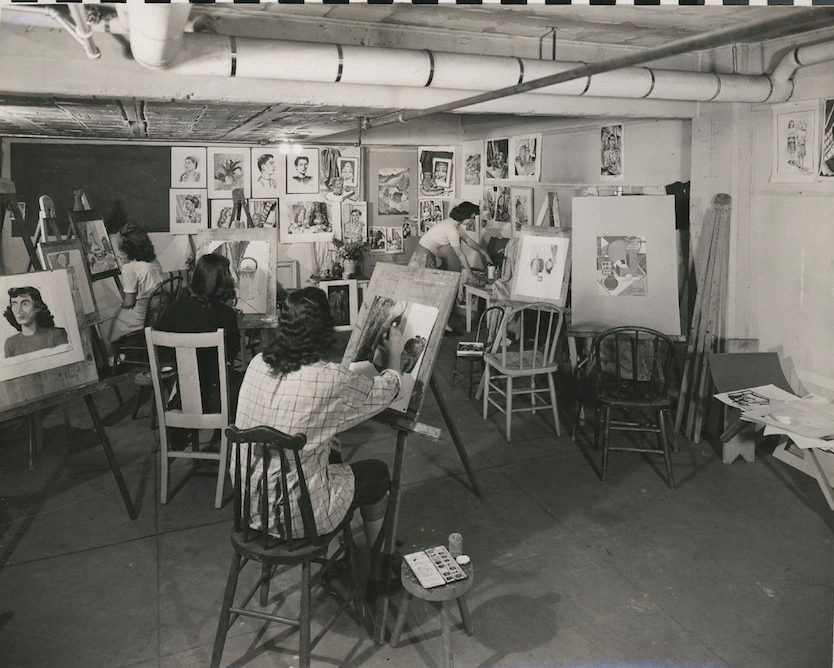 The Fountain is published by the Office of Communications.
Send news relevant to staff and faculty members to thefountain@whitman.edu for inclusion in The Fountain. Photos are accepted and submissions are due by Tuesday at 5 p.m. for the following week's issue.
For news relevant to external audiences, use our online News Tips form.

Compiled by: Bryce Heuett