Ema Lopez-Ortiz wins Pete and Hedda Reid Service to Walla Walla Award.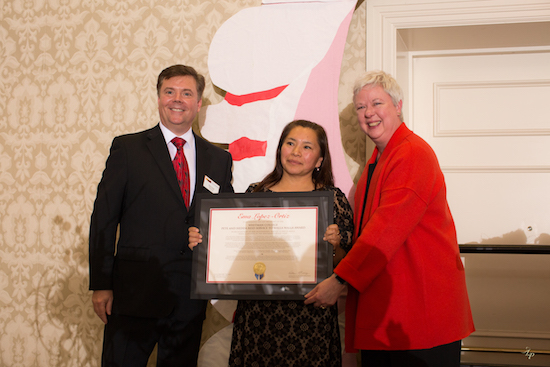 Photo courtesy of Laurie's Photography
Last week, Custodian Ema Lopez-Ortiz (pictured, center, with Walla Walla Valley Chamber of Commerce President Brian Duvall and Whitman President Kathleen Murray) received the Pete and Hedda Reid Service to Walla Walla Award at the Chamber's annual awards banquet. Lopez-Ortiz, a Whitman staff member for more than 10 years, was honored for her advocacy efforts, which include being a founding member of the Walla Walla Immigrant Rights Coalition, and her service on the Whitman Inclusion, Diversity and Equity committee. The award is named for Whitman legend Pete Reid (1923-2017), who worked at the college longer than anyone in its history as treasurer and chief financial officer, among other titles. His community outreach led the city of Walla Walla to declare a Pete Reid Day in 2015.
Campus Events
2017 Faculty and Staff Holiday Party

The Office of the President presents Whitman's annual winter soirée. Dress in your favorite attire. Donations of easy-to-prepare foods, toiletries, kitchen supplies, adult coloring books, colored pencils and other supplies, as well as monetary gifts, will be collected for this year's charity: the YWCA.
Friday, Dec. 15 at 7 p.m. in Reid Campus Center, Young Ballroom
Parting Shot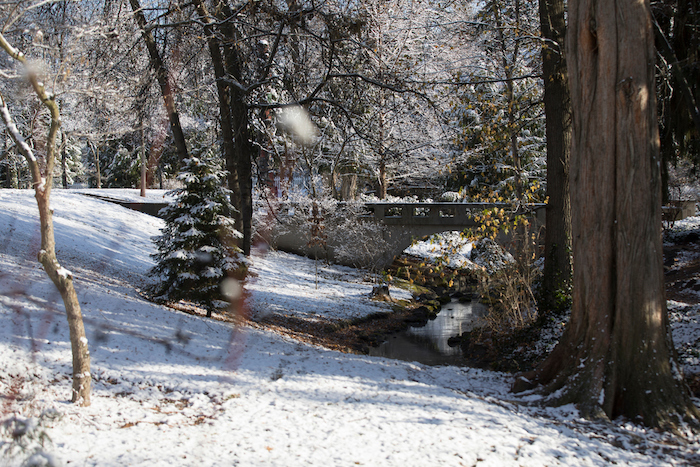 The Fountain is published by the Office of Communications.
Send news relevant to staff and faculty members to thefountain@whitman.edu for inclusion in The Fountain. Photos are accepted and submissions are due by Tuesday at 5 p.m. for the following week's issue.
For news relevant to external audiences, use our online News Tips form.

Compiled by: Bryce Heuett