Faculty and Staff News Briefs
Associate Director of Admission Bruce Jones, who works in Whitman's New England regional admission office, just had an op-ed published in the Cape Cod Times. The article, titled "Inside the spiral of higher ed loan debt," discusses the financial aid and admission issues facing current college students and colleges.
Elyse Semerdjian, director of global studies and associate professor of Islamic world/Middle East history, was featured on NPR's Weekend Edition on Sept. 6 discussing the history of Aleppo's Armenian community. Her collaboration with punk rock drummer Jason Hamacher began when they were introduced to each other in the Library of Congress in fall 2014. She has since written liner notes detailing the history of Aleppo's Armenian community—the subject of her ongoing research—for one of Hamacher's recordings entitled "Forty Martyrs" (pictured right). Performed by father Yeznig Zegchanian inside the 15th century Forty Martyrs Armenian church in Judayda, Aleppo, the chants were recorded before the current war reached the city. The current devastation has prompted inhabitants to flee for their lives and depopulated the country. Semerdjian writes: "Jason has captured the sounds of Aleppo's Armenian community at an important moment in its history… The album will be remembered as an artifact of a way of life that will no longer exist when Syria's war, replete with ethnic cleansing, is over." The album is the second in a series of six soon-to-be-released recordings made in Aleppo before the war. More information and opportunities to purchase these albums can be found here. Proceeds from sales are being donated to help with the relief efforts in Syria.
2015-16 Campus Directory
The college will once again create a printed campus directory that includes offices/departments and a full alphabetical listing of staff and faculty member contact information.
The information used in the directory is pulled from Datatel. We ask that you check to verify the current information listed in Datatel is correct by carrying out the following steps:
Go to People Search.
Type in your last name. Sign in to view your complete listing. (Please note: you will also see a "View Earnings Statement" link. Only you can see your own earnings statement.)
Reply to Krista Garcia by the end of day today (Sept. 8) only if you have changes and/or corrections to make via garciakl@whitman.edu or x5172.
We understand that there may still be changes to your information, including job titles and/or office locations. If you know a change is coming, even if you don't have all the details yet, let us know. The campus directory will be available online for final proofing before it goes to press.
Physical Plant Annual Yard Sale
Don't forget to check out this year's Physical Plant Annual Yard Sale. The sale will take place on Friday, Sept. 11, between 8:30 a.m. and 4 p.m. at the physical plant offices at 804 Penrose Ave. One hundred percent of the sale's proceeds will be deposited into the Non-Traditional Student Scholarship fund.
Campus Events
Sept. 8 to Oct. 30, Harper Joy Theatre Box Office
Sept. 10 at 7 p.m. Cordiner Hall
Sept. 10 at 7:30 p.m. Hall of Music, Chism Recital Hall
Sept. 11 to 12
Sept. 11 to 13
Sept. 11 at 5:30 p.m. Olin Hall, Olin 130
Sept. 13
Sept. 13
Parting Shot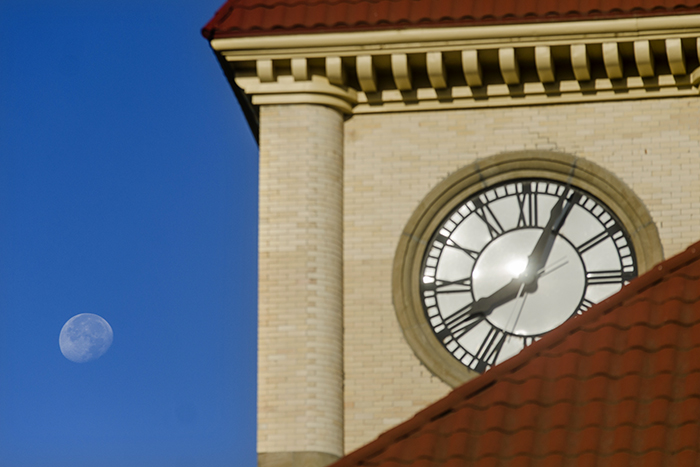 The Fountain is published by the Office of Communications.
Send news relevant to staff and faculty members to thefountain@whitman.edu for inclusion in The Fountain. Photos are accepted and submissions are due by Tuesday at 5 p.m. for the following week's issue.
For news relevant to external audiences, use our online News Tips form.

Compiled by: Bryce Heuett