Save the Date: Presidential Installation
Save the date for the Installation of Dr. Kathleen M. Murray, 14th president of Whitman College​.
​The Presidential Installation will take place on Friday, Sept. 18, 2015, at 4 p.m. in Cordiner Hall, with a reception to follow on the Cordiner side lawn. For more detailed information on all the Installation weekend events, visit whitman.edu/installation.
New hires
Please welcome our newest additions to the Whitman College staff and faculty.
Jeffery Barnett
Nurse
Sarah Bell
Administrative Assistant, Sports Studies, Recreation and Athletics
Bridget Danielson
Administrative Assistant, Admission
Cheney Doane
Accompanist, Department of Music
Melissa Fortin
Administrative Assistant, Admission
Christie Fuller
Administrative Assistant, Admission
Lindsay Kibler
Assistant Women's Lacrosse Coach
Kristina Smith
Public Relations Coordinator, Communications
Book in honor of former Whitman president
A new book in honor of former Whitman College president Tom Cronin was just published and presented to him at the recent meeting of the American Political Science Association.
The Quest for Leadership: Thomas E. Cronin and His Influence on Presidential Studies and Political Science (Cambria Press, Amherst, NY) is edited by Michael A. Genovese and was inspired by Cronin's outstanding scholarship on the subjects of presidency and leadership. The book asks some of the top scholars in the nation to apply their craft to sorting out the state of leadership in their respective areas of expertise, and includes an essay by David Schmitz, Robert Allen Skotheim chair of history.
More information is available here.
Campus Events
Sept. 18 and 19
Sept. 18 and 19
Sept. 18 at 4 p.m. Cordiner Hall
Sept. 19, Ankeny Field
Sept. 19 at 4:30 p.m. Maxey Auditorium, Maxey Hall
Sept. 20
Sept. 20 at 3 p.m. Catharine Chism Recital Hall, Hall of Music
Athletic Events - Home Games
Sept. 15 at 7 p.m.
Sept. 19 at noon
Sept. 20 at noon
Parting Shot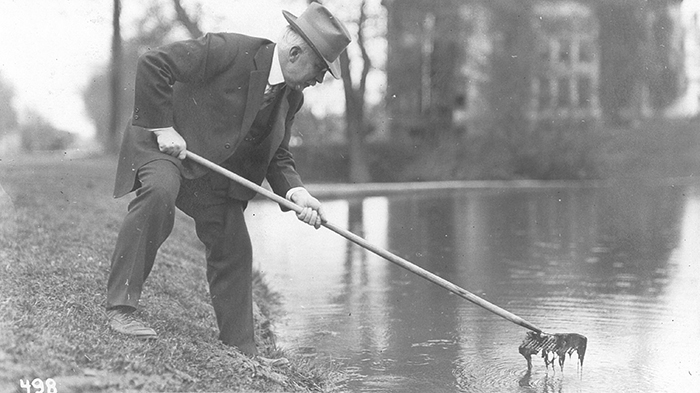 The Fountain is published by the Office of Communications.
Send news relevant to staff and faculty members to thefountain@whitman.edu for inclusion in The Fountain. Photos are accepted and submissions are due by Tuesday at 5 p.m. for the following week's issue.
For news relevant to external audiences, use our online News Tips form.

Compiled by: Bryce Heuett