14th annual Mr. Whitman fundraiser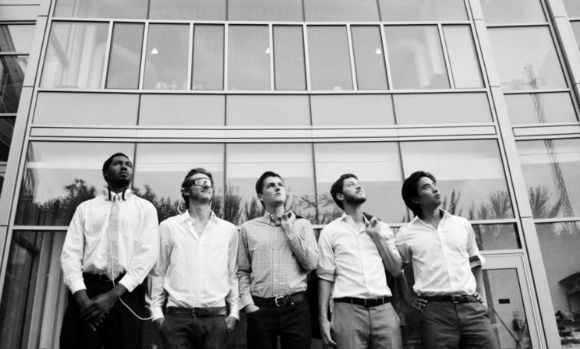 The 14th annual Mr. Whitman fundraising beauty pageant will take place on Friday, Oct. 30, at 7 p.m. in Cordiner Hall. This year's fundraiser will benefit the AVID—or Advancement via Individual Determination—Program based at Walla Walla Public Schools.
AVID aims to close the achievement gap by preparing all students for college readiness and success in a global society. Many AVID students are the first in their families to attend college, and many are from low-income or minority families. AVID is an avenue for these students to acquire skills in communication, critical thinking, note-taking, peer-tutoring, organization, time-management and more.
The pageant is hosted by Kappa Kappa Gamma at Whitman College and is a celebration of the eight contestants' fundraising work. Donate to your favorite contestant here.
Faculty and staff news briefs
Associate Dean of Students Noah Leavitt published an article in The Huffington Post. The article, titled "What an Insurance Executive Taught Me About Liberal Arts Colleges," documents an airplane conversation with a fellow passenger about the value of a liberal arts and sciences education across a wide range of professions.
Associate Professor of Biology Tim Parker received conference grants from the National Science Foundation and the Laura and John Arnold Foundation to organize an international workshop called "Improving Inference in Evolutionary Biology and Ecology" in November 2015 at the Center for Open Science in Charlottesville, Virginia. This workshop grew out of Parker's research and his ongoing interests in teaching biology students to evaluate critically the scope of scientific inferences. The goal of the workshop is to develop and promote the adoption of incentive structures, especially editorial policies for academic journals, that will reduce the rate of publication of false positives, promote replication of research, and facilitate synthesis of results across studies. The attendees will include scientists interested in improving scientific inference along with editors-in-chief of many prominent journals in evolutionary biology and ecology. By changing institutions in ways that should reduce publication bias and promote more rigorous evaluation of hypotheses, the organizers hope to improve empirical progress in these fields.
Office of Institutional Research blog
The Office of Institutional Research has started a new blog where it will report on statistics relating to Whitman and higher education in general. Posts may include survey results, data from the college database, news items, or other interesting facts and figures. If you have ideas for questions you would like to see answered, please contact Neal Christopherson.
Read the first post here.
Staff benefits info: Emergency Room or Urgent Care?
More than 10 percent of all emergency room visits could have been better addressed in either an urgent care facility or a doctor's office. If you're suddenly faced with symptoms of an illness or injury, how can you determine which facility is most appropriate?
Emergency Rooms are equipped to handle life-threatening injuries and illnesses and other serious medical conditions. You should go directly to the nearest emergency room if you experience any of the following:
Chest pain - Shortness of breath - Severe abdominal pain following an injury - Uncontrollable bleeding - Confusion or loss of consciousness, especially after a head injury - Poisoning or suspected poisoning - Inability to swallow - Serious burns, cuts or infections - Seizures - Paralysis - Broken bones
Patients at the emergency room are triaged according to the seriousness of their condition. For example, a patient with severe injuries from a car accident would likely be seen before a child with an ear infection, even if the child was brought in first. Emergency rooms typically have lengthy waits over an hour. When you go to an emergency room, visits will be paid at 80 percent after you have met your deductible.
Urgent Care centers are usually more cost-effective than emergency rooms for certain conditions and wait times are usually less. The average urgent care claim cost to the Whitman College Plan in 2014 was $141 and emergency room visits were $1,125. If you visit an in-network (Heritage Plus 1) urgent care center it will be paid at 100 percent after a $20 copay, and the deductible will be waived. Choosing the appropriate place of care can not only ensure prompt medical attention but will also help reduce any unnecessary expenses. Some examples of conditions that would require urgent care are as follows:
Ear infections - Sprains - Urinary tract infections - Vomiting - High fever
The above examples are not meant to be used as medical advice. Please call the 24-Hour NurseLine at 800-841-8343 about your specific issue to get advice on where to go for care or 911 if it is a medical emergency.
New hires
Please welcome our newest addition to the Whitman College staff and faculty.
Chloe Alley-Sarnack
Sports Studies, Recreation and Athletics Intern
Michael Gonzalez
Security Officer
Tyler Klein
General Maintenance Technician
Craig McKinnon
Security Officer
Campus Events
Oct. 7 to 10
Oct. 8
Oct. 8 at 7:30 p.m. Olin Hall, Olin 157
Oct. 9
Oct. 10 from 2 to 10 p.m. Olin Hall, Olin 130
Athletic Events - Home Games
Oct. 9 at 7 p.m.
Oct. 10 at 5 p.m.
Parting Shot
By Matt Banderas, visual editor/photographer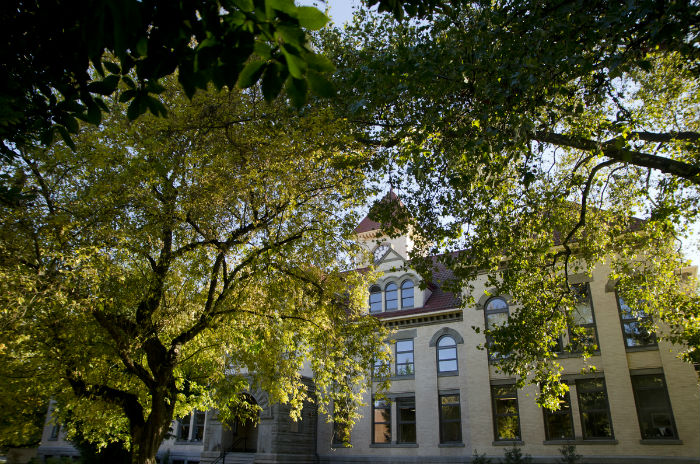 The Fountain is published by the Office of Communications.
Send news relevant to staff and faculty members to thefountain@whitman.edu for inclusion in The Fountain. Photos are accepted and submissions are due by Tuesday at 5 p.m. for the following week's issue.
For news relevant to external audiences, use our online News Tips form.

Compiled by: Bryce Heuett