2015 Faculty Technology Showcase
The 2015 Faculty Technology Showcase will take place on Monday, Nov. 2 from 4 to 6 p.m. in Reid Campus Center's Young Ballroom.
Many Whitman faculty members and instructional staff utilize and experiment with technology to enhance and augment their teaching, learning and scholarship. Presented by AITAG, the Center for Teaching and Learning, and WCTS, the showcase will include exhibits and demonstrations of compelling uses of technology by more than 20 faculty and staff members. The event will include wine, beer, non-alcoholic drinks and hors d'oeuvres.
Presenters include:
Tom Armstrong • Janet Davis • Daniel Forbes • Rebecca Frost • Krista Gulbransen • Kristen Handley • Machelle Hartman • Kynde Kiefel • Justin Lincoln • Lydia McDermott • Amy Molitor • Nicole Pietrantoni • Matt Reynolds • Dalia Rokhsana • Albert Schueller • Lynn Sharp • Grant Shimer • Deb Simon • Michael Simon • Lisa Uddin • Elizabeth Vandiver • Devon Wootten
Faculty news briefs
Assistant Professor of Sociology Alissa Cordner has published two articles in the past month. "Defining and Defending Risk: Conceptual Risks Formulas in Chemical Alternatives Assessment" was published in Journal of Environmental Studies and Sciences, and describes how environmental policy stakeholders rhetorically define and technically operationalize the risks of industrial chemicals. JESS is the official journal of the Association for Environmental Studies and Sciences. The second paper, "Strategic Science Translation and Environmental Controversies," appeared in Science, Technology & Human Values. The article develops a new concept to explain how stakeholders interpret and communicate scientific evidence to advance their goals and interests. STHV is the official journal of the Society for Social Studies of Science.
Assistant Professor of English Kisha Lewellyn Schlegel has published an essay, "Empire Builder," in The Kenyon Review Online, a publication of Kenyon College. Her essay, "Oil (an erasure of Genesis)," was recently published in Bard College's literary journal Conjunctions, and her essay "Liberace and the Ash Tree," has been nominated for a 2016 Pushcart Prize.
Residence Hall Trick-or-Treating
Whitman's residence halls are hosting trick-or-treating again this year for families with kids who want to stop by on Halloween, Oct. 31.
Prentiss Hall, Douglas Hall, Anderson Hall and the Interest House Community will be open from 5 to 6 p.m. Lyman House and Jewett Hall will be open from 6 to 7 p.m. Students in these halls and houses who want to participate will have signs on their doors so that families can know where to knock for candy.
Arts & Crafts Fair
Do you enjoy arts, crafts or baking? Have a talent that you want to share (and sell)?
The campus Arts & Crafts Fair takes place this year on Dec. 7. For more information, contact Assistant Director of Student Activities Katharine Curles.
Campus Directory
Later this week, a PDF draft of the 2015-16 campus directory will be available online for final review and edits. Watch for an email about this project in the next day or two. Future issues of The Fountain will contain price and ordering information for the print version of the campus directory.
Parting Shot
By Matt Banderas, visual editor/photographer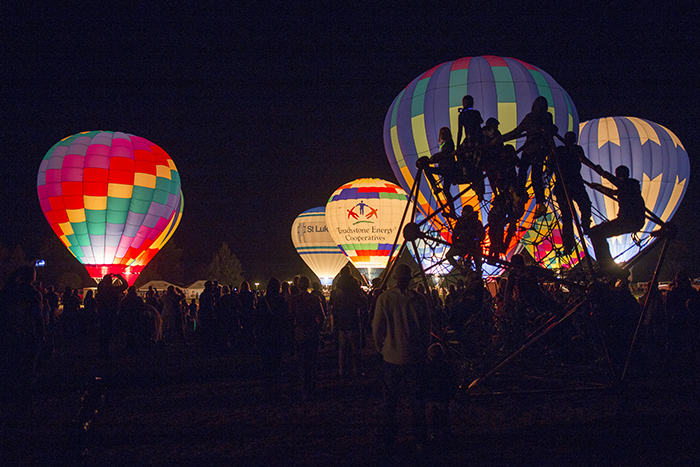 The Fountain is published by the Office of Communications.
Send news relevant to staff and faculty members to thefountain@whitman.edu for inclusion in The Fountain. Photos are accepted and submissions are due by Tuesday at 5 p.m. for the following week's issue.
For news relevant to external audiences, use our online News Tips form.

Compiled by: Bryce Heuett