Whitman Bookstore Open House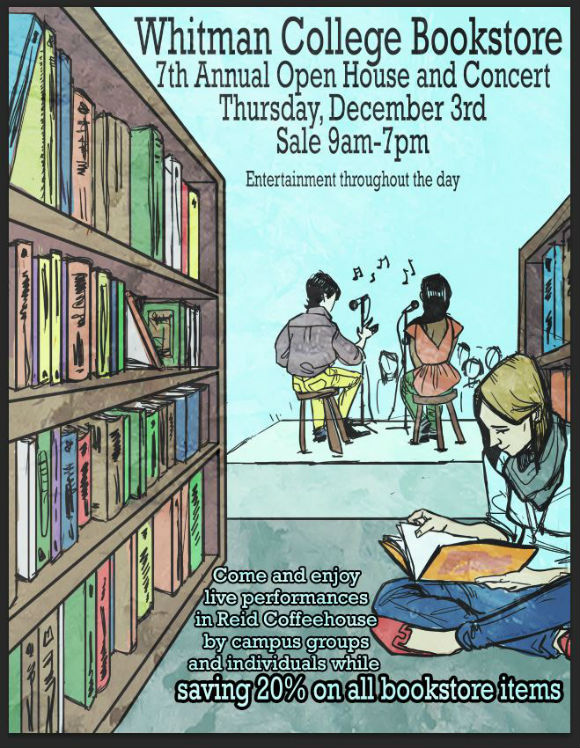 Annual Arts and Crafts Fair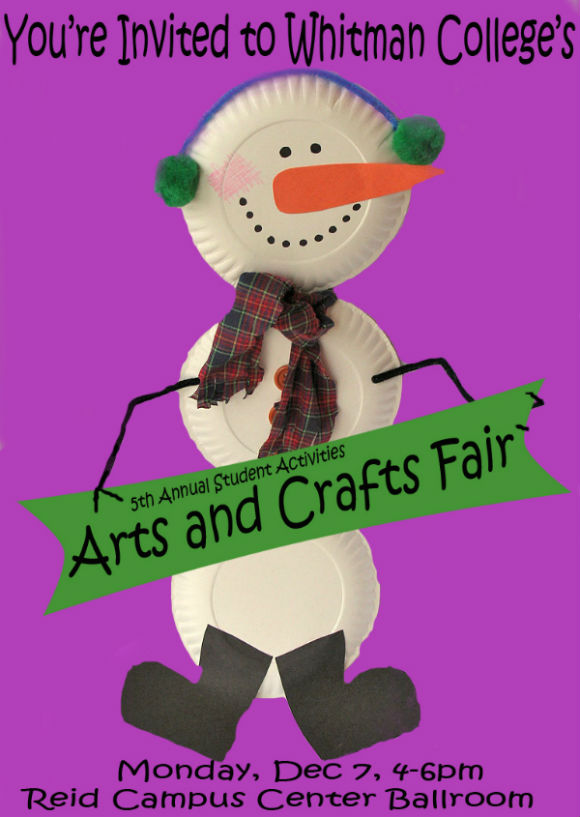 Campus Events
Dec. 1 at 7 p.m. Olin Hall, Olin 130
Dec. 1 at 7 p.m. Reid Campus Center, Reid G02
Dec. 1 at 7:30 p.m. Maxey Hall, Maxey Auditorium
Dec. 2 from 3 to 6 p.m, Dec. 3 from 11 a.m. Reid Campus Center, Young Ballroom
Dec. 2 at 7:30 p.m. Hall of Music, Chism Recital Hall
Dec. 3. Reid Campus Center, Bookstore
Dec. 3 at 6:30 p.m. Cordiner Hall
Dec. 3 at 7:30 p.m. Hall of Music, Chism Recital Hall
Dec. 3 at 7:30 p.m. Olin Hall, Olin 157
Dec. 4 at 4 p.m. Hunter Conservatory, Kimball Theatre
Dec. 5
Dec. 5 at 3 p.m. Hall of Music, Chism Recital Hall
Dec. 6 at 7 p.m. Cordiner Hall
Dec. 7 at 4 p.m. Reid Campus Center, Young Ballroom
Dec. 7 at 7:30 p.m. Hall of Music, Chism Recital Hall
Athletic Events - Home Games
Dec. 4 at 6 p.m.
Dec. 4 at 8 p.m.
Dec. 5 at 4 p.m.
Dec. 5 at 6 p.m.
Parting Shot
By Matt Banderas, visual editor/photographer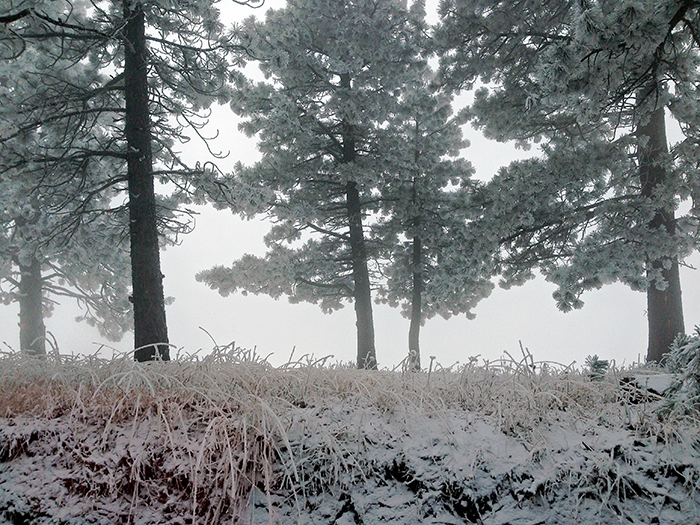 The Fountain is published by the Office of Communications.
Send news relevant to staff and faculty members to thefountain@whitman.edu for inclusion in The Fountain. Photos are accepted and submissions are due by Tuesday at 5 p.m. for the following week's issue.
For news relevant to external audiences, use our online News Tips form.

Compiled by: Bryce Heuett