A Decade of Giving Fundraiser
This year marks the 10th anniversary of the annual "Workout-for-Helpline" items-drive, which is held in the Baker Ferguson Fitness Center on Thanksgiving Day.
The Walla Walla Helpline organization assists indigent and working-poor individuals and families on an emergency basis, providing food, clothing, prescriptions, transportation, utilities, short-term shelter, homelessness prevention rental assistance, infant-care needs and referrals for crisis advocacy and counseling.
Although grateful for the food donations you have made in previous years, this year, Helpline is hoping to collect personal hygiene items.
To tie into the 10th annual theme, the goal this year is a 10-item list of giving! Please come together as a community to donate items within the following categories:
Laundry detergent
Socks for men
Socks for women
Body soap of any kind (bar or gel)
Toothbrush
Toothpaste
Shampoo
Deodorant
Feminine hygiene products
Continence products for men or women
In addition, we are looking for donations of gently used blankets, coats, hats, boots, etc. to help keep out the cold. Another way you can get involved is to donate toward bus passes. Helpline gives out a lot of of bus passes, so if you would like to donate, please contact Michele Hanford for more information.
Bins will be set up in the Baker Ferguson Fitness Center for each of the items listed above, with the goal of taking in 1,000 items (just 10 items donated from 100 people).
Faculty news briefs
Mina Schwabacher Professor of English/Creative Writing and Humanities Katrina Roberts has published the anthology Because You Asked: A Book of Answers on the Art and Craft of the Writing Life (Lost Horse Press, distributed by the University of Washington Press, 2015). The book, edited by Roberts, includes advice and anecdotes on the profession of writing from 85 writers who have visited Whitman College in the past several years as part of the Visiting Writers Reading Series.
Assistant Professor of Politics Jack Jackson was a Visiting Scholar at the Emory University School of Law during the first two weeks of November. He presented a paper titled "The Welfare State and Political Freedom: Reflections on the Affordable Care Act." He also recently published an article titled "Passing Class Notes" in the journal Rethinking Marxism (Vol. 27, No. 4, 2015).
Shu-chu Wei, John and Jean Henkels Endowed Chair and professor of Chinese emerita, has contributed a chapter titled "Critiquing Communist Dictatorship East and West: George Orwell's Animal Farm and Chen Jo-hsi's Mayor Yin" to George Orwell Now! (Peter Lang, 2015), a volume dedicated to Orwell's lasting influence on international journalism and literatures.
Whitman College Factbook
The Office of Institutional Research recently published the annual Whitman College Factbook. If you are in need of any numbers about the college, or are just curious to know what the factbook looks like, follow this link. The link to the full 2015-16 Factbook is in the left-side menu, or follow this link for a copy of document as a PDF.
Campus Events
Nov. 17 at 5 p.m. Olin Hall, Olin 340
Nov. 18 at 5:30 p.m. GESA Power House Theatre, 111 N. 6th Ave.
Nov. 18 at 7:30 p.m. Hall of Music, Chism Recital Hall
Nov. 19 at 7 p.m. Hunter Conservatory, Kimball Theatre
Nov. 19 at 7:30 p.m. Hall of Music, Chism Recital Hall
Athletic Events - Home Games
Nov. 21 at 3 p.m.
Nov. 21 at 5 p.m.
Parting Shot
By John Lee '16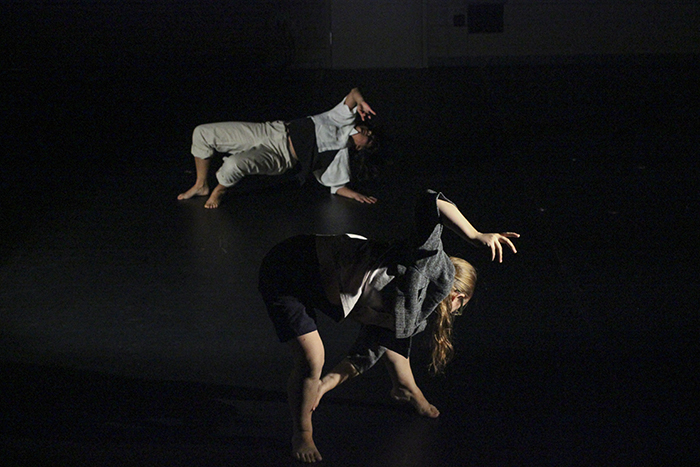 The Fountain is published by the Office of Communications.
Send news relevant to staff and faculty members to thefountain@whitman.edu for inclusion in The Fountain. Photos are accepted and submissions are due by Tuesday at 5 p.m. for the following week's issue.
For news relevant to external audiences, use our online News Tips form.

Compiled by: Bryce Heuett