Faculty News Brief
Campus News
New in the bookstore
The bookstore recently purchased some beautiful custom wood pieces with the Whitman College clock tower logo burned into the wood, including a box made from old Whitman College residence hall bunk beds. They are made by staff member Victoria Johnson, who owns The Rusty Dogwood.
12th Annual Whitman Off-Campus Studies Image Contest
If a picture is worth a thousand words, then the images OCS participants bring back from studying abroad speak volumes about their life-changing experiences. Our annual Image Contest challenges students to capture lessons learned overseas on film to encourage them to reflect on their experiences. A huge thank-you goes to our judges, Matt Banderas '04, Visual Editor in Communications and Whitman study abroad alumnus, and OCS Committee members Stacey Giusti, Registrar, and Nicholas "Nico" Parmley, Assistant Professor of Spanish.
The top images are displayed on the Off-Campus Studies website, various Whitman publications and a myriad of locations across campus. Along with an image, students submit a statement about the photo's significance and how it symbolizes what they learned during their off-campus studies.
The image by Maya Volk '15 (displayed above right) was this year's best in show winner. Her statement: "This photo was taken in the compound where our Program Center was located. My program was lucky to be there for a rare, large sacrification ceremony for the family and physical compound. The girl in this photo is a ritual dancer who performed with a group of young girls in the family temple. In the background there are young boys who later performed a masculine dance with spears."
Visit the 2014 OCS Image Contest Flickr album to see all the photos.
Campus Events
Art Exhibits
While the Sheehan Gallery is closed for spring break, why not check out some of the other art exhibits at Whitman?
In the Penrose Library 3rd floor display case, you'll find "Community and Culture: The Diverse Roots of Early Walla Walla," curated by Grant Rommel '15 and Emma Philipps '17.
Outside room 108 in Maxey Hall is "Whitman College in the 1950s," curated by Madeline Duppenthaller '16 and Brenna Two Bears '17.
In the Maxey West Foyer, "Hand & the Machine (Maxey Edition)," assembled by Maxey Museum student curators.
Learn more about these exhibits on the campus calendar.
You can also see the work of some of our talented staff members in the annual "Art Outside the Box" exhibit, showing in Reid's Stevens Gallery through April 10.
Athletic Events - Home Games
Baseball vs. Whitworth University
Wednesday March 25 at 3:00 and 6:00.
Parting Shot
By Matt Banderas, photographer/visual editor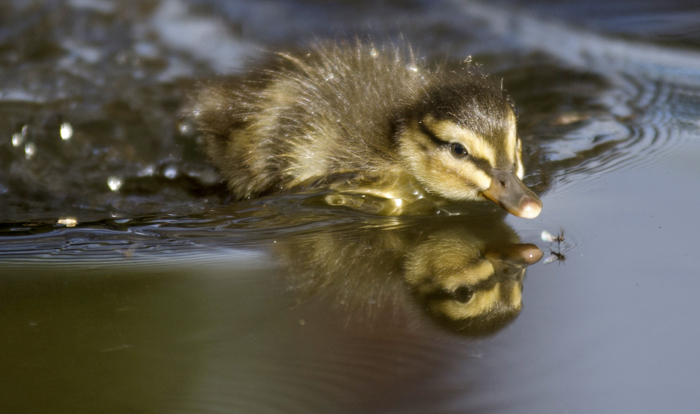 The Fountain is published by the Office of Communications.
Send news relevant to staff and faculty members to thefountain@whitman.edu for inclusion in The Fountain. Photos are accepted and submissions are due by Tuesday at 5 p.m. for the following week's issue.
For news relevant to external audiences, use our online News Tips form.

Compiled by: Bryce Heuett