Carol Christ, former president of Smith College, discusses the landscape of higher education
Carol Christ, president of Smith College in Northampton, Massachusetts, from 2002 to 2013, gave a presentation on campus this February titled "The Future of Higher Education: Questions for Whitman College." A liberal arts and sciences institution, Smith is one of the Seven Sisters colleges in western Massachusetts. As president, Christ was instrumental in leading strategic planning processes for the college.
According to Christ, higher education institutions are currently facing their biggest period of change since the 1960s, due in large part to the economic climate and the boom in information technology.
In her presentation, Christ discussed trends such as accreditation, federal regulations surrounding financial aid, globalization of post-secondary education and an increased scrutiny of career outcomes for graduates of liberal arts institutions. She used a tool called "scenario planning" to challenge her audience to consider how globalization, the unbundling of college education, changes in the financial landscape and cloud-based technology might affect the operations and ethos of colleges like Whitman.
Prior to becoming president at Smith, Christ was executive vice chancellor at University of California, Berkeley - the highest-ranking administrative position held by a woman at that institution. Christ received her Ph.D. from Yale University, and is currently director of Berkeley's Center for Studies in Higher Education and emerita professor of English at Smith College.
Faculty & Staff News Briefs
Associate Professor of Sociology Helen Kim will be taking on the position of research editor for the journal Contemporary Jewry. The single source for the social scientific consideration of world Jewry, its institutions, trends, character and concerns, Contemporary Jewry publishes work by leading scholars and important new researchers from North America, Europe, Australasia and Israel. Kim's role as research editor will focus on reviewing projects currently taking place at academic institutions, communal organizations and private foundations that cover research on contemporary Jewry in the U.S. and around the world.
Chris Leise, assistant professor of English, has published an essay titled "With Names, No Coincidence: Colson Whitehead's Postracial Puritan Allegory" in the most recent issue of African American Review. Whitehead's Apex Hides the Hurt complicates oversimplifications of John Winthrop's "city upon a hill" trope, made politically popular by Ronald Reagan and his conservative acolytes. Whitehead suggests that Calvinist notions of divine election persist in the present, despite gains by an elite coterie of black executives and intellectuals that might indicate broad-based racial meritocracy. Focusing intra-racial class tension, Apex shows that the Winthrop moniker continues to indicate that class struggle, not equal opportunity, is America's founding assumption.
Managing Editor of Whitman Magazine Edward Weinman received a silver award in the CASE District VIII Communications Awards for his article "Diamonds in the Sidewalk," a profile of trustee Barbara Sommer Feigin '59 published in the December 2013 issue of Whitman Magazine. Feigin emigrated to the U.S. from Nazi Germany as a child and has helped create endowed internship and scholarship programs for students who are recent immigrants. The CASE Awards recognize excellence in communications and marketing.
Paul Yancey, the Carl E. Peterson endowed chair of sciences, Meghan White '14 and Kelly Peterson '13 are three of the coauthors of a research paper titled "Trehalose Is a Chemical Attractant in the Establishment of Coral Symbiosis." The work for the paper - which attempts to solve the long-standing mystery in coral-reef biology of how larval corals find the algal symbionts that they need to survive and enable them to build reefs - was done in collaboration with the Smithsonian Institution and the University of Hawaii and published this January in PLOS ONE. The other authors are Virginia Carter, Nikolas Zuchowicz, Micaiah Phillips, Chelsea Penfield, Brittany Shamenek, Elizabeth A. Vallen and Frederick W. Kleinhans.
Whitman Alert System test on Tuesday
Notice: On Tuesday, Feb. 10, 2015, at approximately 4 p.m., Whitman College will conduct a test of its Whitman Alert System. For information about the Whitman Alert System or to update your personal emergency contact information, click the following link: http://emergency.whitman.edu/whitman-alert-system.php.
Campus News
This January, Washington State Supreme Court Justice Mary Yu presented a keynote speech in honor of Martin Luther King, Jr. Day, on the issue of "Race, Law and Justice in America."
Astronomy professor Nathaniel Paust, Emma Dahl '15 and David Ball '15 were just some of the campus community members presenting at this year's 225th American Astronomical Society meeting in Seattle this January.
An expanded Whitman Teaches the Movement program took to public school classrooms this year to help increase students' knowledge of civil rights history.
Whitman in the News
A local NBC affiliate covers this year's iteration of the Whitman Teaches the Movement program.
Whitman geology professor Kevin Pogue talks about the new Rocks AVA in Oregon, which he helped define and petition to create.
Campus Events
Feb. 9 at 4 p.m. Olin 157
Feb. 9 at 7 p.m. Hunter Conservatory, Kimball Theatre
Feb. 11 to 14 at 8 p.m. Feb. 14 and 15 at 2 p.m. Harper Joy Theatre, Freimann Studio Theatre
Feb. 11 at 9 p.m. Olin 130
Athletic Events - Home Games
Feb. 13 at noon
Feb. 13 at 5 p.m.
Feb. 13 at 6 p.m.
Feb. 13 at 8 p.m.
Feb. 14 at 4 p.m.
Feb. 14 at 6 p.m.
Feb. 15 at 9 a.m.
Parting Shot
By Matt Banderas, visual editor/photographer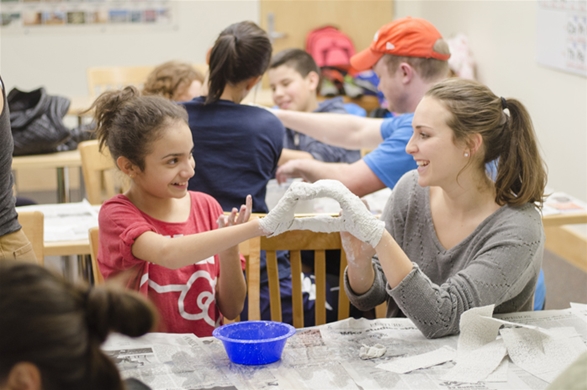 The Fountain is published by the Office of Communications.
Send news relevant to staff and faculty members to thefountain@whitman.edu for inclusion in The Fountain. Photos are accepted and submissions are due by Tuesday at 5 p.m. for the following week's issue.
For news relevant to external audiences, use our online News Tips form.

Compiled by: Bryce Heuett