Meet-and-greet with Kazi Joshua
Kazi Joshua, Whitman's new associate dean for intercultural affairs and chief diversity officer, is conducting small meet-and-greet sessions to find out what members of the Whitman community think are the most important issues of inclusion, diversity and equity for the college. If your schedule allows, please RSVP to Sonja Aikens (aikenssl@whitman.edu) for one of the sessions below. Each session is limited to 10 people to allow for a more intimate conversation. All the meetings will be held at the Glover Alston Center. Lunch will be provided for noon meetings and light refreshments will be provided for 4 p.m sessions.
Feb. 9 (noon to 1 p.m.)
Feb. 23 (4 to 5 p.m.)
March 3 (noon to 1 p.m.)
March 9 (4 to 5 p.m.)
March 30 (4 to 5 p.m.)
April 6 (noon to 1 p.m.)
April 13 (4 to 5 p.m.)
April 20 (4 to 5 p.m.)
Photos from the Staff and Faculty Holiday Party
You can now view and download photos taken at the 2014 Whitman College Staff and Faculty Holiday Party.
To access the photo gallery, follow this link.
Click on a photo to see a larger version of it, and click "download" on the right hand side to save a copy.
If prompted for a password, enter: holiday
Select the size you would like to download and the image will be saved to your computer.
Whitman in the News
Arizonan high school basketball star Cedric Jacobs-Jones commits to join Whitman College.
Watch KNDU tonight at 5 and 6 p.m. for a story on Whitman Teaches the Movement.
Campus Events
Feb. 2 at noon and at 4 p.m. Olin 157
Feb. 3 at 6.30 p.m. Reid Campus Center, Young Ballroom B
Feb. 3 at 7 p.m. Maxey Hall, Maxey Auditorium
Athletic Events - Home Games
Feb. 3 at 6 p.m.
Feb. 3 at 8 p.m.
Feb. 8 at noon and 3 p.m.
Parting Shot
By Matt Banderas, visual editor/photographer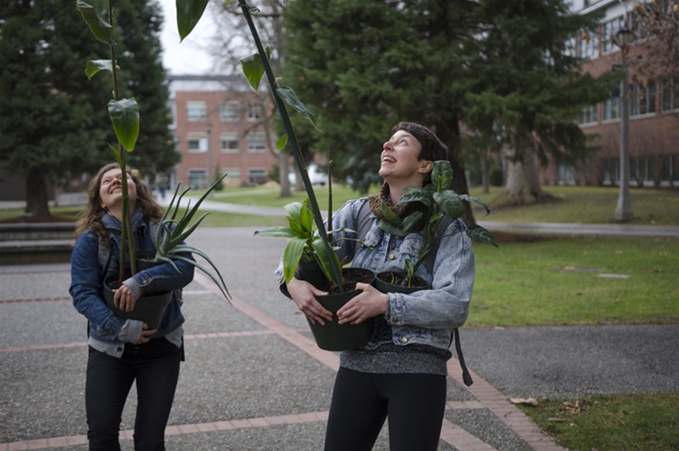 The Fountain is published by the Office of Communications.
Send news relevant to staff and faculty members to thefountain@whitman.edu for inclusion in The Fountain. Photos are accepted and submissions are due by Tuesday at 5 p.m. for the following week's issue.
For news relevant to external audiences, use our online News Tips form.

Compiled by: Bryce Heuett