WCTS warns against recent phishing scams
WCTS has issued a warning to Whitman staff and faculty to be on the lookout for phishing messages in their email inbox. These targeted scams may ask users to "verify the validity of your email account" in order to gain access to password-protected information. Information Security Officer Brian Griffith provides these pointers for identifying potential phishing emails:
WCTS will never ask you to verify your email account or give your password in an email, so if you receive a request for either it is likely a scam.
If you hover over the "verify now" link and inspect the sender's URL, you may see that it doesn't go to a whitman.edu address, but rather to somewhere like altervista.org.
In the case of the most recent phishing email, Whitman's logo and login page were replicated. When logging in, be sure to check the URL of the page and don't put in your credentials unless you're at "cas.whitman.edu."
Watch for bad grammar, spelling and punctuation or incorrect terminology, as they may indicate a phishing scam. For example, a recent phishing email referred to the Helpdesk as "Whitman.edu Help Desk" rather than "WCTS Helpdesk."
If you ever do mistakenly enter your Whitman username and password into an illegitimate website, change your password right away by visiting myWhitman and clicking on the "Account" tab.
When in doubt, check with WCTS by emailing phishy@whitman.edu to report suspicious messages.
Faculty & staff news briefs
Associate Professor of Art History and Visual Culture Studies Matt Reynolds was recently published in two scholarly works. His essay "Landscape in Motion: Nostalgia and Urban Redevelopment in Ed Ruscha's Then & Now: Hollywood Boulevard, 1973-2004" appeared in the November 2015 issue of the Journal of Urban History; another essay of his, titled "Ed Ruscha's Moving Pictures" was published in the edited collection Alternative Projections: Experimental Film in Los Angeles, 1945-1980. A recent review in Millennium Film Journal also highlighted his contribution.

For the second year in a row, Whitman Magazine has received a CASE award in the category of news writing. This year's winning article is "American Dreamers" by Acting Managing Editor Daniel Le Ray. It was published in the July 2015 issue and profiles Alejandro Fuentes Mena '13, an undocumented alumnus working with Teach For America's DREAMer Program in Colorado.
Campus Events
Students from the Washington State University School of Design and Construction join Whitman's Campus Climate Challenge to present finalized plans for the restoration of a one-mile stretch of Mill Creek.

Dec. 14 at 4 p.m. Olin Hall, Olin 130
Whitman's co-ed a cappella group closes out the semester with a holiday concert.

Dec. 14 at 7:30 p.m. Hunter Conservatory, Kimball Theatre
With music by top composers and stunning costumes and sets, this family-friendly holiday tale will enchant and inspire. Tickets available here.

Dec. 18 at 7:30 p.m. Cordiner Hall
Athletic Events - Home Games
Dec. 20 at 1 p.m.
Dec. 21 at 1 p.m.
Parting Shot
by Matt Banderas, visual editor/photographer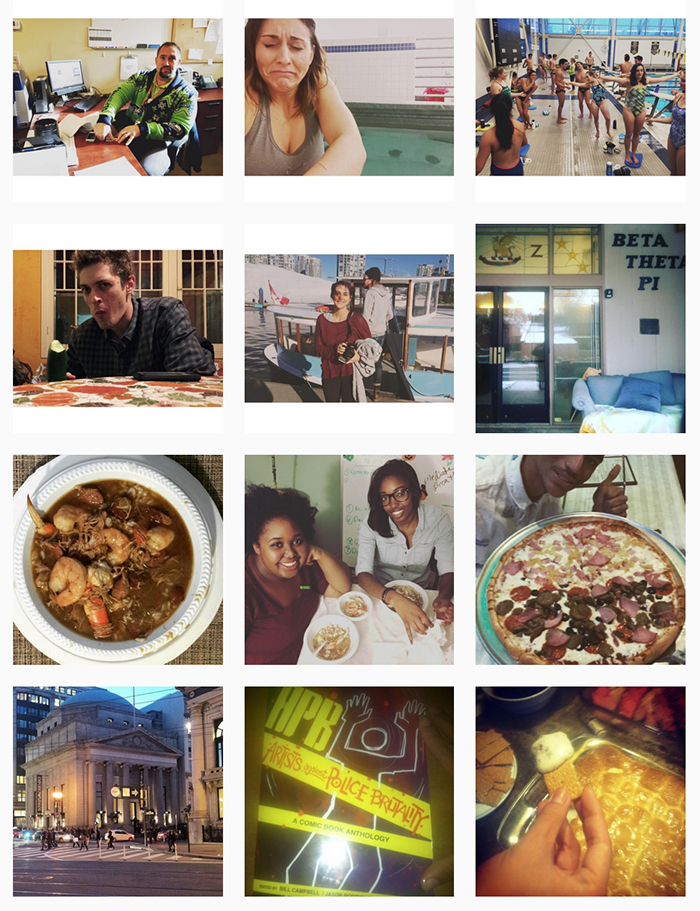 The Fountain is published by the Office of Communications.
Send news relevant to staff and faculty members to thefountain@whitman.edu for inclusion in The Fountain. Photos are accepted and submissions are due by Tuesday at 5 p.m. for the following week's issue.
For news relevant to external audiences, use our online News Tips form.

Compiled by: Bryce Heuett