Campus news
Provost and Dean of the Faculty Pat Spencer took some time out to answer questions about the recent New Yorker article "The Really Big One," which stoked fears in the Pacific Northwest about a potentially catastrophic earthquake. Watch the full video here.
In July, 32 students came to campus to participate in a pilot fly-in orientation program. The participants are all first-generation college students and spent their time getting to know Jewett Hall, making visits to a variety of campus resources, meeting with faculty and staff members and making connections with each other.
Interns Logan Davis '16 and Michael Augustine '16 have been working all summer with the Board of Directors of the Willow Public Charter Middle School toward the goal of establishing of a new charter school (grades 6-8) in Walla Walla. "These Whitman interns are both helping us enormously, and themselves actually participating in the establishment of a high-quality, effective educational option for Walla Walla students and their families," said Katie Dilworth Christianson, a founding board member for the school. The proposed school, centered on project-based learning, will have been under development for over two years when it plans to open in August 2016. The state board's decision is planned for August 13.
Now Is the Time Campaign concludes successfully
After 2,922 days (including two leap year days), we can declare victory in Whitman's ambitious comprehensive campaign, Now Is the Time, which concluded at the end of the fiscal year with gifts and pledges totaling more than $165 million, including gifts from almost 14,500 donors. Here are the details:
| | | | |
| --- | --- | --- | --- |
| Initiative | Fundraising Goal | Gifts and Pledges Received | % of Goal Achieved |
| Academic strength | $75 million | $82.6 million + | 110% |
| Access | $50 million | $53.8 million + | 108% |
| Financial strength | $25 million | $29.3 million +* | 117% |
| TOTAL | $150 million | $165.7 million +* | 110% |
* Includes $4.1 million that will be designated by our donors to specific purposes.
We have also made significant strides in increasing annual support of the college. In the four years prior to the campaign, total annual gifts to Whitman averaged $11 million. Over the past four years, those gifts averaged well over $16 million—and this does not count pledges and unrealized bequests. Legacy support for Whitman is also at an all-time high. The campaign brought documented estate commitments from alumni and friends (who are older than 65 years) totaling over $37 million.

A comprehensive report on the campaign will be published in the fall. Our donors—including many faculty and staff members—gave to support the campaign for any number of reasons and purposes, but all were influenced by the fact that a gift to Whitman honors the excellence of the institution while also providing life-shaping opportunities for our students.
Expanded resources for students seeking on-campus work
Economic diversity is fundamentally important to the character and mission of Whitman College. More than 25 percent of all students have to satisfy a $2,500 work study obligation through paid on- and off-campus employment as part of their financial aid package, and as such they seek on-campus jobs to fulfill this requirement.
In the spring of 2015, a task force commissioned by the President's Council conducted a survey which indicated that many students with a work study award were struggling to find jobs and enough hours to meet their financial responsibility to the college. In order to explore how best to connect these students with on-campus work, Whitman has employed a student intern for the academic year to work with the Offices of Financial Aid and Human Resources, and with the Student Engagement Center, in developing a plan. The end goal is to build and communicate resources for students and hiring managers that support student employment on campus with an emphasis on work study students. As the beginning of the fall semester nears, please consider this information as you make your hiring decisions, and if you have questions, contact Faith Nyakundi nyakunfn@whitman.edu.
Outdoor Program staff and faculty benefits
The Outdoor Program is not just for students. Here are some of the opportunities you can take advantage of as a staff or faculty member at Whitman.
Climbing Center: Sherwood Athletic Facility, (509) 527-5223
Open seven days per week during the semester, with summer hours too
Free to Whitman faculty and staff members. Family members pay $7 per visit.
Over 30 top ropes, including eight auto belays, and a 98 foot-long bouldering section
Proficiency testing, basics and lead clinics offered regularly
Rental Shop: Reid Campus Center, (509) 527-5965
Open 5 days/ per week during the semester, with limited summer hours too
Whitman faculty and staff members receive a discounted rate
Tons of rental gear, including SUPs, kayaks, rafts, backpacking gear, XC and AT skis, snowshoes and more. We sell retail merchandise.
Bike shop and ski tuning services available during the semester
Trips, Events and Open Kayak
Faculty and staff members can participate in Outdoor Program trips. Contact the rental shop for details and pricing.
Open Kayak: Baker Fitness Center, every Monday and Wednesday during the semester from 7.30 to 9.30 p.m. Free for students, faculty and staff members.
A great way to learn how to kayak. Experienced instructors are there to teach the basics, paddle strokes or learn how to roll.
Wilderness First Responder and Avalanche certification courses offered regularly
Faculty News Briefs
Professor of Psychology Melissa Clearfield was just featured in a documentary made by the Spokane affiliate of PBS. The KSPS documentary Born To Learn: Brain Science and Early Learning aired on July 30 at 7 p.m. on KSPS Public Television and is available to stream on their website. Clearfield was interviewed about her research on the effects of poverty on infant learning, and the crew filmed some footage in her lab in Maxey with a few local babies.
In late June, the United States Supreme Court issued a 5-4 decision upholding the constitutionality of the mix of chemicals employed by Oklahoma in conducting lethal injections (Glossip v. Gross). Justice Breyer wrote a 40 page dissent in which he argued that it is now time for the Court to revisit the more fundamental question of whether the death penalty violates the Eighth Amendment's ban on cruel and unusual punishment. In that dissent, Breyer cited scholarship by Baker Ferguson Chair of Politics and Leadership Tim Kaufman-Osborn on the death penalty. The research quoted was from "Capital Punishment, Comparative Proportionality Review, and Claims of Fairness (with Lessons from Washington State)," published by Washington Law Review in August 2004, an article which examines the failure of comparative proportionality review in the administration of the death penalty, arguing that this provides yet another reason for concluding that capital punishment cannot be conducted in a way that comports with claims of fairness.
Assistant Professor of Music Doug Scarborough has just released a new CD of original music that blends jazz and Middle Eastern styles. On the CD, titled Bridges, Scarborough plays trombone and is joined by musicians from Morocco, Palestine and the U.S., including faculty members from the University of Oregon, Portland State University and Western Michigan University. This record pioneers a new approach to jazz trombone by incorporating the traditional Middle Eastern system of scales and quartertones. He describes his goal as to write music that starts conversations based on respect and admiration between the West and Middle East. During the past year, he has performed and taught at jazz camps in Beirut and Bangkok. More information is available at dougscarboroughmusic.com.
New hires
Please welcome our newest additions to the Whitman College staff and faculty.
Madison Hollenbeck
Admission Officer
Antonia Keithahn
Academic Resource Program Coordinator
Mary LeBlanc
Administrative Assistant to the Writing Center Director (Dean of Faculty)/Writing Support Specialist (Academic Resource Center)
McKenzie Lynn
Administrative Assistant, Fellowships and Grants
Lara Meyer
Administrative Assistant for Development
Dustin L Palmer
Math and Computer Science Technology Specialist
Justin Rose
Technology and Marketing Fellow for Student Engagement Center
Ian Rees
Assistant Men's Soccer Coach/Soccer Camp Coach
Campus Events
President Kathy Murray will offer some opening remarks to the parents of incoming Whitman students.
Aug. 27 at 4.30 p.m. Cordiner Hall
Students and their family members are invited to attend this event, marking the formal opening of the college year. Associate Professor of English Scott Elliott will deliver the convocation address.
Aug. 28 at 3.30 p.m. Cordiner Hall
Family members and new students are invited to join President Murray and members of the administration for a post-convocation reception.
Aug. 28 at 4.30 p.m. Cordiner Hall side lawn
Athletic Events - Home Games
Parting Shot
By Matt Banderas, visual editor/photographer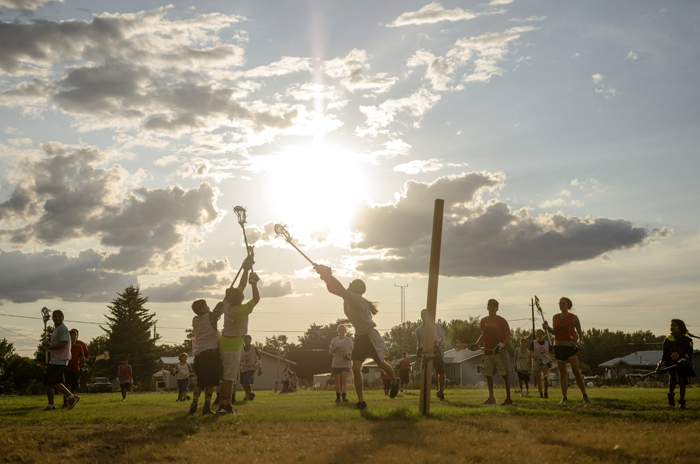 The Fountain is published by the Office of Communications.
Send news relevant to staff and faculty members to thefountain@whitman.edu for inclusion in The Fountain. Photos are accepted and submissions are due by Tuesday at 5 p.m. for the following week's issue.
For news relevant to external audiences, use our online News Tips form.

Compiled by: Bryce Heuett