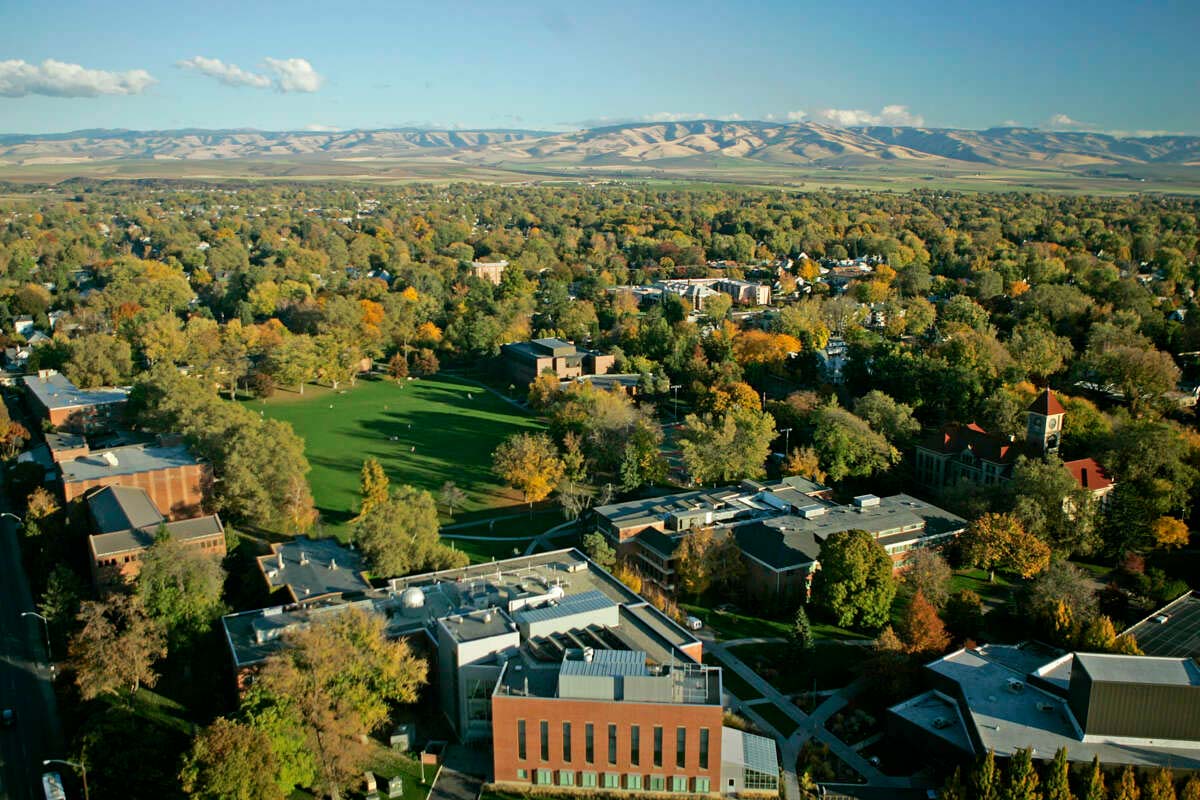 Student Life
Whitman students may be dispersed around the world this fall, but we remain committed to building an inclusive community of meaningful and transformative relationships.
Building Connections
Even though we find ourselves scattered around the world, we can still connect with each other! Student groups and college offices and departments are planning many virtual events and activities to help us stay connected while we're apart.
Check out our online WhitLife portal for information on student clubs and organizations. Each group provides details on their purpose and membership, links to social media accounts and opportunities to learn more and participate in online activities.
Virtual Campus is managed by ASWC, WEB and the Whitman Wire to provide a space for all students to pursue the extra-curricular elements of a Whitman experience and continue to grow in ways beyond academics. From weekly online skill-sharing workshops, to the student-run Creativity Commons, to virtual events, and beyond, the Virtual Campus is created by students, for students.
Email is an important way of staying in touch. Make sure to read the Whitman Today email newsletter and learn about the various email lists available to you.
On Campus Housing
On-campus living will be extremely limited, focused on those students who are unsafe at home or unable to participate in remote learning from their homes, even with accommodations. The application for on-campus housing is now closed and applicants should watch their email for notice of their application status. We will prioritize housing for those students who are currently still living on campus, and will exhaust all other possible solutions before allowing additional students to live on campus. Students will be placed in houses and apartment-style residences with kitchens, as dining services will not be available.
Off Campus Housing
We encourage those students who have planned to live off campus but are not in Walla Walla currently to strongly consider not returning to Walla Walla, so that we can minimize the burden on our local health system. If you planned to live in a Whitman owned rental house, you can choose to live in that house as planned, or be released from your lease upon request.
Athletics
Earlier Whitman announced our decision to not participate in athletic competition this fall, with the hope that many student-athletes will have the opportunity to participate in a postponed fall sports schedule this spring. Coaches will be in contact with student-athletes to share further information about how this decision impacts training and practice for the fall.
Access to campus buildings will be strictly limited to pre-authorized employees and students who will be required to follow Whitman's health and safety protocols. For seniors who need access to specialized labs, studios and equipment for their senior thesis or capstone project, your professors will work with you to accommodate those needs. Campus study rooms, recreational and athletic facilities and social spaces will be closed.
The in-person services that will be available to students living in Walla Walla will include:
The Welty Student Health Center (limited weekday operations)

Penrose Library (limited to curbside pick-up for checked out items)

The campus post office (limited to curbside mail pick-up and shipping needs)

Printing services

The GAC Student Food Pantry and Clothing Closet
No. There will not be any food service available this fall. Any students living on campus will be housed in residences with full kitchens, and their financial aid package will include funds for groceries.
The fraternity houses made their decisions about residency in coordination with the college in a consultative process focused on safety and equity. Three of the four houses (Beta Theta Pi, Phi Delta Theta, and Tau Kappa Epsilon) have announced they will be closed. Sigma Chi will have a very limited number of students in residence; they will submit a health plan to the college and everyone in residence will comply with all college COVID-19 practices.
We are working to make sure that there are virtual work study positions available for everyone who has work study included in their financial aid. Make sure you have created your account in Handshake, where all work study positions will be listed.
We continue to encourage those students who have planned to live off-campus but are not in Walla Walla currently to strongly consider not returning to Walla Walla so that we can minimize the burden on our local health system. The college has developed a Community Pledge for every staff, faculty and student to make a commitment to follow the health and safety protocols that will help us to prevent transmission of the virus. We expect that all members of the Whitman community will follow local and college requirements for health and safety, including the wearing of face coverings, maintaining social distancing and not gathering in groups larger than currently allowed by the state guidelines.

Students in Walla Walla will have access to all the online resources and services available to the Whitman community. The health center will be open and available from 8 am to 6 pm, Monday through Friday for student health needs.
In addition to planning accessible and equitable course access, we are developing small online communities in similar time zones so that we can create live extracurricular programming for them. The Dean of Students and Intercultural Center staff have been in regular contact with our international community to help assess and address their specific needs.
We cannot give a definitive answer at this point. There are a few things we know for certain must happen in order for us to consider bringing our employees and students back to campus: declining cases of COVID-19 both nationally and locally and improvement in our testing capacity, especially locally.