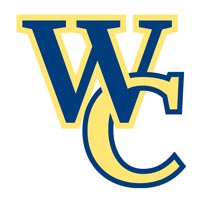 The WC monogram uses the official "Whitman" font and is specifically and exclusively for use with athletics – from wall and floor applications in the gymnasium to team uniforms, bookstore athletic merchandise, printed materials and online. There are several color adaptations of the WC monogram, designed to accommodate home and away athletic uniforms.
Varsity Athletic Standards
A set of standards for athletic uniforms, signage, collateral materials and more will be added to this Style Guide during Summer 2010.