Debate Team Members
Meet Our Debate Team Members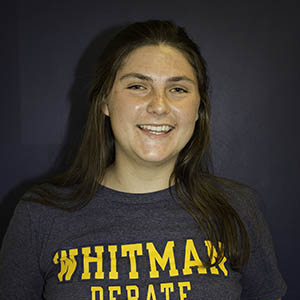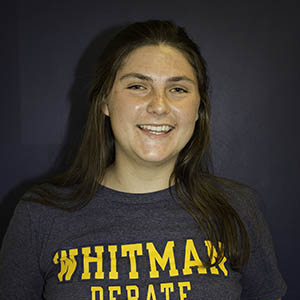 Ally Wait
Environmental Studies / Politics, from Austin, TX
I am involved with debate because I love the way that it constantly makes my mind work in new ways. Debate has enriched my experience at Whitman by making me more in tune with the world outside of Whitman which always impacts the way that I experience learning and living here. I have made some of my closest friends at Whitman through debate. I have new lenses through which to view material in my classes, and I can think critically about the systems at work around me.
Ava Liponis
Undecided, from Brentwood, New Hampshire
I joined Whitman Debate because I knew it would be a great opportunity to learn critical and analytical thinking skills and public speaking. I wanted to know more about current policy issues and get better at thinking on my feet, and I was excited to join a community of people with like interests.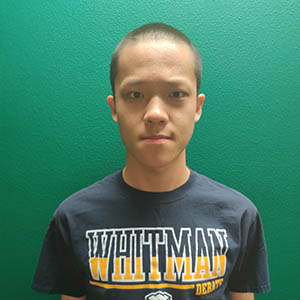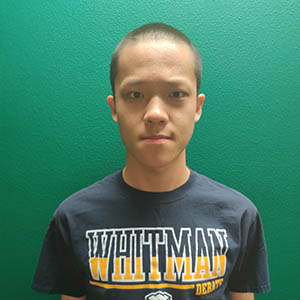 Cormac Li
Cormac Li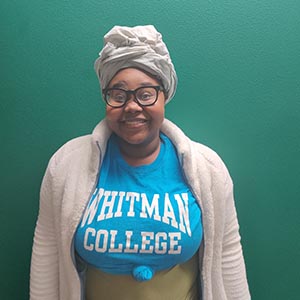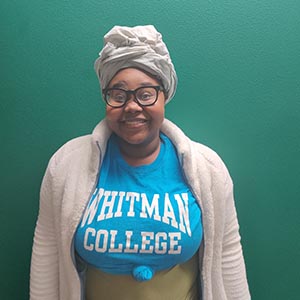 Gabby Rose
Undecided, from Chicago, Illinois
This is my first year on the debate team at Whitman. No thanks to Lauran and her polite harassing on me to join the team. I just couldn't say no to this lady. I was going to quit debate for good but Lauren had other plans for me. I continue to do debate because of the adrenaline for the debate. I love the politics aspect of debate & love seeing people squirm while I debate them. I think it's good practice for my future profession of fighting for justice.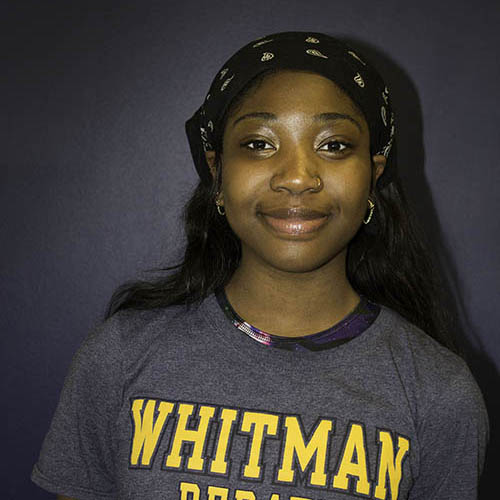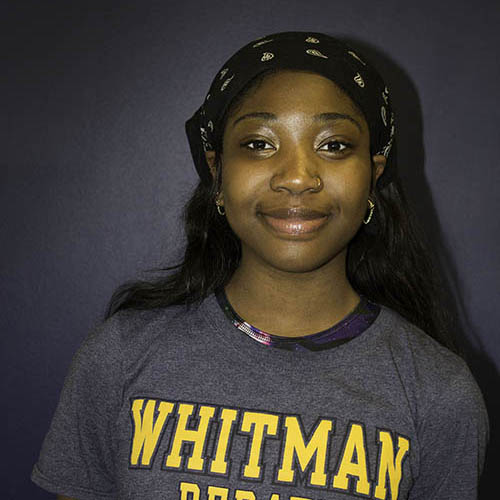 Grace Fashanu
Economics, Houston, Texas.
Debate has taught me creative ways to approach methods of argumentation. Additionally, debate is an outlet in which I get to explore methodologies for ways of solving real world problems. Debate for me is the epitome of a well rounded education where I get to put the things that I learn in my courses into spaces where in-depth conversations matter.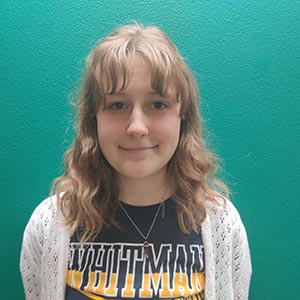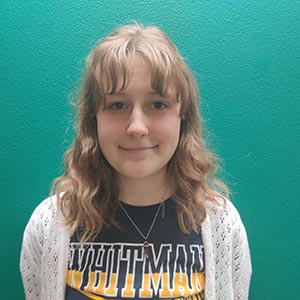 Heidi Adolphsen
Undecided from Boise, Idaho
Debate means a lot to me. It gives me a space to be myself, experiment with ideas and make new connections. It is an extremely unique form of education that you can't really get anywhere else.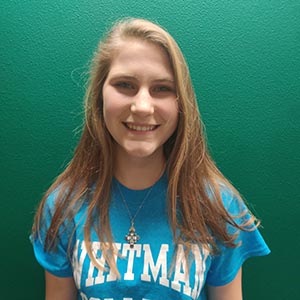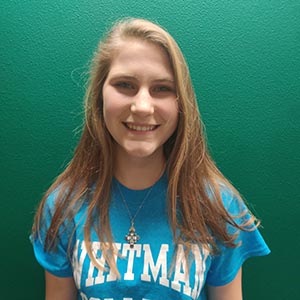 Ilse Spiropoulos
Undeclared, from Palmer, Alaska
I joined debate because when I first visited Whitman and met the team I instantly fell in love with the amazing team members and coaches. From the very beginning they challenged my view of the world and helped me learn a lot through debate and conversation. I think debate is a wonderful way to turn education into a game and I appreciate the friendly and open atmosphere encouraged and upheld by the team.
Jack Thomsen
Undecided, from Waterbury, Vermont
I joined debate because I think it's valuable to have the ability to form arguments backed with logic and evidence, in order to combat the current shift to a discourse that values these concepts less and less. Debate also provides me with a way to stay informed about current events and issues affecting the United States, as well as internationally. I'm still new to debate, but I appreciate how much I've learned, and how much more it has to teach me.
Joonsung Park
Undecided, from Santa Clara, California
This is my first time participating in an organized debate in an educational setting. I value the opportunity to critically engage with policy-making, political ideology, and political philosophy through intellectual consistency.
Jordon Crawford
Politics / RAES double major and French minor, from Portmore, Jamaica
I decided to join the debate team to improve my knowledge of policies as well as my ability to engage in different conversations from varied viewpoints.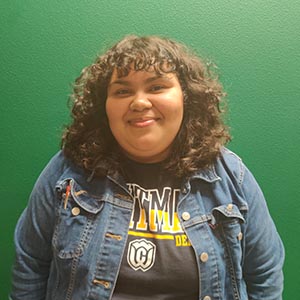 Maria Del Carmen Martinez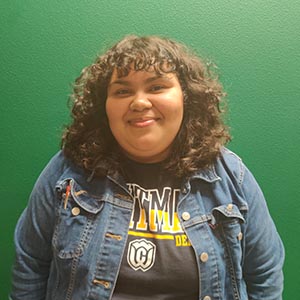 Maria Del Carmen Martinez
Undecided, from Naples, Florida.
Debate has always been my home away from home. In essence, debate has broadened my knowledge on domestic and international issues; helped my understanding of current events and concepts imbedded in the social construct. It has challenged my thought process and way-of-approach to solutions. If you're an adrenaline junkie, welcome to debate! The excitement in the room when your teammates win-the focus level when a resolution drops is unlike any other feeling.Welcome home.
Onika Dikeledi
Politics, from Gaborone, Botswana
I decided to join debate for many reasons. Initially, I came to the first set of meetings because I connected well with the coach and she believed in my potential to be an awesome debater. Even though the journey in the beginning was tough I decided to stay on the team because of the close bond we had formed as a team. My teammates were the first to learn my name and say it the correct way, that alone made me realize that I am surrounded by people who care about me and who want to make the debate space an inclusive and comfortable environment. I have been challenged in ways I never thought i would be but I have learnt new things even more. In short, Debate has added meaning to my college experience.
Penelope Boon
Politics major / Economics minor, from Glendale, California
I'm so happy that I joined debate this year! As a politics major, I find it imperative that I'm connected to current events, and I've learned so much about public speaking and forming arguments. I've loved my experience on the team and I can't wait to go to more tournaments!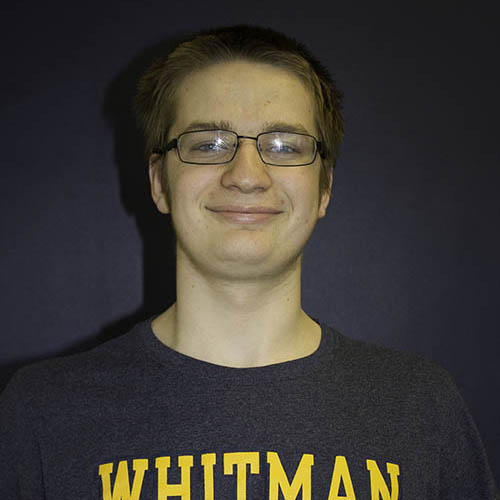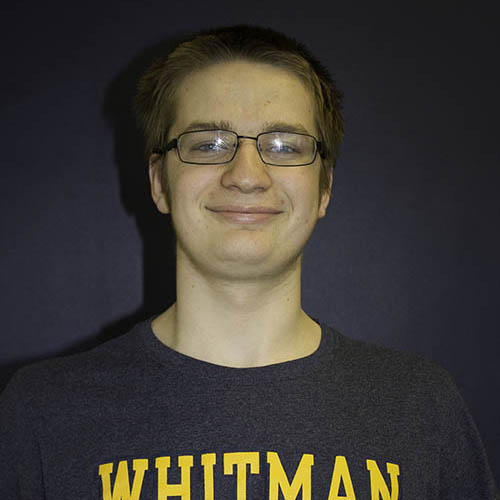 Reeve Boyer
Classics and Environmental Studies Chemistry, from the Seattle, WA area
Debate has been a great part of my college experience. I get to go to new places, meet people, and learn a lot.
Reza Darvish
Interdisciplinary, from Miami, Florida
Debate makes me smarter and listen more closely. The people are fun and discussions challenging.
Sam Gray
Undecided, from Berkeley, California
I chose to join debate because I wanted to find a place outside of academics where I could expand my perspective and learn more about the world. Starting the program as someone without any debate experience has introduced me to an entirely new way to critically analyze my environment. Over the course of the year I've learned a ton and become much more comfortable in my argumentative skills.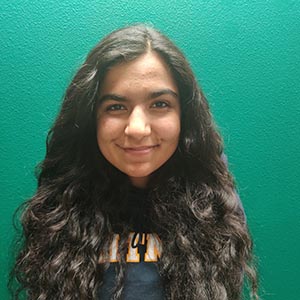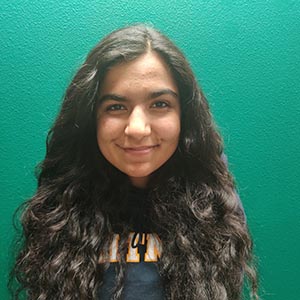 Sneh Chachra
Undecided, from Los Angeles, California
Debate is an outlet I've utilized over the past 5 years to explore my identity along with its interaction in political spaces. Debate has given me a voice, inspired me to learn, taught me to think critically. It provided me with a community that has served to foster my growth and support me in every way possible.
Susanna Williams
Sociology major / Rhetoric minor, from Burlington, WA
I chose to join debate after spending some time with the 2018-2019 team at a couple of events, and getting to know the coaches; I instantly felt at home with the group, and so I looked into joining the team. Never having debated before, I was scared to take the leap, but felt it would equip me with so many valuable skills that would help me not only with my coursework, but also in my time after Whitman as a lifelong learner.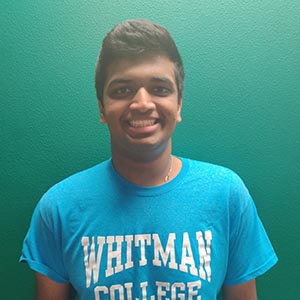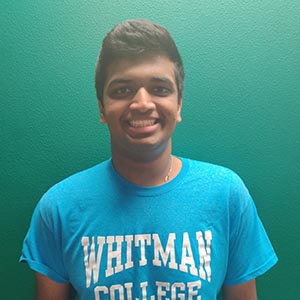 Tejas Raj
Mathematics/Statistics 3/2 Engineering, from Bothell, Washington
I joined the Whitman Debate Team to become more knowledgeable and engaged in national and international affairs. As a part of the Debate team I have enjoyed learning the debate "language" while crafting persuasive arguments with my coaches and teammates.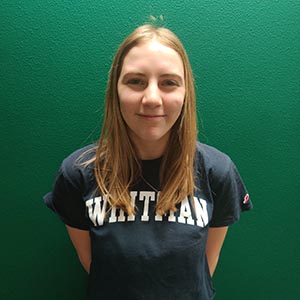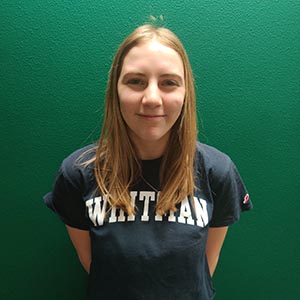 Taegan Wilson
Undecided, from West Valley City, Utah
I joined the debate team in my high school because I wanted to learn how to speak better in public. In the past two years, I have learned so much more than that. I am so excited to continue participating in debate at Whitman and I am already having such an amazing and educational time. Debate was the first place where I felt like I wasn't the smartest or loudest person in the room, and I really enjoy meeting so many new people as I have continued with my debate career.