Beyond Whitman
Section Navigation
Office of Sustainability
Physical Plant
804 Penrose Ave
Walla Walla, WA 99362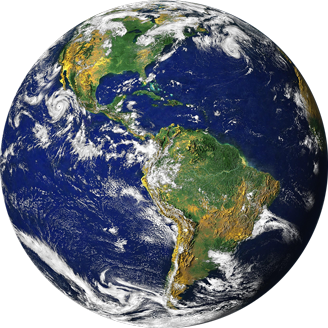 What our alumni have been up to in the world of sustainability
Chris Earle (Class of '79)
I work for a company called ICF International. It includes energy conservation (we developed the EPA's "Energy Star" program), carbon budgeting (we've been doing that for European companies since the 1980s), ocean energy describes a project we just finished, assisting Oregon State University with environmental studies and permitting to establish a new ocean energy test facility), community planning, habitat restoration, conservation biology and planning.
Currently my big project is the Bay Delta Conservation Plan. This is a plan that will provide a reliable water supply for 28 million people in California while contributing to the recovery of 57 imperiled species affected by the current water system operations. It is one of the largest such programs in the nation (think Everglades or Mississippi Delta). ICF is the lead contractor preparing the plan, and I'm a project manager overseeing the development of the conservation strategy and monitoring programs.

Some of my other recent projects include major improvements to Los Angeles and Seattle wastewater treatment systems, revamping California's fish hatchery and stocking system to remedy its impacts on endangered species, and developing wide-area analyses of the
impacts of aquaculture on California and Washington coastal environments.

Darin Rice (Class of '85)
In the late 1990's (when the term sustainability was much more mysterious and threatening than today), I served as the Washington State Department of Ecology's sustainability lead, including crafting the agency's sustainability principles, establishing the agency's Sustainability Team and starting a green purchasing initiative with State Department of General Administration, so that the state (which buys billions of dollars of goods and services every year) buys more sustainably.
More recently, as the Hazardous Waste and Toxics Reduction program manager, I directed over a hundred staff with a biennial budget of $22 million to foster sustainability, prevent pollution, and promote safe hazardous waste management.
My biggest sustainability challenge today is the helping with the growing threat from toxic chemicals, which entails recognizing that the threat from toxic chemicals doesn't begin with a leaking drum of hazardous waste, but rather starts much sooner, when we decide to use toxic chemicals as ingredients in the products we use every day. As one of the state's leading experts on toxics reduction, I help work on changes to state and national policy designed to require more disclosure about toxic chemicals in commerce and to spur development of safer chemical alternatives.
Folks can learn more about the Department of Ecology's work on sustainability here:
http://www.ecy.wa.gov/ecyhome.html
Dana Wong (Class of '02)
I graduated with a combined Environmental Studies—Sociology major at Whitman though after having studied abroad in my junior year, I was bitten by the travel bug and moved to France after graduation. After two years of traveling Europe and teaching English at a French university, I decided to pursue a Masters degree in International Economics at Johns Hopkins School of Advanced International Studies (SAIS) where I specialized in Energy and Environmental Policy. The SAIS degree allowed me to expand my interest in the environment while adding and an international, geopolitical element to my studies. Spending the program's first year in Bologna, Italy sure appealed to my gastronomical appetite!
After graduating from SAIS in Washington, D.C., I was able to get broad exposure to varied work in the environmental field. I spent some time working at the United Nations Environment Programme (UNEP), researching and working on carbon reduction projects at a non-government organization, and integrating environmental and carbon policy analysis at a global energy consultancy in Washington, D.C. Now, I work for the regional natural gas utility in British Columbia, FortisBC. FortisBC serves electricity, natural gas and integrated energy solutions such as geothermal and district energy to its million-plus customers in B.C. As an energy products and services analyst, my job is to identify and analyze new ways to better serve our customers, particularly in the areas of energy efficiency and innovative technologies. Specifically, I conduct financial and business analysis for strategic planning and new product development and implementation. I am presently leading a project to develop an energy efficiency financing program such that customers will be able to undertake energy efficiency upgrades that are financed by projected energy savings. My job is really quite varied though, and other projects might include conducting analysis on market share, or examining opportunities for tankless water heater systems, or writing a policy brief to government stakeholders in support of innovative technology development!
Ben Serrurier (Class of '11)
I currently work for Climate Solutions, a regional clean energy advocacy. Our goal is to accelerate practical and profitable solutions to climate change, and to move the Pacific Northwest towards a future of broadly shared, carbon-free prosperity. We advocate for policies at the state and federal level, organize campaigns in support of policies, bridge divides between the public and private sectors and are actively involved in developing solutions on the ground, such as sustainable aviation biofuels and municipal climate action plans. We are also one of the lead organizes of Power Past Coal campaign, a coalition of communities, elected officials, Tribes, and other many other groups opposing coal export in the northwest. We have about 23 full time staff spread across offices in Seattle, Olympia and Portland.
Before joining the staff full time I interned with the Business Partnership Program, a Climate Solutions-led network of small and major businesses in support of climate action. Now, as a program associate, I staff a number of projects focused on the regions utilities, including PSE and the Bonneville Power Administration. I am also involved in our Washington state legislative efforts for the 2013 session, leading the field team for the Environmental Priority Coalition's "Climate Priority" legislation.

I would highly recommend any Whitman student interested in climate change to look at internship opportunities with Climate Solutions. I would be happy to talk to anyone interested.
"To explore and take into account the social and environmental consequences of any job I consider and will try to improve these aspects of any organizations for which I work."
Since 1987, the Graduation Pledge of Social and Environmental Responsibility has been offered at colleges and universities throughout the world. The goal is to build a global community of responsible graduates improving society and the environment through the workplace. Whitman College seniors have been taking the pledge since 2006.
An article from May of 2006 explains the Green Pledge as a symbol of social responsibility. Whitman psychology major Carlene Deits '06 of Seattle, Washington, coordinated the pledge signing at Whitman during her senior year. One of the first to sign, she explained her support:
"After having the privilege to attend a school as academically and socially enriching as Whitman, this pledge signifies my commitment to give back the fruits of my education. The pledge reflects the important of social responsibility and a dedication to approach the work world with heightened awareness of our personal impact on the world around us. And beyond just awareness, the pledge calls for action. Rather than leaving jobs because of issues such as excessive waste or reliance on slave labor, we might consider staying and working for change. It seems to me that the greatest opportunity to change destructive and unsustainable tendencies of our potential employers is to work from an internal position grounded in collaboration."