Internships and Volunteers
Section Navigation
Office of Sustainability
Physical Plant
804 Penrose Ave
Walla Walla, WA 99362

Office of Sustainability Internships:
The Office of Sustainability Internship program offers leadership and skills training, time for personal and professional reflection, and the opportunity to learn and collaborate with other sustainability minded individuals. Through a self guided internship students hone their leadership styles, improve their strategy and organizational development skills, and strengthen their capacity to work with a variety of constituency groups. With the assistance of Sustainability Coordinator students will work in line with their academic program to develop the focus of their internship. Examples of internships including analysis of utility data, developing a sustainability event or program, or developing a proposal for the Sustainable Revolving Loan Fund. Students are required to work with the Sustainability Coordinator and their academic advisor to develop an internship program.
Volunteering: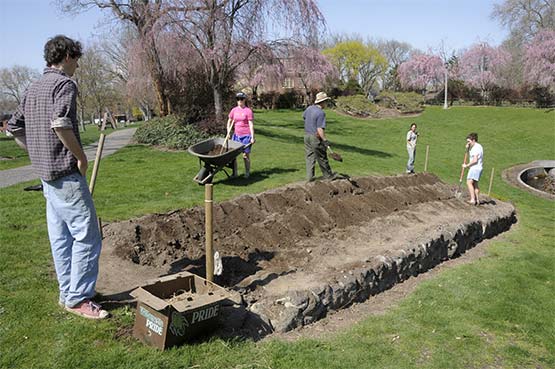 Office of Sustainability Events
The Office of Sustainability frequently hosts events, often in accordance with some aspect of sustainability that we're trying to promote. We throw these events in order to show our friends and peers how easy and essential a culture of sustainability is at Whitman College. We usually will need help with planning, set-up, tear-down, running tables, registration, marketing, etc. But we'd also love for you to attend or even participate in these great events too!
Zero Waste
Zero Wasting is designing, using and managing products and processes to eliminate all waste, and conserve, recover and recycle all resources: put simply we are helping to reduce our impact on our landfills, while engaging with and educating our fellow Whitman College peers about how to live more sustainably. The Sustainability Office offers Whitman College Clubs and Student Organizations option to make their events sustainable, by providing Zero-Waste Warriors or Zero-Waste-training for club-members.